welcome to your encompass resource page featuring a selection of content we hope you find informative
watch encompass in action
encompass automates information and news discovery for KYC requirements for client onboarding, event-driven refresh and remediation.
Driven by your internal policies and choice of reliable, independent sources, encompass constructs corporate ownership, discovers beneficial owners, and comprehensively screens entities and persons for risk.
Our advanced intelligent process automation dynamically builds a comprehensive KYC profile from multiple sources, including corporate registries, company and regulatory data, adverse media and identity verification – enabling fast, confident decisions. Incorporating leading biometric and eIDV sources for individual KYC verification, encompass delivers a single platform to manage every type of customer.
improve the quality of your KYC
get the full picture of your customer for safer, more informed decisions
improve customer experience
significantly reduce onboarding times – in many cases from up to four hours, to just four minutes
gain full control of KYC
full automation ensures your policies and procedures are consistently enforced across your organisation
reduce the cost of KYC
eradicate valuable hours wasted on repetitive,
manual tasks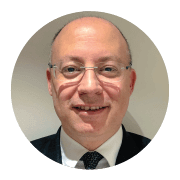 Paul Joseph
Business Development Director
pauljoseph@encompasscorporation.com
+44 (0) 7775-336-117
share with a colleague
Would one of your colleagues benefit from accessing this content?
Tell us who and we'll send them a link.