5 benefits for banks through accelerated onboarding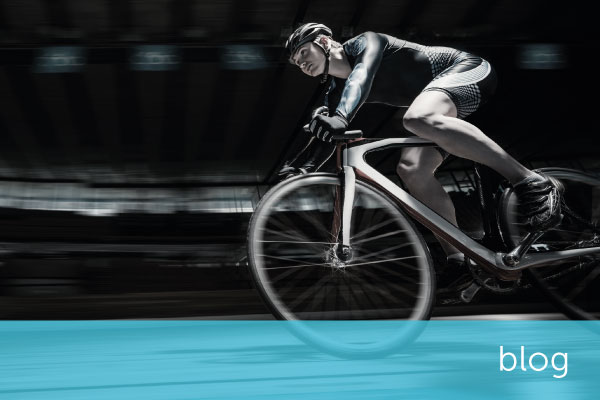 During straitened financial times, it becomes ever more important for banks and other financial institutions to win new customers while retaining those currently employing their services.
In the UK, the acquisition of new customers has changed for financial institutions.
The example alone of the drop in the percentage of current accounts held by the "big four" as a result of challenger banks highlights the importance for financial institutions to give their customers the best possible service at all times to try and mitigate the possibility of them leaving for a competitor.
Currently we are still in a situation where poor customer service prevails. As noted in a recent report by Thomson Reuters, banks take a long time and multiple interactions before successfully onboarding a customer.
So what are the main benefits to accelerating customer onboarding?
1 – There is a Customer at the End of the Process
The major advantage is that having taken the time and effort to win the purchaser's custom, the financial institution actually gets to profit from this, by onboarding the customer and selling them products and services. As we have pointed out elsewhere, the point of businesses is to create a customer.
2 – Reputation for Financial Institutions is Paramount
Reputation is another issue that is heavily impacted by the time it takes to onboard customers. In a world where news, views and reviews can be shared easily across social channels and online, providing customers with a comprehensive, simple and fast service can be the difference in receiving positive reviews or not.
As many companies will be abundantly aware of, many reviews are based on perception rather than hard fact. Any steps that can be taken to ensure there is no reason at all for potential customers to think detrimentally about their services is to be welcomed.
3 – Banks Must Demonstrate that they are Financially Compliant
Having clear policies and procedures in place highlights to customers that an institution is not only aware of and actively trying to win their custom, but also that they are compliant with regulations and within the confines of the law.
Following the financial crisis of 2008 and the subsequent fallout, the trust of many of the major banks in the UK has been eroded substantially. Illustrating to customers how a bank is actively working with regulations in a proactive manner offers them assurance that they are an institution that can be trusted with their money and custom.
4 – Less Lead-in Time to Sales
By onboarding customers quickly and efficiently, financial institutions have less of a lead-in time to begin selling in their services.
Once a customer has been onboarded by a bank, they will of course look to sell them a number of different products across different service areas. By comprehensively onboarding a customer in a rigorous manner before their application has been accepted allows for different service areas to sell in these products as soon as the customer has been onboarded. This also impacts on the reputation of the institution in the customer's eyes.
5 – Limited Interactions Makes for a Satisfied Customer
As we've highlighted above, and as many individuals will know from personal experience, one large pain point when applying for services with a new banking provider is the requirement for different pieces of information and identification to be provided at various stages of the onboarding journey.
Customers in 2017 seek a smooth and simple process with absolutely minimal interactions between applying for a service and receiving access to it. Limiting the amount of interactions required before a customer is accepted is a simple but positive step that can be taken to improve their customer experience and build trust with them.
Closing Thoughts
In speeding up the onboarding process, banks will be better placed to
win new customers, greatly improving the experience of customers applying for their products and services
sell in additional services at a quicker rate
lessen the volume of interactions with a customer prior to acceptance
and easily demonstrate that they are abiding by Anti-Money Laundering and Counter Terrorism Financing regulations
By taking into consideration these five benefits to speeding up the onboarding process for customers, banks and financial institutions can design procedures and policies that will benefit both themselves and their customers.

Encompass' intelligent process automation conducts live document and data collection, analysis and integration from public and premium sources to bring transparency to complex corporate structures and ultimate beneficial ownership, delivering the most accurate and complete KYC on demand.
[hubspot type=cta portal=6032599 id=9abe717a-73f6-4270-a7d2-82bcbb4211a5]
You also might be interested in