For insolvency professionals, for corporate law specialists and for corporate financiers, official registries represent golden sources of truth. In the UK the registers of information about companies are managed by Companies House. Companies House fulfils a vital role in the Government's Digital Strategy, a commitment that digital is the default mechanism of service delivery.
For a lively explanation of registers I recommend The characteristics of a register – a blog by Paul Downey, Technical Architect at Her Majesty's Government Digital Service. As Paul explains, registers are the only authoritative list of a specific type of thing and contain "factual raw data, not informational content, or counts, statistics, and other forms of derived data" – so for professionals requiring authoritative information about a company, Companies House is the source. Paul describes registers as live lists, not simply published data. Companies House registers are digital and adherence to the Government's open data strategy sees Companies House making greater numbers these registers available at no charge via Internet-connected APIs (application programming interfaces).
APIs are fundamental to the innovation the Government is fostering as a means of spurring economic growth. APIs provide a means for applications – such as those created by Encompass – to engage in conversation with data sources – such as the Companies House registry. For our customers this means that instead of downloading files and reading through pages of dense text, they request just the information they need when they need it. So information delivery is synchronised with business processes, such as restructuring a troubled company, researching a company as part of a litigation procedure, or running Know Your Customer checks in due diligence for anti money laundering. Then the Encompass application creates value by applying the power of visual analytics to create an interactive chart from data sourced from multiple records at the same registry or a combination of data from multiple registers with that provided by vendors of information.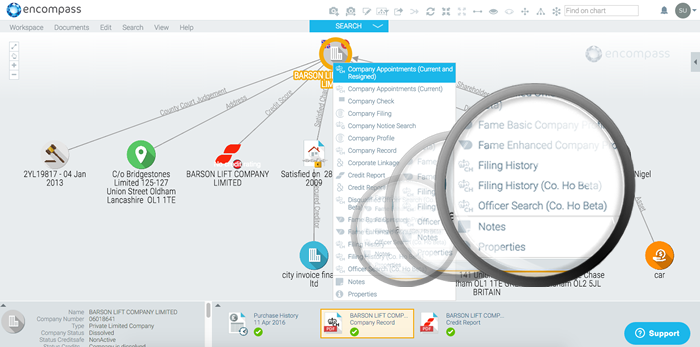 Companies House recently expanded their BETA service to include two new APIs, each providing access to a single register, namely Company officers and Disqualified directors. Because these are now available within the BETA service the information is available free of charge. There are minor differences in how information can be accessed via the new APIs as compared to the older search method provided by Companies House. The older search provided a means of searching for directors with the option of setting a flag requesting information about disqualified directors also be returned; it did not allow searching for disqualified directors in isolation. The new APIs provide a cleaner interface to information at Companies House, providing the choice of searching for Disqualified directors independently from Company officers.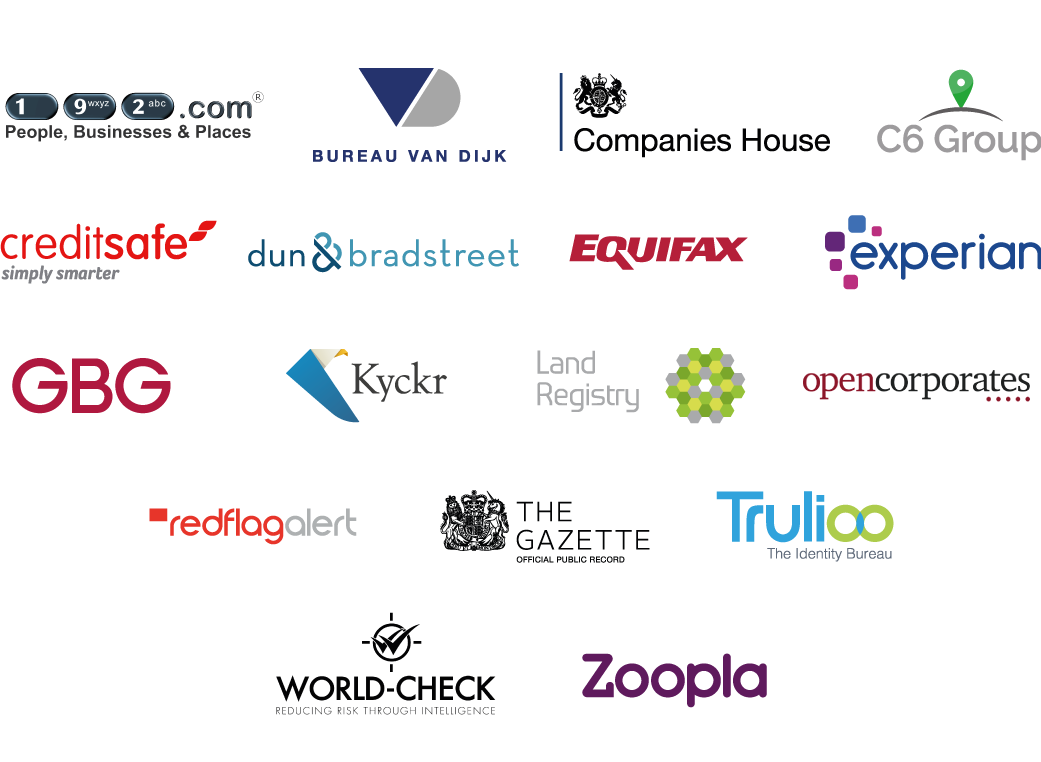 The Encompass support for the new, free APIs reflects the changes made at Companies House. So any customers currently using the old paid for search service and planning to reduce their cost of information by adopting the new BETA service will need to review their current business operations to understand if the changes made at Companies House require that they amend their current work practises.
We believe the developments at Companies House to be beneficial to consumers of their information. Firstly, information that previously cost money to access is now available at no charge within Encompass. The second benefit stems from the speed at which our customers reach an informed opinion about a matter by consuming multiple information services, including those from Companies House and from other sources. Widening the scope of their searches delivers beneficial outcomes, whether that be finding a property owned by a director with personal liability to creditors and shareholders, or providing timely and informed advice to clients. Searches of company officers and disqualified directors becoming available at no charge are developments that enable our belief that the best decisions are made when people understand the full picture.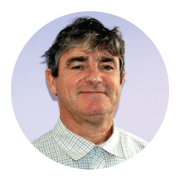 ABOUT MIKE KEARNEY
PRODUCT MARKETING SPECIALIST
As a product marketing professional, Mike specialises in technologies that deliver business innovation by managing, analysing and presenting information. Mike's career spans working in Australia, Europe and USA with experience in financial services, telecommunications, energy, pharmaceuticals, electronics and public sector, and with vendors including Netezza, Oracle, Vignette, BMC Software, and IBM.
about encompass
Founded in 2011 by entrepreneurs Roger Carson and Wayne Johnson, and operating from the UK, encompass is the creator of unique, innovative Know Your Customer (KYC) software for banking, finance, legal and accountancy that enable better, faster commercial decisions. The company is driven by the belief that the best decisions are made when people understand the full picture.
want to turn regulatory compliance
in to a competitive advantage?
Contact us today to arrange your personalised consultation of encompass. Discover how our KYC automation software can help your business accelerate onboarding and give you peace of mind that you are regulator ready.