announcing our new partnership with Nikkei Media Marketing
After a few days in Hong Kong, I am now in Japan from where I'm delighted to announce our new partnership with Nikkei Media Marketing (NMM).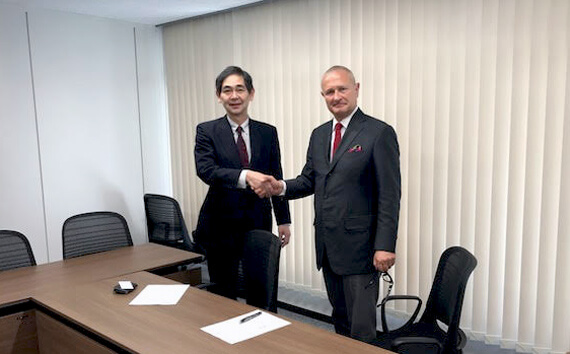 In recent years the international banking community and the Financial Action Task Force (FATF) have put Japan under considerable pressure to review and strengthen Anti-Money Laundering and Counter-Financing of Terrorism regulation. With the introduction of the Act on Prevention of Criminal Proceeds in 2016, the Japanese government has responded, and regulated firms are now under pressure to comply with these increase requirements.
The technology offered by encompass automates and streamlines the Know Your Customer process and allows Japanese financial institutions to confidently meet these increased requirements.
As part of our new partnership with Nikkei we now offer Japanese firms valuable news and corporate data, that allows them to better identify potential risk in their customer base. Nikkei will also act as our reseller in Japan allowing us to offer consistently high levels of service to our local customers.
about encompass
Founded in 2011 by entrepreneurs Roger Carson and Wayne Johnson, and operating from the UK, encompass is the creator of unique, innovative Know Your Customer (KYC) software for banking, finance, legal and accountancy that enable better, faster commercial decisions. The company is driven by the belief that the best decisions are made when people understand the full picture.
want to turn regulatory compliance
in to a competitive advantage?
Contact us today to arrange your personalised consultation of encompass. Discover how our KYC automation software can help your business accelerate onboarding and give you peace of mind that you are regulator ready.