Global uptake of RegTech
Globally there has been an increase in interaction between regulators, which is placing RegTech front and centre of many conversations. Singapore is leading the charge in Asia, with the Monetary Authority of Singapore (MAS) having funded Startupbootcamp FinTech Singapore, a three month long programme to provide startups with structured mentorship and strategic information regarding sales and investment. This more hands on approach has proven successful with 12 startups taking part in the programme, pitching to over 500 investors.
The Financial Conduct Authority (FCA) in the UK also has provided guidance notes on new technologies and host regular regtech events for industry interaction where best-in-class suppliers are introduced to relevant banking teams. Whilst we don't expect all regulators to go down the path of 'endorsing' solutions or technologies we're certainly seeing a shift in regulators becoming more transparent with banks around what they see as leading technology providers who can help in the overall goal of having a safe financial system.
Hong Kong is seeing a new era of smart banking with recent exploration into a KYC utility and the Fintech Supervisory Sandbox (FSS) which was launched by the Hong Kong Monetary Authority (HKMA) in September 2016. The sandbox allows banks and their partnering technology firms to conduct pilot trials of their initiatives with a limited number of participating customers without the need to achieve full compliance with the HKMA's supervisory requirements. Last year, at the Hong Kong Institute of Bankers Annual Conference, Deputy Chief Executive of the Hong Kong Monetary Authority, Mr Arthur Yuen spoke in-depth around the tremendous potential for regtech in Hong Kong – highlighting 'robo-regulators' and numerous other potential technologies currently under evaluation by the Monetary Authority.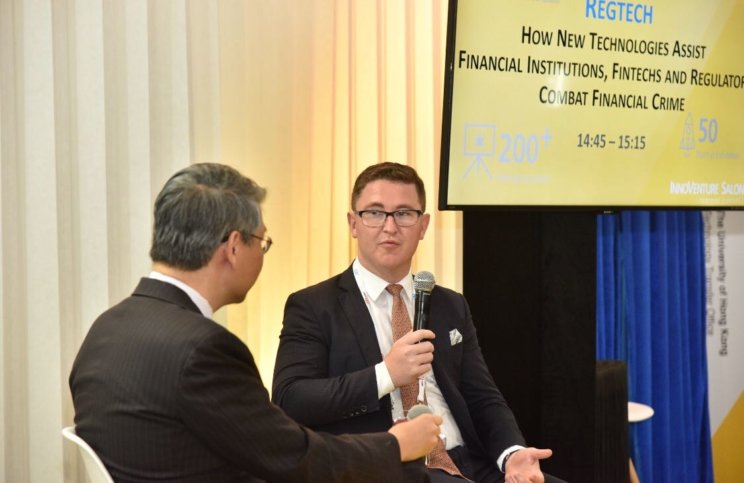 China has seen Customer Due Diligence (CDD) requirements remain less stringent than other jurisdictions, but we expect them to tighten in coming years as China continues to push organisations to shift internationally and implement global best practices. In other areas, such as securities, the CSRC (China Securities Regulatory Commission) are pushing for wider adoption of RegTech as it looks to rein in the financial sector.