With up to £24 billion being laundered through UK businesses every year, the need for authorities to act against the threat of money launderers is clear.
The 4th Money Laundering Directive will change the way that British businesses operate, particularly for firms that onboard new customers and undertake Know Your Customer (KYC) checks. These will become far more stringent, with firms obliged to find out who their customers beneficial owner is, whether they are a Politically Exposed Person (PEP), and ultimately assign a risk assessment to that customer.
encompass CEO and co-founder, Wayne Johnson, explains that RegTech tools such as encompass verify can take much of the heavy lifting away from compliance professionals by automating the KYC checks, and freeing up the time of humans to work on particularly challenging customers. He says;
"Our solutions automate the gathering of client information according to their CDD policy and then record the firm's risk management decisions and how they came to those decisions."
For firms working to onboard customers, it is necessary to not only be compliant with the new legislations, but be able to illustrate that you are compliant. This is the only way to ensure that sanctions or fines are not handed down from regulators. Moreover, firms will need to be able to continually keep their current customers data up to date and periodically check them against KYC policy.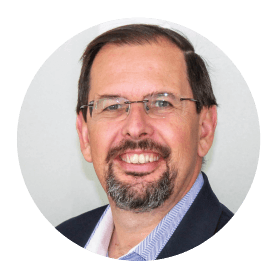 ABOUT WAYNE JOHNSON | CEO and CO-FOUNDER
Wayne co-founded encompass in Sydney and took the product to the Australian market in 2012. Since then, as CEO he has led the international expansion of the company, including the UK launch in 2015 and recognition as one of the UK's most influential RegTech firms. Prior to encompass Wayne was co-founder and CEO of Software Associates, until the company's successful exit to a Hong Kong listed Company. Connect with Wayne on LinkedIn.
about encompass
Founded in 2011 by entrepreneurs Roger Carson and Wayne Johnson, and operating from the UK, encompass is the creator of unique, innovative Know Your Customer (KYC) software for banking, finance, legal and accountancy that enable better, faster commercial decisions. The company is driven by the belief that the best decisions are made when people understand the full picture.
want to turn regulation compliance
in to a competitive advantage?
Contact us today to arrange your personalised consultation of encompass. Discover how our KYC automation software can help your business accelerate onboarding and give you peace of mind that you are regulator ready.