Avery Law selects encompass verify
One of the UK's leading boutique city law firms, Avery Law, has selected
encompass verify

to support and enhance its Know Your Customer (KYC) compliance processes.
Based in the heart of London,
Avery Law
specialises in Corporate and M&A; Banking and Finance; Commercial and IP; Litigation and Dispute Resolution; and Financial Services Regulation.
The only provider of simultaneous, real-time access to multiple sources of global company and person data, encompass is the creator of KYC automation for major global financial and professional service firms.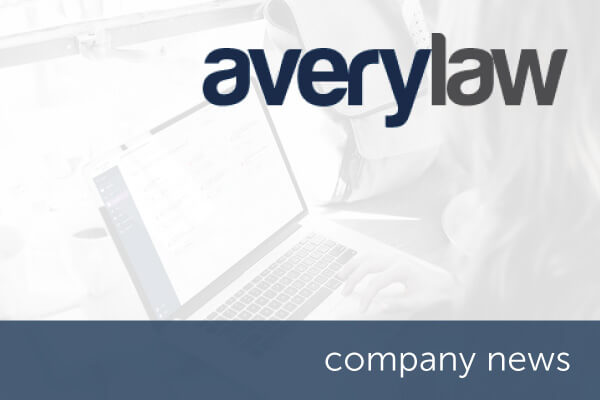 David Turney, a founding partner at Avery Law said: "As a forward thinking legal practice, we embrace new technologies and already support a virtual model, which has re-invented the way in which our legal services are offered. The addition of encompass verify will help our lawyers to bring on new clients faster and allow us to start addressing their needs in a more timely and efficient manner."
Paul Charmatz, Managing Director, encompass, said "Avery Law has shown itself to be amongst the most progressive law firms in London and we're delighted that they recognise encompass as a technology to support their client KYC onboarding. encompass has had an extremely strong 2017, and we look forward to meeting and suIPAssing targets into 2018."
about Avery Law
Avery Law is a modern and redefining law firm for the changing legal-marketplace providing legal services with a resolute focus on corporate, commercial and banking. Avery Law fully embraces the virtual model, re-inventing the way in which sophisticated and value-driven advice is provided.
Established in 2012. Avery Law provides English law advice to corporates and private individuals from around the world on a wide range of transactional matters. Avery Law focuses on sectors which it has particular experience in and for that reason the partners provide a highly recommended and specialist service.
Avery Law is a full service city law firm without the traditional law firm model with national and international reach. Avery Law's client portfolio includes start-ups, SME's, entrepreneurs and private clients.
For a small firm Avery Law have an unrivalled capability. For more information, please visit averylawllp.com.
about encompass
Founded in 2011 by entrepreneurs Roger Carson and Wayne Johnson, and operating from the UK, encompass is the creator of unique, innovative KYC software for banking, finance, legal and accountancy that enable better, faster commercial decisions. The company is driven by the belief that the best decisions are made when people understand the full picture.
want to turn regulation compliance
in to a competitive advantage?
Contact us today to arrange your personalised consultation of encompass verify.
Discover how our KYC automation software can help your business accelerate onboarding and give you peace of mind that you are regulator ready.