Tomorrow, insolvency professionals from small and medium-sized firms gathering in Manchester for the R3 SPG forum will be challenged to think differently in all areas of their business.
Ex-professional poker player and motivational speaker Caspar Berry believes that by breaking ingrained patterns of behaviour we all can change the way in which we manage risk and take decisions. Caspar suggests this is relevant to firms because "the fundamentals of risk and decision making cut to the heart of the ways in which we allocate resources, plan our time, do more with less and maximise the returns from all of our investments".
Supporting this theme of doing things differently to improve productivity and get better results, Darren White from IPS Turnkey will present a session titled "Developments in Technology – how to make the most of these tools in your firm".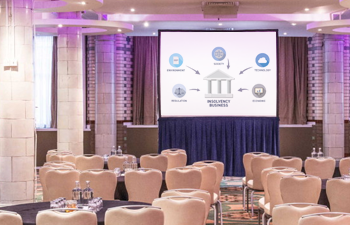 Encompass will be at the event as well and I personally welcome the opportunity to demonstrate how automating your search process to visualise information about companies, directors, properties and other assets will improve productivity and reduce the risk of overlooking information that could prove critical to a case. If you are attending this week's forum, please drop-by our stand and say hello.
James Pearson
Product Specialist