Brexit and Ireland's financial services – The impact on established businesses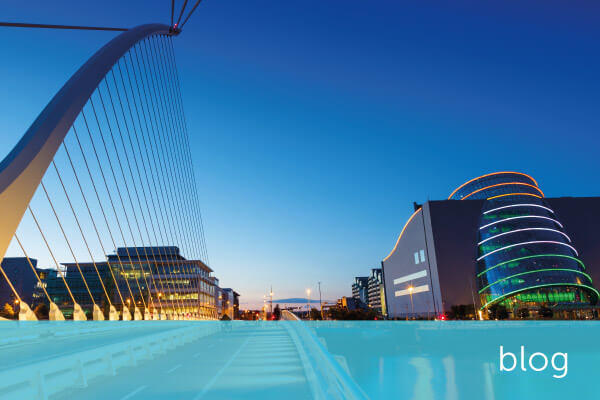 Brexit and Ireland's financial services – The impact on established businesses
With the date of Britain's exit from the European Union (EU) on the horizon, firms across the globe are bracing themselves for the inevitable impact that this significant shift will have.
For Ireland's financial and legal sectors, especially, there looks likely to be considerable ramifications as new companies rush to take their place within a landscape that offers great opportunity.
With this increase in competition at the forefront of much recent discussion, we examine how those already established in the sector can, amid an expected influx of new companies that will aim to stake their claim on the market, utilize the latest in technology to ensure time to revenue is minimized, client experience is improved and the cost of onboarding is reduced in order to step up their offerings.
Dublin a 'popular post-Brexit choice'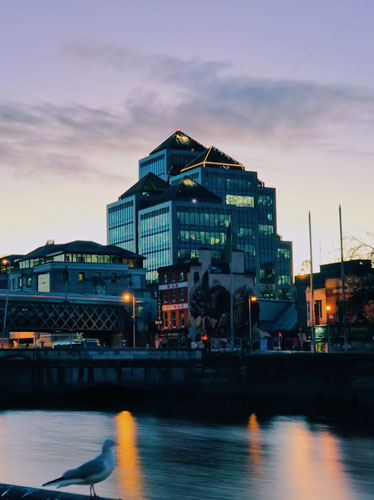 According to research carried out by professional services firm EY at the start of the year, Dublin, which has a growing jobs market and an economy that was the EU's fastest-growing for the fifth consecutive time last year, remains the most popular choice for companies to relocate their bases to post-Brexit.
In 2018, it was estimated that over 100 financial services firms applied for authorisation from the Central Bank to operate in Ireland and, while other top destinations for banks and fintech firms include Paris, Frankfurt and Luxembourg, the Central Bank of Ireland is looking to lure high-quality applications from UK-based firms for whom retaining easy access to European markets is a priority.
While the details of exactly what the space after Brexit will look like are still being ironed out as the UK finalises its exit, many high-profile organizations have dedicated resources to establishing their footprint in the Irish city over the last few years.
A number of UK law firms have moved to set up operations there since 2016, with the likes of Pinsent Masons, Simmons & Simmons and DLA Piper among them.
Pharmaceutical and medical devices groups have also ramped up their Irish operations to secure pan-European distribution rights for new products after Brexit, with British companies establishing an Irish hub since Brexit including Wasdell and Central Pharma.
There is no doubt that key players are already looking to tap into the advantage that Ireland's business landscape can bring, and it is not only legal firms that are aiming to capitalise, with UK banking giant Barclays and Bank of America Merrill Lynch set to shift the most banking assets to Ireland.
When it comes to money laundering, Ireland has established a reputation of taking the issue seriously and proactively working to move towards eradicating the problem. While financial regulation can often be seen as a burden, Ireland has embraced it as an opportunity. The country has been a member of the Financial Action Task Force (FATF) since 1991 and it is this strong stance against the issue that is sure to be another factor that appeals to those weighing up the possibilities of relocating.
embracing technology to stay on top of competition
The financial services and legal industries have grown as demand has surged in recent years, and this trend is no different in Ireland.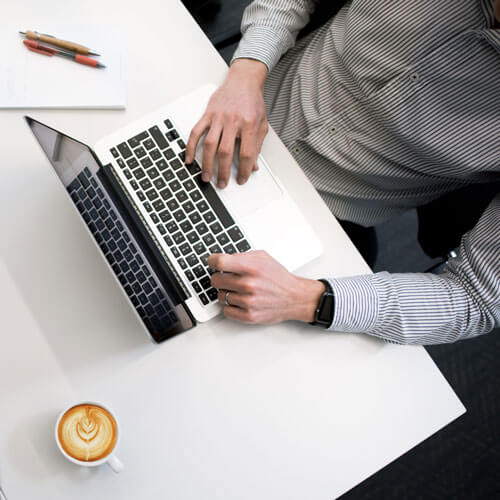 There are many businesses that have worked hard to build a customer base and find their place in the market. So, with the rise in competition that will come as firms look to make it their 'home' after Brexit, those already established there will have to ensure they give even more in terms of client experience if they want to stay one step ahead .
Key to achieving this will be making the most of technology available, particularly automation in relation to onboarding, in order to reduce expenditure and offer customers a quick, easy and effective service.
Global corporate and investment banks are experiencing a perfect storm. Cost-cutting exercises come at a time when regulatory pressure and customer expectations are at an all time high.
Know Your Customer (KYC) is a key area of focus for savings, but this cannot come at the expense of customer experience or meeting regulatory obligations.
KYC automation, like that offered by encompass, uses a blend of Intelligent Process Automation (IPA), and Artificial Intelligence (AI) to automate KYC discovery, which reduces costs while improving quality and slashing onboarding times.
When considered and put in place in a well thought-out manner, automation of KYC process steps frees human resources, that traditionally would be required to complete tasks manually, to apply reasoning and analysis in more complex instances. This decreases not only expenditure but overall risk to a company, as these human resources are not so stretched, which, in turn, impacts on productivity and profit.
Automation executes the steps of the onboarding process seamlessly and simultaneously, reducing the burden on humans, the chance of error, and overall labour put in.
IPA also offers the flexibility of keeping existing processes in place by simply replicating the steps analysts take with automation, meaning a level of consistency and familiarity is retained.
A technology-led approach is what is needed in order to succeed within ever-changing sectors. Making use of the advancements at our disposal is the quickest, easiest and most convenient way to satisfy regulators, ensure the highest level of productivity and achieve an end service that customers will benefit from.
looking to the future
Ireland is embracing a stage of transformation, while making the most of the technology that, as mentioned, is now becoming more important than ever.
It is widely considered that, as a nation, it is also steadily moving down the right regulatory path, and this, coupled with innovation uptake, can also help safeguard the financial sector and help it to prosper.
Ultimately, it is embracing the opportunities that new technologies bring that will help maintain established business' foothold as others look to join the fold.
You also might be interested in