embracing technology to stay on top of competition
The financial services and legal industries have grown as demand has surged in recent years, and this trend is no different in Ireland.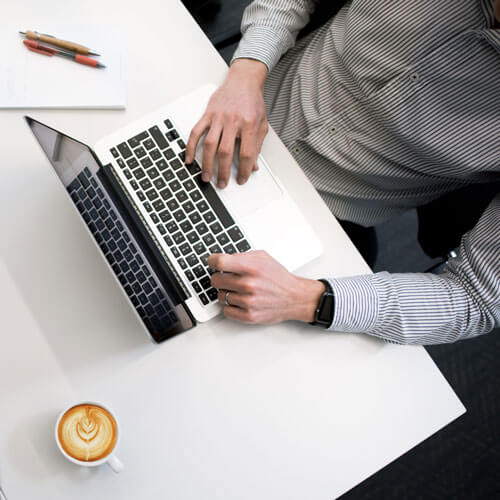 There are many businesses that have worked hard to build a customer base and find their place in the market. So, with the rise in competition that will come as firms look to make it their 'home' after Brexit, those already established there will have to ensure they give even more in terms of client experience if they want to stay one step ahead .
Key to achieving this will be making the most of technology available, particularly automation in relation to onboarding, in order to reduce expenditure and offer customers a quick, easy and effective service.
Global corporate and investment banks are experiencing a perfect storm. Cost-cutting exercises come at a time when regulatory pressure and customer expectations are at an all time high.
Know Your Customer (KYC) is a key area of focus for savings, but this cannot come at the expense of customer experience or meeting regulatory obligations.
KYC automation, like that offered by encompass, uses a blend of Intelligent Process Automation (IPA), and Artificial Intelligence (AI) to automate KYC discovery, which reduces costs while improving quality and slashing onboarding times.
When considered and put in place in a well thought-out manner, automation of KYC process steps frees human resources, that traditionally would be required to complete tasks manually, to apply reasoning and analysis in more complex instances. This decreases not only expenditure but overall risk to a company, as these human resources are not so stretched, which, in turn, impacts on productivity and profit.
Automation executes the steps of the onboarding process seamlessly and simultaneously, reducing the burden on humans, the chance of error, and overall labour put in.
IPA also offers the flexibility of keeping existing processes in place by simply replicating the steps analysts take with automation, meaning a level of consistency and familiarity is retained.
A technology-led approach is what is needed in order to succeed within ever-changing sectors. Making use of the advancements at our disposal is the quickest, easiest and most convenient way to satisfy regulators, ensure the highest level of productivity and achieve an end service that customers will benefit from.