News that Companies House has decided to abandon plans to delete more than 2.5m public records has been welcomed by campaigners.
There were fears that should the agency have deleted the data it would have made it more challenging to combat white collar crime by examining past records of company directors.
Companies House maintains a database of every company in the UK, including their accounts, directors and shareholders. If these records had been deleted it could have hampered the ability of the police, the National Crime Agency, the Serious Fraud Office, lawyers, journalists and banks to investigate company and personal backgrounds. Many of these searches are on companies that have been dissolved.
Currently, Companies House holds records for twenty years, but had recently considered bringing this down to just six.
The news was broken to Parliament yesterday by Margot James, the parliamentary undersecretary of state at the Department for Business, Energy and Industrial Strategy. She said "The government has no current plans to bring forward proposals to reduce the period of time that Companies House retains records of dissolved companies."
"Nevertheless we will continue to keep the retention period under review, during which time the registrar of companies will ensure there is no destruction of records. Additionally, any future proposal to change the retention period would be subject to public consultation."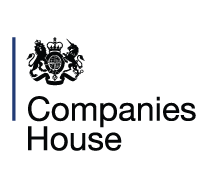 The issue had been raised by SNP MP Martin Docherty-Hughes. He had argued that a support group looking for redress against historical companies would have been unable to locate details and would have seen their campaign fail.
Last year Companies House opened up their records to the public for the first time, leading to a spike in search numbers.
Read the full story on the Guardian website:
Controversial plans to delete more than 2.5m public records have been abandoned by the government's company registration agency. Companies House, which maintains a database on every firm incorporated in the UK, listing their accounts and all directors and shareholders, was considering proposals to reduce the amount of time the records of dissolved companies are retained from 20 years to six.
ABOUT ENCOMPASS
Founded in 2011 by entrepreneurs Roger Carson and Wayne Johnson, and operating from the UK, Encompass Corporation is the creator of unique, innovative KYC software for banking, finance, legal and accountancy that enable better, faster commercial decisions. The company is driven by the belief that the best decisions are made when people understand the full picture.
Want to turn regulation compliance
in to a competitive advantage?
Contact us today to arrange your personalised demonstration of Encompass. Discover how our KYC automation software can help your business accelerate onboarding and give you peace of mind that you are regulator ready.