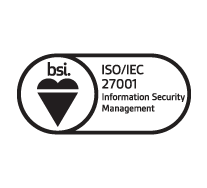 ISO/IEC 27001 – 2013 is the de facto international standard for information security management and formally recognises that a company has an information management security system that is under explicit management control.
encompass works with some of the world's largest data providers and gaining the ISO/IEC 27001 – 2013 certification demonstrates its commitment to information security management, comparable with the requirement of its business partners.
Wayne Johnson, CEO and Co-Founder at encompass said:
We design technology that combats terrorism through money laundering and our clients are large financial, legal and accounting businesses who handle vast amounts of sensitive data; similarly our business partners are global data providers. Having ISO/IEC 27001 – 2013 proves that we are committed to the same level of data security as our business partners and customers. It is also invaluable for monitoring, reviewing, maintaining and improving our information security management system. This sends a clear message to our customers and business partners, boosting their confidence in the way we interact with their business.