de-risking and KYC automation – examining Cyprus' new business shift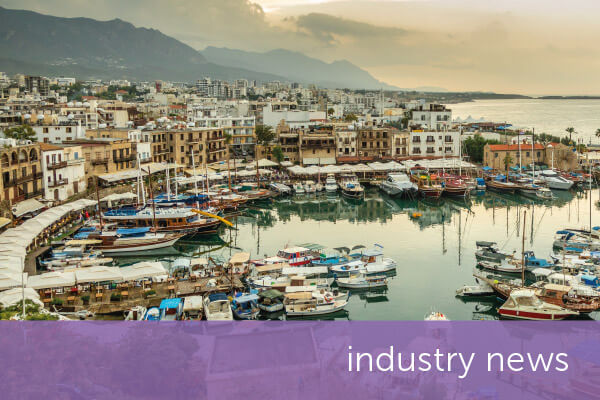 de-risking and KYC automation – examining Cyprus' new business shift
The spotlight is on Cyprus and its banks, as how the sector is making moves to tackle adhering to robust Anti-Money Laundering (AML) rules and regulations has come under scrutiny.
With an increase in banking institutions de-risking by refusing customers, the country has experienced a significant decline in the registration of new companies.
The latest statistics, revealed by INSIDER, show that there has been a 23% reduction in applications for the registration of new companies, with 1,105 applications recorded by the end of March this year, compared to 1,436 12 months ago.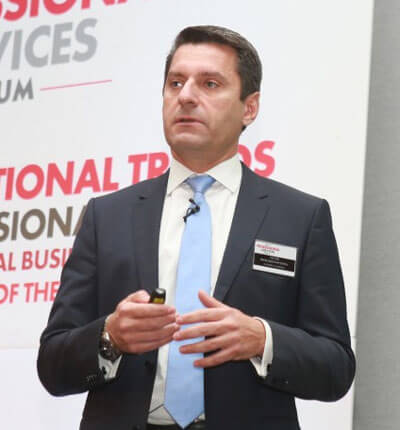 With it being reported that there have also been signs of a 'mass exodus' of registered organizations, there are concerns of the long-term impact this will have on the national economy, according to Cyprus Fiduciary Association (CFA)'s president, Christos Michael.
It is believed that recent Central Bank of Cyprus directives, as well as the introduction of tighter global measures put in place to combat money laundering and tax evasion, have put pressure on Cypriot banks to close down accounts, resulting in this impact on the landscape as a whole.
There is no denying that AML compliance has become more time-consuming and expensive. The Know Your Customer (KYC) required to identify, assess and mitigate money laundering risk requires significant manual effort. As a result, it can, ultimately, be seen as more cost and business-effective for banks to eliminate as much risk as possible by choosing not to be associated with a certain type of customer.
However, there are some who say that banks within Cyprus have taken an extreme route when implementing regulations, thus creating a de-risking strategy that needlessly negatively impacts on those that do act in a manner that is expected of them.
This is not an issue that is unique to Cyprus. Globally, increased regulation has led to banks de-risking based on, for example, jurisdiction or the sector that a customer operates within.
What has happened previously within fintech, particularly in the UK, illustrates de-risking by sector well.
Until a few years ago,new fintech players had limited options when it came to banks in the space and, as new technologies emerged and gained traction, banks feared they would be used by money launderers seeking to circumvent the AML defenses of traditional financial institutions. This led to many choosing to end their relationships with companies, rather than commit to the additional burden of enhanced due diligence and ongoing monitoring.
Pressure from the Financial Conduct Authority (FCA) ensured this trend didn't continue, with the result being many new organizations focused on improving access to critical financial services for small and medium sized entities.
technology is the answer
While this stance not to partner with businesses based on the perceived risk and/or compliance-related cost is seen as being the only option available at times, what is happening in Cyprus at the moment shows that it can have a considerable consequence for the economy.
As accounts are closed down, the footprint of a country alters, with, as is the case here, concerns that law-abiding organizations are being cast off for no good reason.
When it comes to determining risk, it is crucial that banks have all of the information possible available to them before deciding whether or not to cooperate with a company. This is where technology can be the difference between establishing or losing out on lucrative partnerships.
By utilizing automation to gather this desired full picture on organizations, what was once an onerous, time consuming and costly exercise carried out by humans, can now be performed at a lower cost, and more efficiently. This increases the overall value of the customer to a bank, and ensures potentially beneficial business is not being unnecessarily turned away.
The encompass platform allows relationship managers and compliance teams within banks to remain assured that they are getting a better understanding of who they are dealing with at the beginning of a process, giving them the knowledge needed to make wise, risk-based decisions that all parties will benefit from rather than running the risk of missing out on what could be fruitful business.
about encompass
Founded in 2012 by entrepreneurs Roger Carson and Wayne Johnson, and operating from the UK, encompass is the creator of unique, innovative Know Your Customer (KYC) software for banking, finance, legal and accountancy that enable better, faster commercial decisions. The company is driven by the belief that the best decisions are made when people understand the full picture.
want to turn regulatory compliance
in to a competitive advantage?
Contact us today to arrange your personalised consultation of encompass. Discover how our KYC automation software can help your business accelerate onboarding and give you peace of mind that you are regulator ready.
You also might be interested in