due diligence solutions are not just for anti-money laundering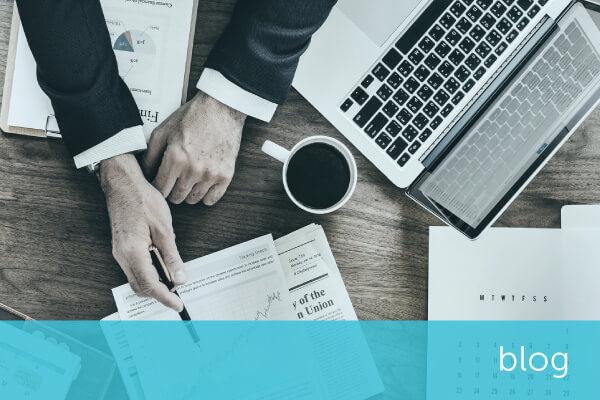 due diligence solutions are not just for anti-money laundering
In this guest blog Amy Bell, author of the Law Society's eLearning and Toolkit on The Bribery Act and industry advisor to encompass, examines the recent Skansen trial and the importance of adequate procedures.
We are coming up to the 7th Anniversary of the implementation of The UK Bribery Act 2010. At the time there was a lot of discussion concerning the adequate procedures defence, but it is only recently that we have seen these procedures tested in the Court.
In March 2018 a jury had to consider whether the defendants, London-based Skansen Interiors Limited had adequate procedures in place to provide a defence to the corporate offence of "failing to prevent bribery".
The Crown Prosecution Service brought proceedings against Skansen (now dormant) and its senior executive Stephen Banks, who was Managing Director at the time. The prosecution claimed Mr Banks had bribed a project manager at a property company to secure a £6 million refurbishment contract. Mr Banks pleaded guilty to three offences and Graham Deakin, a former project manager at the property company, pleaded guilty to two offences. Banks was sentenced to 12 months' imprisonment and was disqualified as a director for six years and Deakin was sentenced to 20 months' imprisonment and was disqualified as a director for seven years.
The company was successfully prosecuted, despite having self-reported to the National Crime Agency. The jury found the company didn't have adequate procedures in place to prevent bribery. They heard evidence that Skansen:
did not have a policy specifically directed to preventing offences under the Bribery Act;
lacked a dedicated compliance officer; and
there was no evidence of staff training or confirmation showing employees had read and understood the company's existing policy.
Under the Bribery Act 2010 an organisation can get a defence to the corporate offence if they have implemented 'adequate procedures' prior to bribery taking place. In arriving at those procedures, businesses should follow the principles set out in the guidance issued by the Ministry of Justice.
Proportionality – policies and procedures must be in place and be proportionate to the size, nature and complexity of the business activities;
Top-level commitment – top management should show visible support for the company's compliance policies and activities;
Risk assessment – periodic assessments should be undertaken including internal and external risks;
Due diligence – a risk-based approach should be taken before engaging with a third party to represent your company e.g. agents, consultants, joint ventures;
Communication – policies and procedures should be communicated firmwide;
Monitoring and review – monitor your anti-corruption policies and review these regularly for risks and the effectiveness of your procedures.
It is likely that some time has passed since you last looked at your Anti Bribery Procedures. Get them out and review them with these principles in mind. Are they still appropriate for the size and nature of the business? Are they adhered to, is the hospitality register (if you have one) properly completed?
As regulated businesses we probably already have procedures in place for Client Due Diligence, but here, (and in relation to the new corporate offence of Failing to Prevent the Criminal Facilitation of Tax Evasion) we should consider the risk posed by associated parties and what would be appropriate (adequate) due diligence procedures for them. As well as making sure that associated persons understand the law around these offences, that they must not participate in Bribery, or Tax Evasion, it is worth considering some sort of due diligence searches against them. Understanding their business connections, and whether there is any negative news will help you decide whether to engage them in the first place, and what questions to ask to mitigate any risks.
It is also worth reviewing your training records, and make sure that staff have been kept updated if there have been any changes to the policies and procedures, and that your Anti Bribery Procedures have been covered in new starter inductions. If not, now might be a good time for a refresher session for everyone.
[one_fourth]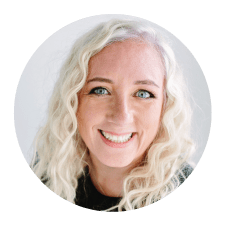 [/one_fourth]
[three_fourth_last]
about Amy Bell
INDUSTRY ADVISOR
Amy worked for many years as a solicitor before moving into compliance and eventually launching her own firm. A leading figure helping law firms adapt to the changing legal landscape, Amy is also the author of The Law Society's Elearning and Toolkit on the Bribery Act, and current Chair of their Anti-Money Laundering Task Force.
Amy specialises in AML regulations mainly professional services and runs ABC Consultancy.
Connect with Amy on LinkedIn.
[/three_fourth_last]
about encompass
Founded in 2011 by entrepreneurs Roger Carson and Wayne Johnson, and operating from the UK, encompass is the creator of unique, innovative Know Your Customer (KYC) software for banking, finance, legal and accountancy that enable better, faster commercial decisions. The company is driven by the belief that the best decisions are made when people understand the full picture.
want to turn regulatory compliance
in to a competitive advantage?
Contact us today to arrange your personalised consultation of encompass. Discover how our KYC automation software can help your business accelerate onboarding and give you peace of mind that you are regulator ready.
You also might be interested in