industry recognition
It's been an encouraging year for us in terms of recognition and award nominations, as we boosted our profile globally.
In February, we were delighted to be named as a winner of Red Herring's Top 100 Europe Award for 2019.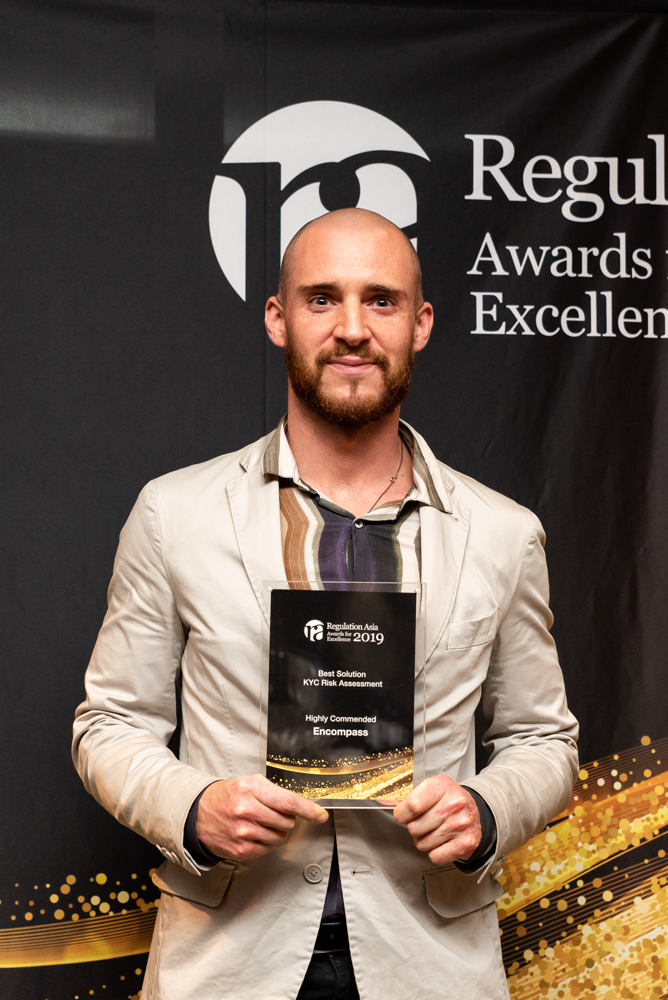 The list highlighted the continent's leading private companies and celebrated their innovations and technologies across their respective industries.
Staying with the 'top 100' theme, we were also selected as part of the RegTech 100 – a list recognising the world's most innovative technology solution providers.
Announced by specialist research firm RegTech Analyst, it highlights "RegTech companies that every financial institution needs to know about" in the year ahead.
And the nods didn't stop there, as our Head of Strategic Partnerships, Chris Jenkins, was in Singapore to collect our award for being highly commended in the 'Best Solutions' category for KYC Risk Assessment at the Regulation Asia Awards for Excellence 2019.
The Awards singled out technology companies, legal and consulting firms and exchanges that have shaped the regulatory landscape in Asia Pacific, and to be recognised highlighted our commitment to the region.