encompass celebrates Hong Kong launch with executive dinner
Earlier this year we had the pleasure of announcing the launch of our Hong Kong operations, from which we can offer better support to our customers and partners in the Asia Pacific region.
It was therefore a delight for myself and Wayne Johnson, CEO of encompass to travel to Hong Kong this week to meet with business leaders and dignitaries. The time has been well spent and we have found within our meetings individuals who are extremely receptive to the encompass message.
The culmination of our trip was the hosting of a dinner at the China Club, in the Old Bank of China Building. The restaurant itself was fabulous, taking up as it does, the top three floors of the building.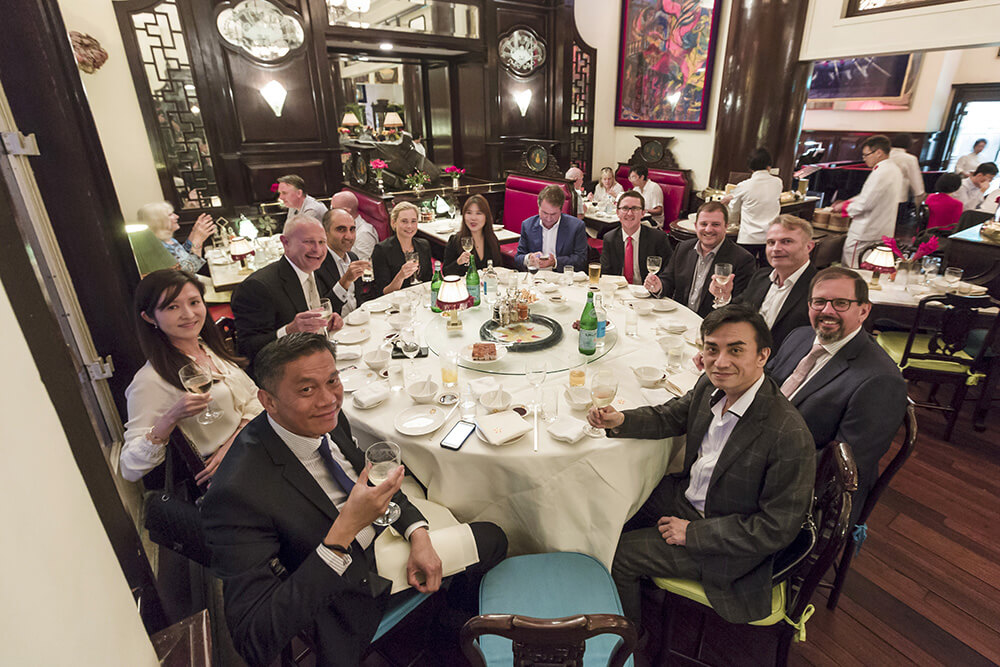 Wayne, Alex and I are joined by representatives from TransUnion, Dow Jones, Wiser, Forrester, Thomson Reuters,
EY, Societe Generale, HSBC, and Fenergo for the formal launch of encompass in Asia
The dinner marked the formal launch of encompass in Asia. We were delighted to be joined by industry experts and partners such as Thomson Reuters, Dow Jones, EY, Fenergo, Forrester, TransUnion, and Wisers. For myself and Wayne, we are absolutely delighted to have reached this point in encompass' development. Not only can we now demonstrate encompass' ability to meet requirements in Australia, the UK and Europe, but show that the need for an anti-money laundering platform is very much required in Asia. It was clear from our discussions that no such platform is currently available, and with Alex Oxford, Head of Sales, Asia, now in place, we are extremely confident of our position in the Asian market.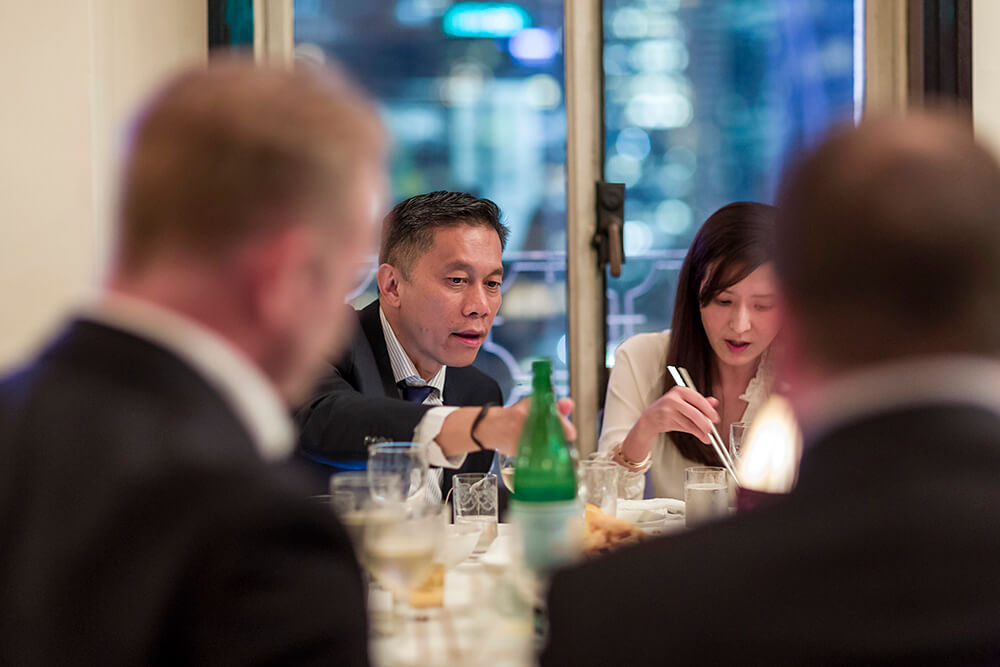 Lawrence Tsong, CEO of TransUnion and Denise Che, CEO of Wisers enjoying dinner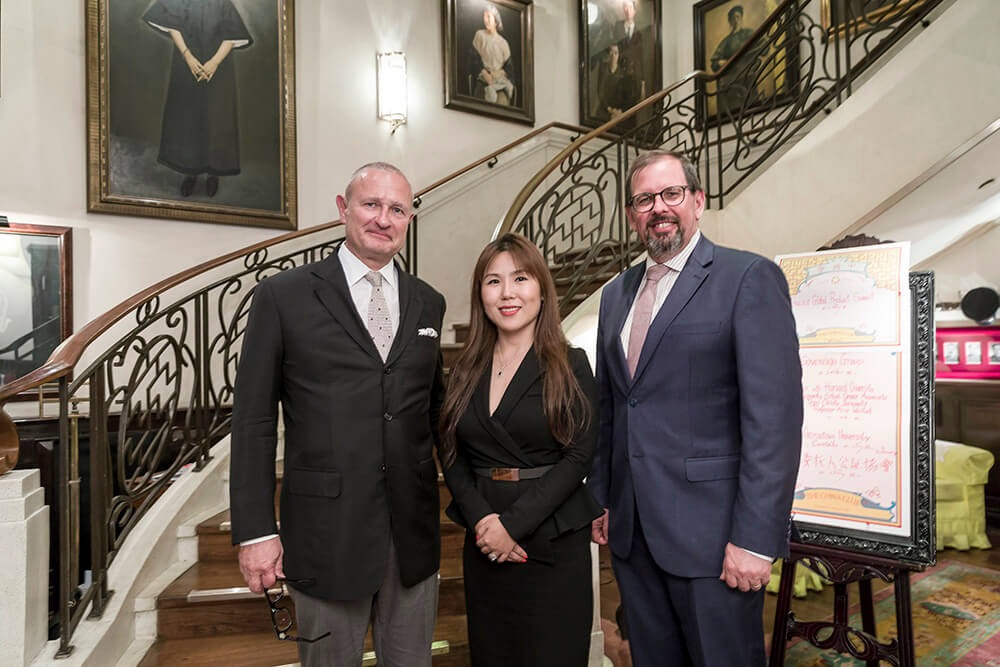 Wayne and I with Kyoka Li, APAC Director of Sales and Partnerships, Fenergo, prior to dinner
It was also fantastic that we could coincide the dinner with our participation at the ACAMS 10th Annual AML & Financial Crime Conference, taking place in Hong Kong. Featuring speakers from SWIFT, Bureau van Dijk, BNP Paribas, Citibank, LexisNexis and more, it was an excellent opportunity to hear some great speakers as well as meet with partners, clients and other stakeholders. The conference also highlighted the growing appetite in the Asia Pacific region for technology solutions that can streamline and future-proof Know Your Customer and regulatory compliance processes.
We're excited to be part of this, and to have the opportunity to work with such well-respected partners. We look forward to growing the encompass brand in this market, and to providing a technology solution that all in the region can be proud of.
I'm now off to Tokyo from where I'll be making another exciting announcement on Thursday.
about Paul Charmatz
MANAGING DIRECTOR
Paul is Managing Director at encompass, joining the company in May 2017. He has considerable experience in the business information space particularly with global banks and financial institutions. This includes roles at Dun & Bradstreet where he ran the European sales organisation covering thirteen countries, and was MD of their Benelux business. More recently he was CEO of RM, a compliance data supplier, and SVP for Europe and AsiaPac for Onesource and Head of FS globally.
Paul has worked with a number of private equity companies who invested in the businesses he managed, including Union Square, OTPP and GTCR.
Connect with Paul on LinkedIn.
about encompass
Founded in 2011 by entrepreneurs Roger Carson and Wayne Johnson, and operating from the UK, encompass is the creator of unique, innovative Know Your Customer (KYC) software for banking, finance, legal and accountancy that enable better, faster commercial decisions. The company is driven by the belief that the best decisions are made when people understand the full picture.
want to turn regulatory compliance
in to a competitive advantage?
Contact us today to arrange your personalised consultation of encompass. Discover how our KYC automation software can help your business accelerate onboarding and give you peace of mind that you are regulator ready.