Encompass appoints Ed Lloyd as Executive Vice President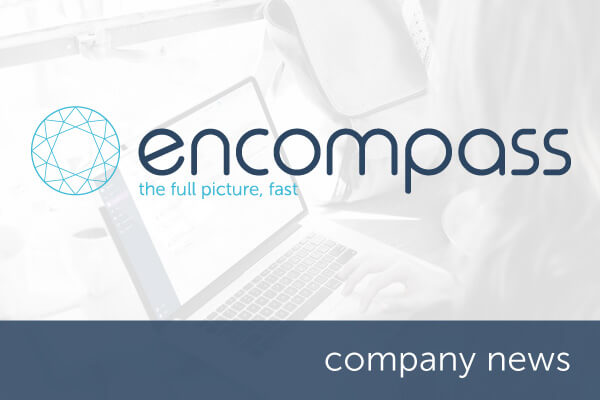 Encompass appoints Ed Lloyd as Executive Vice President
Encompass, a fast-growing global provider of robotically automated Know Your Customer (KYC) solutions, today announced the appointment of Ed Lloyd, a long-term veteran of the compliance technology industry, to the position of Executive Vice President, Global Sales.
Ed joins encompass from Fonetic, where he led sales and pre-sales for the Surveillance Solutions business, and will lead the encompass direct sales organization globally. Prior to Fonetic, Ed held executive positions at a number of high-growth companies in the KYC, compliance and regulatory space.
Ed joins encompass at an exciting stage in the company's development, following the announcement earlier this year that it had launched operations in Hong Kong to support growth across East and South East Asia in response to increased demand.
"We are delighted to welcome Ed to the encompass executive team", said Wayne Johnson, encompass co-founder and CEO. "Ed brings with him a deep understanding of the challenges our customers face in their efforts to comply with an increasingly stringent and complex regulatory landscape, and the critical role of disruptive technology in overcoming these."
"encompass is now recognised as one of the leading KYC solutions in a market ripe for automation", Ed Lloyd observed. "I'm excited to join at a time of fast growth and to continue to expand our customer base across our global markets, helping regulated firms to reduce the burden of KYC and improve consistency and efficiency."
encompass customers include financial institutions, legal and professional services and other companies in high-risk, regulated industries.
about encompass
Founded in 2012 by entrepreneurs Roger Carson and Wayne Johnson, and operating from the UK, encompass is the creator of unique, innovative Know Your Customer (KYC) software for banking, finance, legal and accountancy that enable better, faster commercial decisions. The company is driven by the belief that the best decisions are made when people understand the full picture.
want to turn regulatory compliance
in to a competitive advantage?
Contact us today to arrange your personalised consultation of encompass. Discover how our KYC automation software can help your business accelerate onboarding and give you peace of mind that you are regulator ready.
You also might be interested in