The Year that Was
Encompass has come a long way in 2013.  Throughout the year we have been asking, listening and learning about the way you work with commercial information. The December enhancements are another reflection of how we are refining Encompass to help you search, review and manage information more effectively.
Product Enhancement: QLD Land Title Lookup
From December, you can now order Queensland Land Titles by simply entering the address in the search form. All the standard follow on documents that are already accessible for other states in Encompass are also available.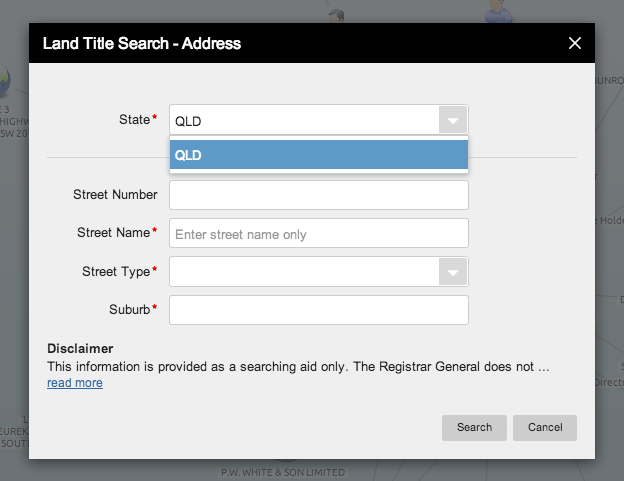 Access this enhancement  by  simply right clicking on an address on your chart and searching for the Title. You can also the same method you use to search for property information using the the 'Start Search' button or from the 'Search' menu in the tool bar.
Product Enhancement: Manual merge
Encompass already allows you to manually merge icons on the chart when you know they represent the same entity, but the information in the source documents isn't quite a match.  We've now enhanced the manual merge so you can leave fields blank if neither of the values suggested are suitable.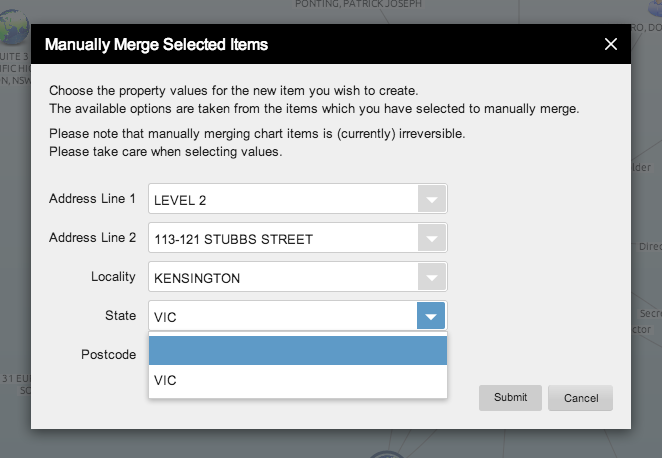 Manually merge items by selecting two items in your workspace (Control + click, dragging selection) and choose the 'Manual Merge' icon in the toolbar.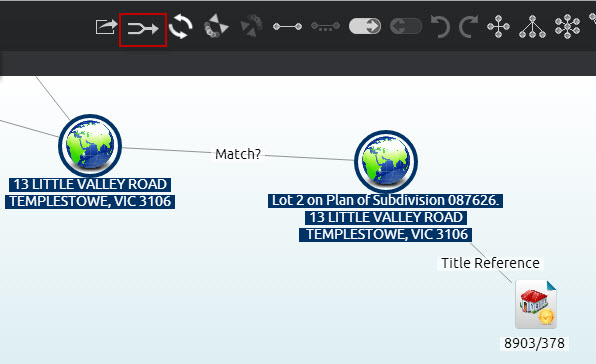 Ready to learn more?
Lawyers, accountants, corporate advisors and lenders must review and cross reference official documents from a range of sources, to verify facts at the beginning of every matter.