Encompass Corporation, creator of Know Your Customer (KYC) software for banking, finance, legal and accountancy, today announced that it is teaming with FactSet, a global provider of integrated financial information, analytical applications, and industry-leading services.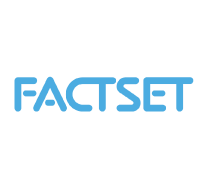 The combination of FactSet's data solutions and Encompass for KYC purposes enables truly global coverage for KYC and beneficial ownership checks.
FactSet's Data Management Solutions (DMS) integrate with Encompass Confirm to help satisfy the challenges set forth by the KYC and AML regulations. Clients can now leverage FactSet's comprehensive corporate and fund hierarchies, discover beneficial ownership, identify related people, and monitor global sanctions.
A Powerlist RegTech company, Encompass Corporation's portfolio of information providers already includes both domestic and international sources including BvD, Thomson Reuters World-Check, Equifax, Creditsafe, Companies House and the Land Registry.
In addition to the global coverage for KYC and beneficial ownership checks, the technology unifies data with visual analytics allowing KYC and Anti-Money Laundering (AML) checks to instantly show relationships and hierarchies between entities, securities, people and funds.
Wayne Johnson from Encompass said:
"AML/CTF regulations are becoming increasingly complex and added to this is the Treasury's recent announcement that they are to create an AML watchdog. Integrating FactSet and Encompass data makes for more robust AML/CTF compliance. In addition, by automating the process we are making KYC compliance considerably more efficient."
Anastasia Dokuchaeva from FactSet said:
"By integrating FactSet's data with Encompass we are helping our clients meet the new regulatory burden head-on: creating a one stop shop for completing KYC processes enables professionals to operate a risk based system of control and remain regulator ready."
ABOUT ENCOMPASS
Founded in 2011 by entrepreneurs Roger Carson and Wayne Johnson, and operating from the UK, Encompass Corporation is the creator of unique, innovative KYC software for banking, finance, legal and accountancy that enable better, faster commercial decisions. The company is driven by the belief that the best decisions are made when people understand the full picture.
Want to turn regulation compliance in to a competitive advantage?
Contact us today to arrange your personalised demonstration of Encompass. Discover how our KYC automation software can help your business accelerate onboarding and give you peace of mind that you are regulator ready.