Full speed ahead for 2016
Mike Kearney, product marketing specialist
First, let me open this year's blogging activity by sending best wishes for 2016 to our customers, partners and everyone following developments at Encompass.
Over the last few months our development team have been busy "under the hood" to improve our core technology. The results are in and the immediate benefit our customers will notice is SPEED.  Faster results, slicker interactions plus our usual ongoing UX improvements.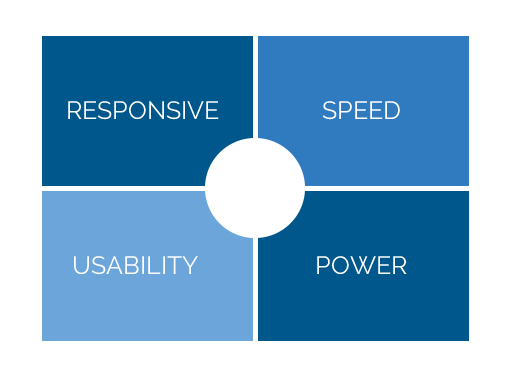 Although the interface you will see with the newly released products has not dramatically changed, you will notice that the products are faster, much faster – they respond very quickly when you take an action.
Beyond responsiveness, we have included some improvements to the products this month.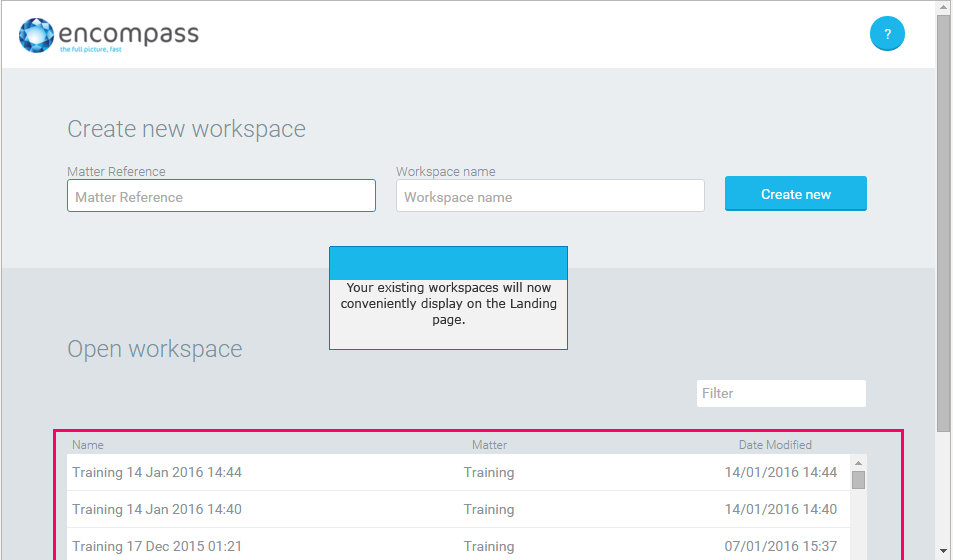 After you have signed-in you will see a new landing page where all your existing workspaces are listed.
You can filter these to easily find the one you want.
Settings, Help, Contact Support and Logout are now available by clicking on the dropdown arrow adjacent to your login initials on the far right of the workspace.
All the features and commands are now organised within three menus; Workspace, Documents and View.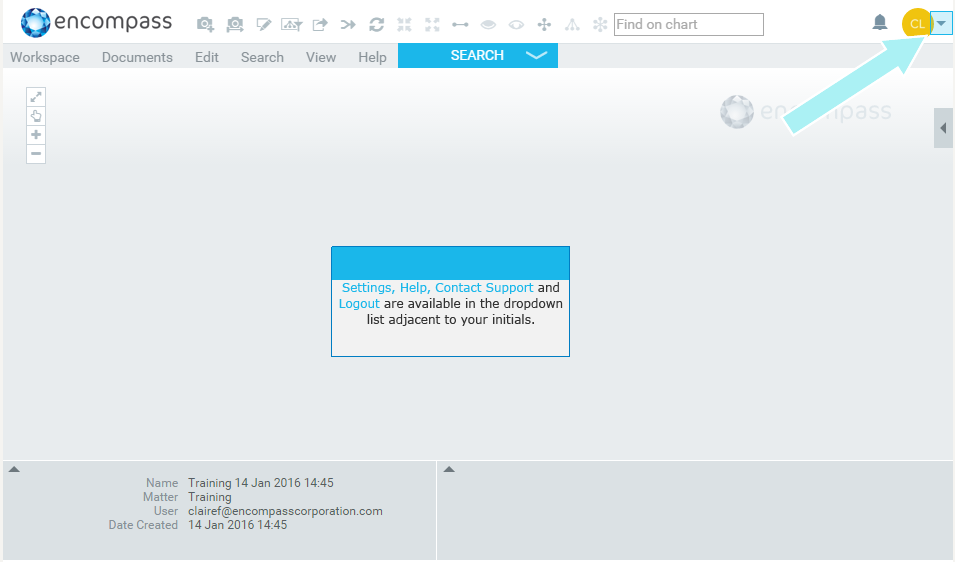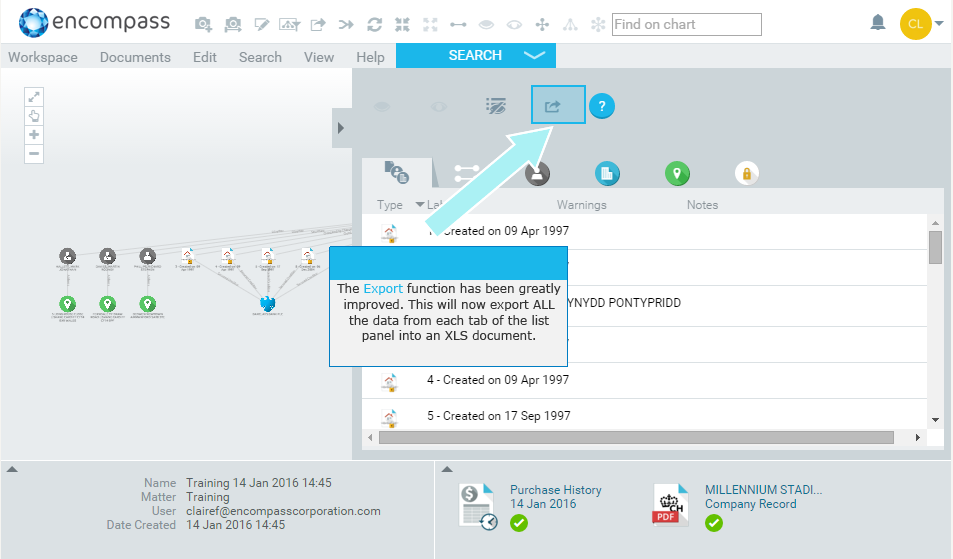 From the List Panel, you can now use Export to move for all information from the chart into a .xls file at a single command.
However, using the new Angular platform, we believe greater benefits will come throughout 2016 and beyond.
ABOUT ENCOMPASS
Founded in 2011 by entrepreneurs Roger Carson and Wayne Johnson, and operating from the UK, Encompass Corporation is the creator of unique, innovative KYC software for banking, finance, legal and accountancy that enable better, faster commercial decisions. The company is driven by the belief that the best decisions are made when people understand the full picture.
Want to turn regulation compliance in to a competitive advantage?
Contact us today to arrange your personalised demonstration of Encompass. Discover how our KYC automation software can help your business accelerate onboarding and give you peace of mind that you are regulator ready.