Encompass nominated for 'RegTech Partner of the Year' in British Bank Awards 2021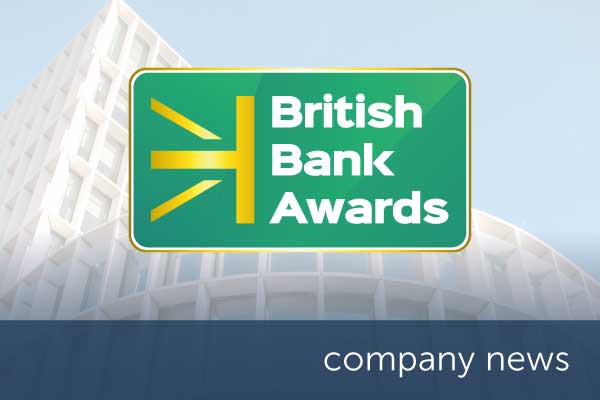 Encompass nominated for 'RegTech Partner of the Year' in British Bank Awards 2021
Encompass has been nominated in the category of 'RegTech Partner of the Year' in the British Bank Awards 2021.
The goal of the British Bank Awards is to find the best financial products and the hottest innovation, as well as celebrating the most trusted financial brands and partners. Winners are decided solely by UK customers' votes.
Now in their seventh year, the awards are run by Smart Money People, and have become the most widely reported banking ceremony of their kind.
Five categories will feature in the 2020 'partner' awards, with Encompass in the running to be named 'RegTech Partner of the Year'.
Voting is now open, and you can show your support at this link by entering 'Encompass Corporation' under option 2. Finalists will be announced on March 29, with winners unveiled during a ceremony in May.
Commenting on our inclusion, Encompass' EVP Global Head of Sales, Ed Lloyd, said:
We are delighted to have been nominated for recognition at the British Bank Awards for the second year in a row.

It evidences our impact and commitment to supporting clients in the sector. We have big plans for this year and are proud to count four of the top 20 global banks among our growing client base, which crosses a wide range of sectors, including banking, legal, payments, financial services, FinTech and the corporate market.
Jacqueline Dewey, CEO of Smart Money People, added:
The financial services landscape is incredibly competitive, the British Bank Awards helps us to find and celebrate the firms that are working hard to deliver great products and services to their customers. Who will win? Only customers can decide
Previous winners include the likes of Monzo, Virgin Money and Money Dashboard.
Encompass' intelligent process automation conducts live document and data collection, analysis and integration from public and premium sources to bring transparency to complex corporate structures and ultimate beneficial ownership, delivering the most accurate and complete KYC on demand.
[hubspot type=cta portal=6032599 id=9abe717a-73f6-4270-a7d2-82bcbb4211a5]
You also might be interested in