You asked for a way to share your workspaces with more clients, colleagues and associates – now you can!
Sometimes it is easier just to show someone something rather than describe it.
It's one of the core reasons Encompass exists – to understand and communicate more effectively the ins and outs of a matter or case. We also understand that it's incredibly useful to be able to share a workspace with a colleague to get their input, or to more effectively describe a case you are working on.
In the latest product update, going live at the end of October, you can now share your workspaces with anyone, even colleagues and partners who aren't already subscribers to Encompass.
For the Encompass user, there are no extra hurdles. Click on the 'share workspace' button in the top navigation and enter in the details as normal. An email is then sent to your guest with a link to view the shared workspace in Encompass.

Clicking on the link, they are presented with a login screen, inviting them to try Encompass for a seven day free trial: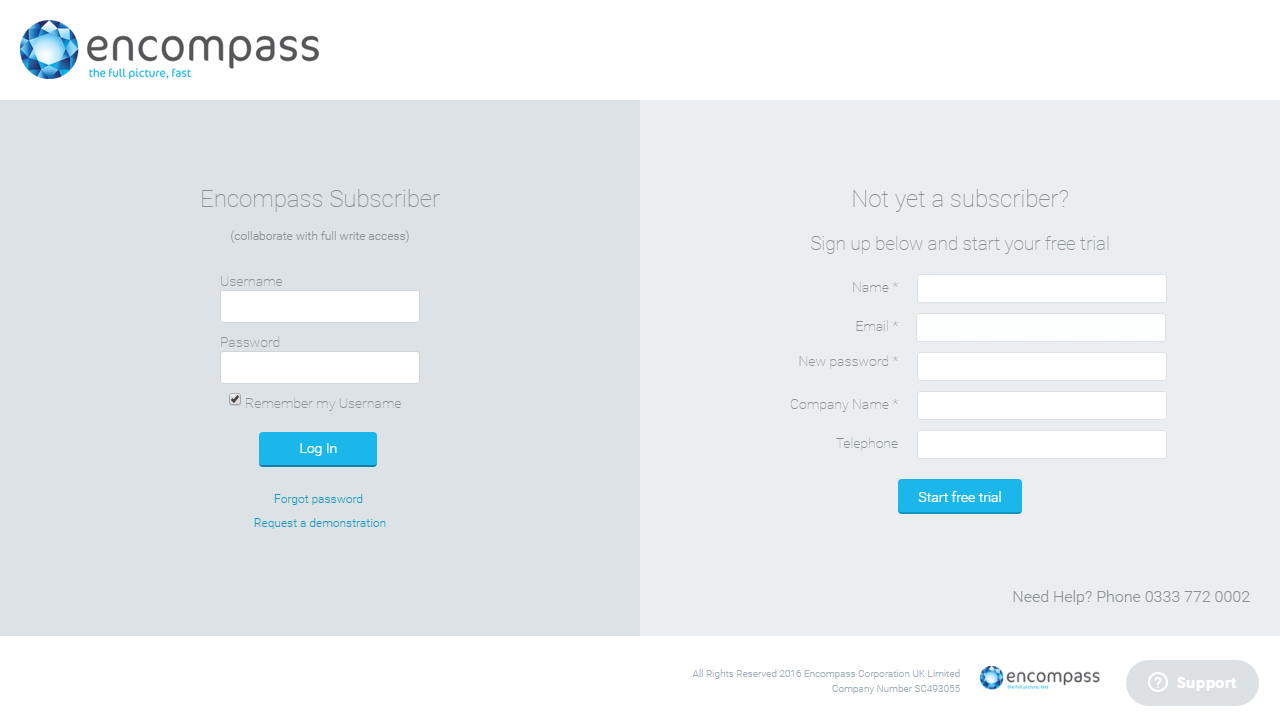 Once your guest has entered their details and accepted the T&Cs, they are presented with the same workspace and Encompass product you are using. They can then take advantage of Encompass for up to seven days.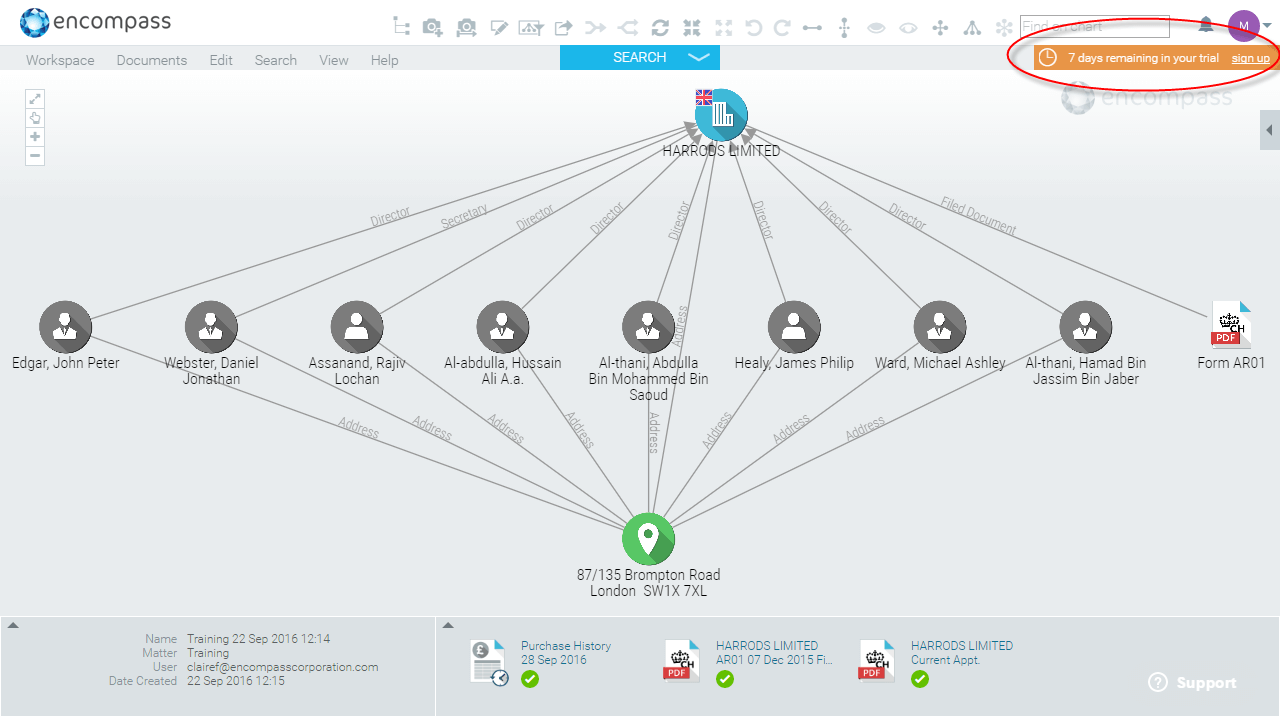 'Shared Workspace' tab
Another new feature we've added in the latest update is a new tab within the Workspace manager. Grouping together all the workspaces that have been shared with you in to one space, now it's easier to keep on top of your projects.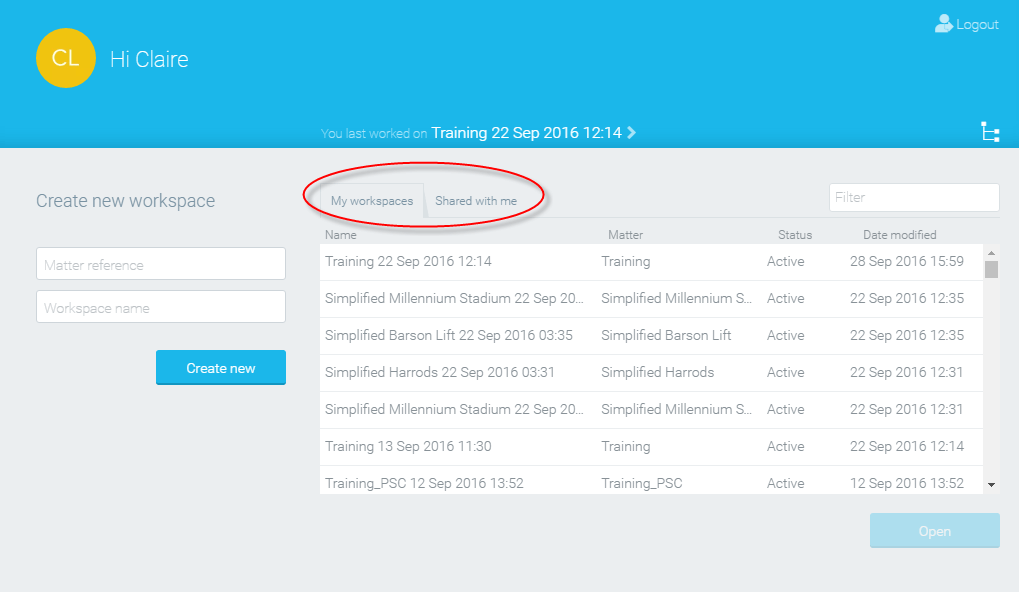 About Encompass Corporation
Founded in 2011 by entrepreneurs Roger Carson and Wayne Johnson, and operating from the UK, Encompass Corporation is the creator of a unique and innovative family of visual products that enable better, faster commercial decisions. The company is driven by the belief that the best decisions are made when people understand the full picture.
Working on an interesting matter or case?
Simply give us the name of the company, person or property you'd like to visualise and we'll search it for you in Encompass!