Encompass July 2016 Product Update
Equifax Optima: Limited Company Credit Risk Report now available within the Information Providers offered by Encompass.
Equifax joins Dun & Bradstreet, Credit Safe, Experian and Bureau van Dijk in the community of partners making their valuable information available to customers of Encompass Corporation. With this development our customers have real-time access to the UK's five leading Business Information providers.
Equifax and Encompass users will have access to Equifax's headline credit risk report – the Optima Report. Browse all information providers available in Encompass products.

July Release Highlights:
Equifax Optima Report: Equifax's headline credit risk report
Workspace Management: Customers can now edit the name of workspaces, tag as active/inactive
Archive Workspaces: Using the workspace manager, customers can now archive workspaces
Logout Button: Users can now logout of Encompass from the dashboard
The new Workspace Manager
With the July update, we have now added the Workspace Manager function which will allow you to rename your workspaces and archive them to make your list more manageable.
To access Workspace manager, click on the icon in the Welcome screen: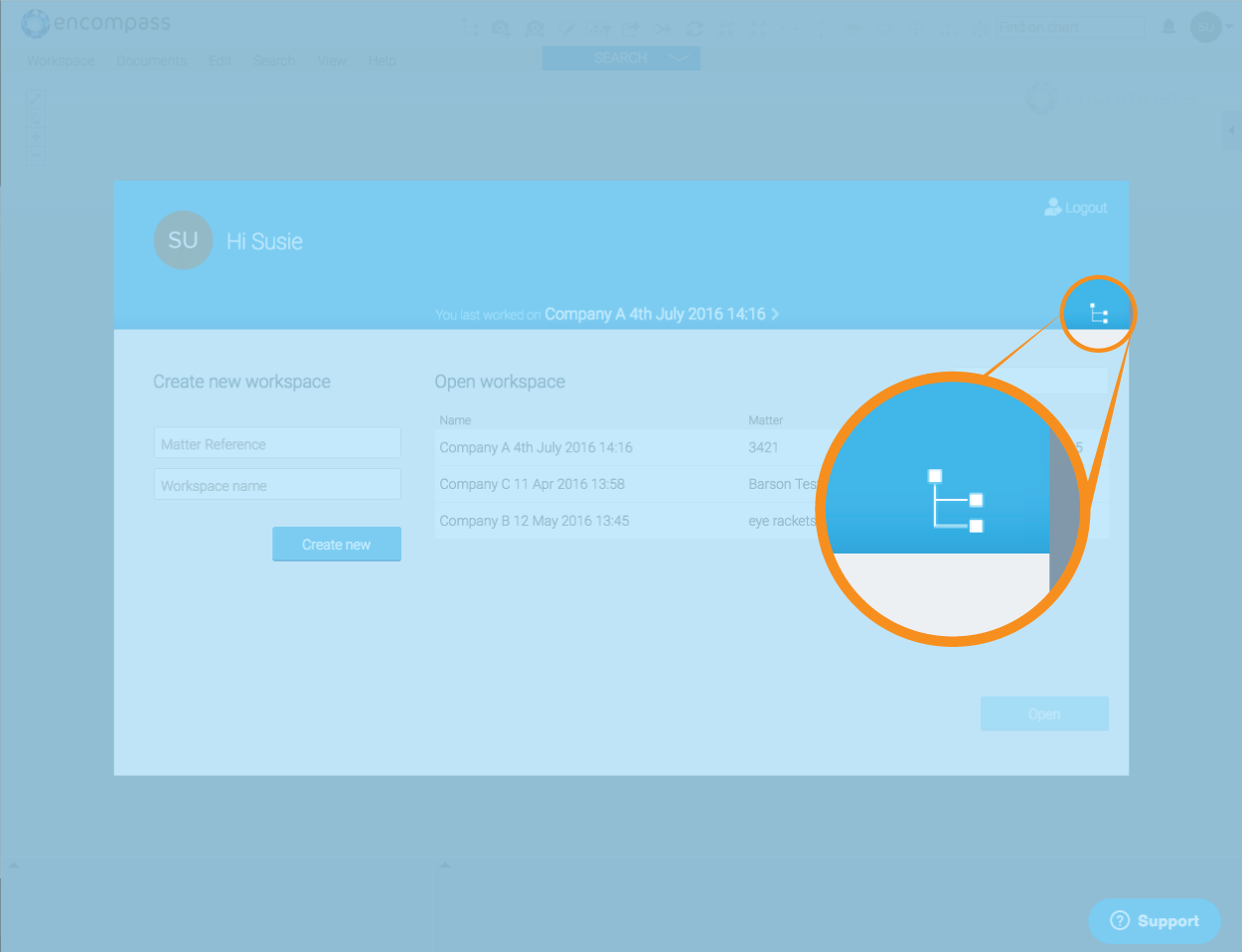 You can also access it from the workspace screen. The icon is found to the right of the snapshot icons in the toolbar:

Once into the Workspace manager, you are provided with a list of all your active and inactive workspaces. On selecting a workspace, you can choose to edit or archive the workspace to make your list of workspaces easier to manage.
An archived workspace is removed from your list of workspaces and added to the archive folder. The workspace is not deleted, and can be moved from the archive at any time.
You are now able to edit the name of your workspaces to something more succinct, memorable or more in-keeping with how you currently name other files within your organisation – it really is up to you! While the filename can be changed as and how you see fit, the matter reference will always remain the same.
From this screen you can also switch a workspace between being active and inactive.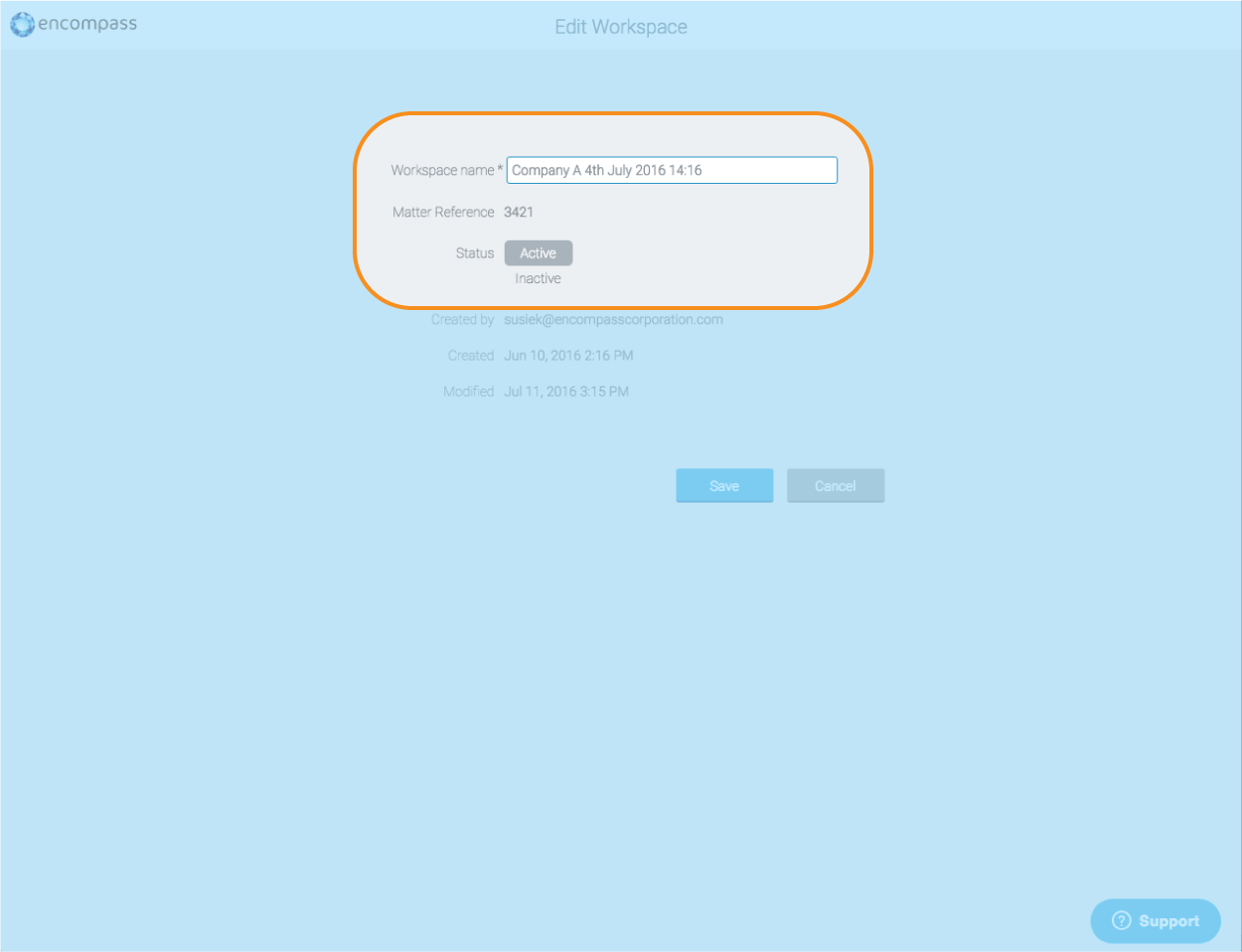 We have also updated the welcome screen to include a log out button.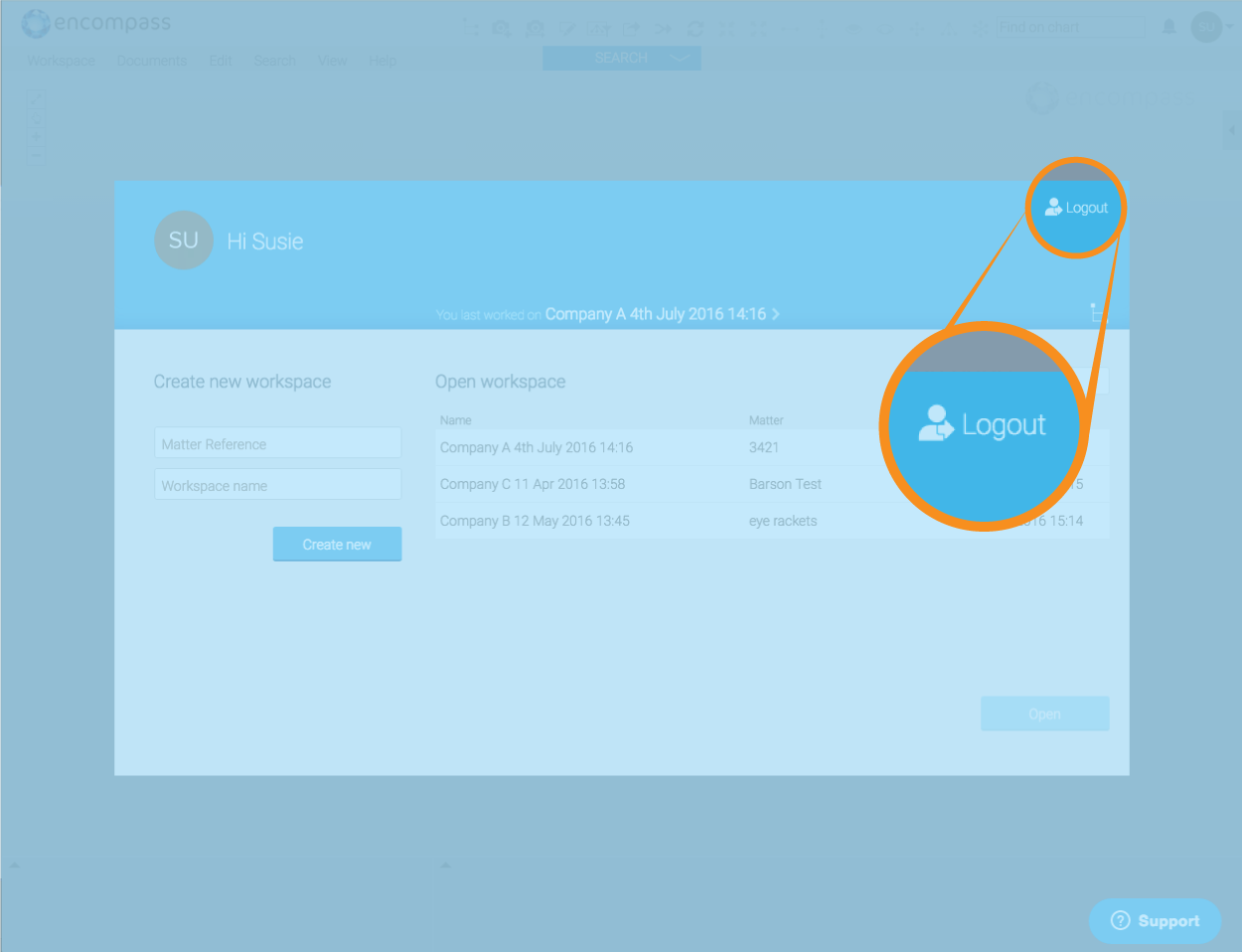 ABOUT ENCOMPASS
Founded in 2011 by entrepreneurs Roger Carson and Wayne Johnson, and operating from the UK, Encompass Corporation is the creator of unique, innovative KYC software for banking, finance, legal and accountancy that enable better, faster commercial decisions. The company is driven by the belief that the best decisions are made when people understand the full picture.
Want to turn regulation compliance
in to a competitive advantage?
Contact us today to arrange your personalised demonstration of Encompass. Discover how our KYC automation software can help your business accelerate onboarding and give you peace of mind that you are regulator ready.