This month we are releasing a capability that we believe will soon be viewed as a critical tool for insolvency professionals working in legal and accounting practices.
Time Filters
Understanding the history of a matter is fundamental to insolvency work. Professionals need to understand the relevance of time to their investigations. For example, if a company sold an asset seemingly central to the success of their operations in June 2013 and subsequently enter a downward spiral from which they appear unable to escape, a professional investigating the matter would want to know who were the directors at the time of the decision.
Our new time filters provide a simple way to understand the history of a case. Filters can be applied to the network chart by setting a time window and choosing the point in time to apply a filter. This result is a view of the matter, as it existed at your chosen time from the past.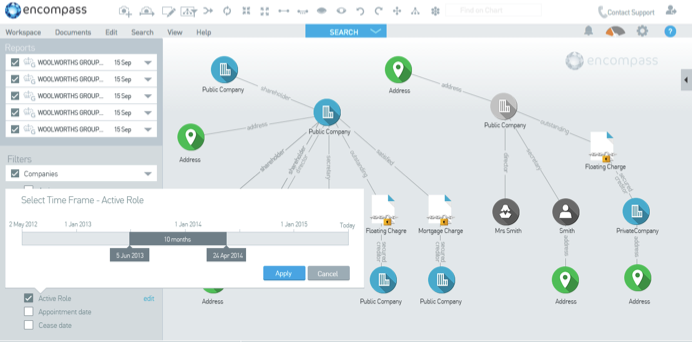 Using time filters with snap shots provides a visual record of changes over time that will prove invaluable to replay with clarity for colleagues and peers a series of events salient to the outcome of a case.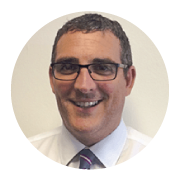 James Pearson is a Product Specialist at Encompass Corporation. With over a decade of experience in restructuring and insolvency software solutions, James assists Encompass clients in improving processes and getting the best value and results using automation and visualisation.