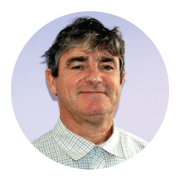 As a product marketing professional, Mike Kearney specialises in technologies that deliver business innovation by managing, analysing and presenting information. Mike's career spans working in Australia, Europe and USA with experience in financial services, telecommunications, energy, pharmaceuticals, electronics and the public sector, and with vendors including Netezza, Oracle, Vignette, BMC Software, and IBM.
About Encompass Corporation
Founded in 2011 by entrepreneurs Roger Carson and Wayne Johnson, and operating from the UK, Encompass Corporation is the creator of a unique and innovative family of visual products that enable better, faster commercial decisions. The company is driven by the belief that the best decisions are made when people understand the full picture.
Working on an interesting matter or case?
Simply give us the name of the company, person or property you'd like to visualise and we'll search it for you in Encompass!