On Tuesday 16th May 2017 we attended the City & Financial Conference, RegTech: A Practical Guide to Harnessing the Benefits for the Compliance Function.
It's always pleasing to attend such well attended and relevant events, and City & Financial Global's RegTech conference was certainly one of those. With a hatful of attendees and over twenty speakers covering everything from the regulatory framework, RegTech procurement, data, AML and risk management, it was a really fascinating day.
Throughout the event an array of speakers focussed on the adoption of RegTech within banking and finance, how banks are working with new technology companies to harness the power of automation, and the benefits of using technology within the compliance function.
Looking around the room, this upsurge in regulatory technologies is very apparent, with many technologists, consultants and start-up companies present, eager to learn about how banks are utilising RegTech. By far the most popular space for RegTech companies is within AML & KYC, this simply put, is because of how costly compliance can be.
Impact
The focus on utilising RegTech solutions within the compliance functions has provoked my thinking on how it will impact the market over the coming months and years.
The first point to make is that RegTech solutions aren't just a solution for compliance teams anymore. The new regulations coming into UK law through MLR 2017 mean CDD and Customer Onboarding will need to be much more thorough, using a unique risk based approach for each case.
As my colleagues have covered elsewhere, MLR 2017 will involve a step change in thinking for regulated firms who onboard new customers. With new changes in the way that PEPs, sanctions and adverse media are monitored – and the monitoring of the risk level of these customers – firms need to be more considered in their onboarding process.
This is where technology such as RegTech comes into its own, automating the process, generating an audit trail, removing the risk of manual error and ensuring that the same process is executed for every customer.
Business Solutions
RegTech should be seen as a solution for the business, not just for the compliance function, as the new regulations are going to stunt new business development by slowing down the onboarding process. With competition for new customers at a premium, it is an imperative for those in the financial services sector to ensure that the onboarding process is as streamlined and offers the best possible customer experience. Customers receiving a sub-par experience, including being contacted on multiple occasions for documentation, or waiting potentially months to be approved, are likely to explore other options. With RegTech solutions in place, the need for a multitude of touchpoints with the customer are removed and time required for the onboarding process can be substantially reduced.
From Challenge to Opportunity
Ultimately, what this comes down to, and as the title of this piece suggests, there is a shorter lead time to billing customers for services and products and more opportunity to attract new customers. What RegTech therefore provides, is the opportunity to turn potentially challenging legislation such as MLR 17, into an opportunity to drive further revenue and profit.
Closing Thoughts
What I have learned from this seminar is that there are still more opportunities that we can gain from the use of new technologies such as RegTech. With forward strides being taken in AI, automation, distributed ledger technology and elsewhere, RegTech will continue to play a pivotal role within the compliance function. Perhaps even more importantly, where challenges are placed in our way, RegTech can offer solutions that not only solve the initial problem, but also turn the problem into an opportunity to gain a competitive edge.
This is just the beginning for RegTech.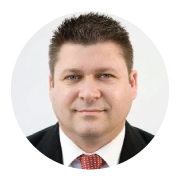 ABOUT STEPHEN MANLY
HEAD OF SALES, FINANCIAL SERVICES
Stephen has 22 years in sales, spanning a number of industries and work across the UK, Germany, France, Benelux, Austria, CEE, Russia, Middle East & Africa. He heads up sales of Encompass Confirm to the Financial services sector, and is passionate about solving the burning issue of AML regulatory compliance through the use of all available data and intelligence
You can connect with Stephen on LinkedIn.
WHITEPAPER
TRANSFORMING KNOW YOUR CUSTOMER OPERATIONS
Our latest whitepaper investigates the business process of KYC to suggest that identifying activities that are candidates for digitisation and automation offers a way forward for financial services and other firms looking to improve outcomes for all involved in KYC processing.