As featured in the The Summit Law LLP Blog
Encompass Corporation recently commissioned a survey to research the views from the UK's leading Insolvency Practitioners on the changes that took place to the Legal Aid, Sentencing and Punishment of Offenders Act (LASPO) in April 2016. Jeremy Boyle, Summit Law LLP, recaps the results below: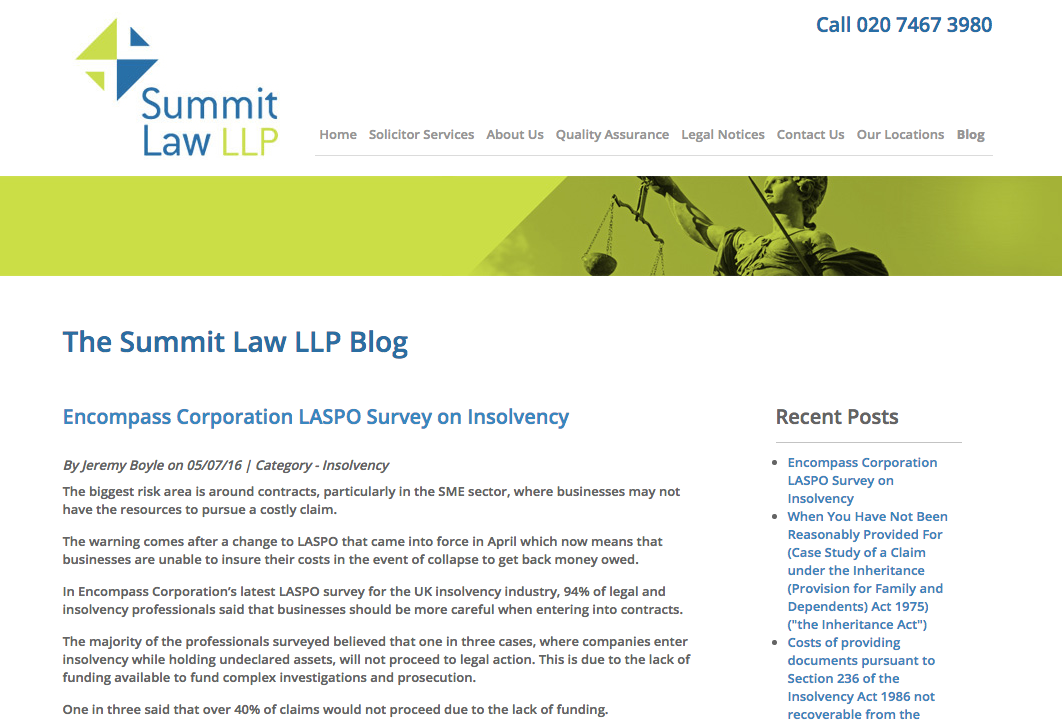 Read the full article on Summit Law LLP
about encompass
Founded in 2011 by entrepreneurs Roger Carson and Wayne Johnson, and operating from the UK, encompass is the creator of unique, innovative Know Your Customer (KYC) software for banking, finance, legal and accountancy that enable better, faster commercial decisions. The company is driven by the belief that the best decisions are made when people understand the full picture.
want to turn regulatory compliance
in to a competitive advantage?
Contact us today to arrange your personalised consultation of encompass. Discover how our KYC automation software can help your business accelerate onboarding and give you peace of mind that you are regulator ready.