In the spotlight – Abi Smith, Marketing Alliances & Events Manager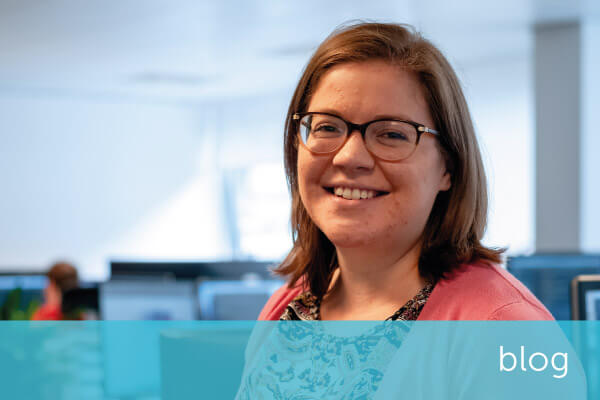 In the spotlight – Abi Smith, Marketing Alliances & Events Manager
In the time she has been with Encompass, Abi Smith has not only watched the company grow in size and stature, but she has also developed in her own career, establishing herself as a vital member of both the marketing team and the business overall.
Joining from DeafBlind Scotland, where she worked across marketing and fundraising, Abi's first role at Encompass centerd around coordinating events and partnerships. Now, three years later, as Marketing Alliances and Events Manager, she also drives campaigns and sponsorships.
Abi explains why deciding to take a role at Encompass signalled a "fresh start", how her responsibilities have evolved and what she enjoys about working in an environment where everyone feels part of "one big family".
what led to you joining Encompass?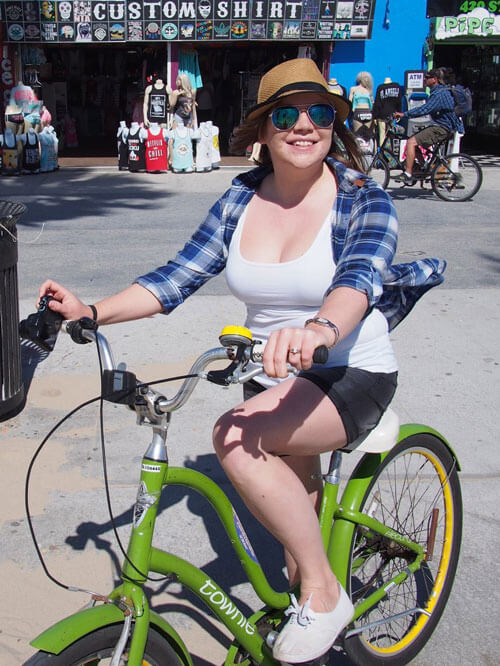 I was working in the third sector, for various charities, in Glasgow and Scotland, and decided that I wanted a change. I was looking for something more on the corporate side and came across Encompass, and I thought that the role sounded interesting.
what appealed to you about becoming part of the team?
The fact that, at the time, it was a small, start-up business that had the scope to expand. I also knew there was the opportunity for me to grow with it, which was something that appealed to me because, coming from the sector I was in, it felt like I was starting afresh in the industry.
please explain your role…
It has changed over time. I look after the marketing campaigns and events, that includes things like webinars, any external sponsorships or conferences and seminars that we run, as well as also our customer-facing online campaigns. I started off just managing our events and it evolved from that to take on extra responsibility within the team.
what are the main rewards/challenges it brings?
The product and the company itself is constantly evolving and improving. Things can change quickly, which means that keeping up with that, in terms of our messaging and what we're saying, can be a challenge but I think we're in a good place now. We have a really good product and a great market fit.
When it comes to the rewards of the job, the main thing for me is feeling like you know everyone in the company and it being like one big family.
You know the person you sit next to and are able to go to anyone and feel comfortable to ask questions, as well as get answers, which is something you sometimes don't get a bigger organization.
what are the advantages of working for a scale up business as opposed to a big corporate company?
I have always worked for smaller companies, so it really is what I'm used to, but I would say it's a great way to work and the flexibility it gives you is also important.
how would you sum up your experience of working at Encompass?
I came to Encompass so I could get hands-on corporate experience at a start-up and I think both the company and I have grown and learnt a lot in the last three years. There have been lots of changes while I have been here, some good and some not so good, like anywhere, but I've really enjoyed having the opportunity to progress and reach the level that I'm at now within the marketing team.
about encompass
Founded in 2012 by entrepreneurs Roger Carson and Wayne Johnson, and operating from the UK, encompass is the creator of unique, innovative Know Your Customer (KYC) software for banking, finance, legal and accountancy that enable better, faster commercial decisions. The company is driven by the belief that the best decisions are made when people understand the full picture.
want to turn regulatory compliance
in to a competitive advantage?
Contact us today to arrange your personalised consultation of encompass. Discover how our KYC automation software can help your business accelerate onboarding and give you peace of mind that you are regulator ready.
You also might be interested in