in the spotlight – Charles-André Duport, Business Development Director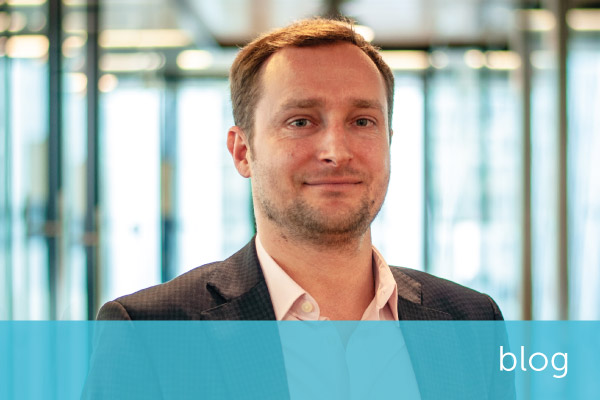 in the spotlight – Charles-André Duport, Business Development Director
As Business Development Director – Global Accounts, Charles-André Duport has a unique role to play in the success of Encompass.
Focusing on promoting and selling the product to tier one banks in and around France, he uses his knowledge of the market, coupled with his practical experience in financial services and software, to ensure the business makes moves in his remit.
Spearheading Encompass' efforts in France from a sales perspective undoubtedly brings challenges, but it also provides Charles-André with a degree of freedom and the opportunity to hone his expertise, as he explains…
what led to you joining Encompass?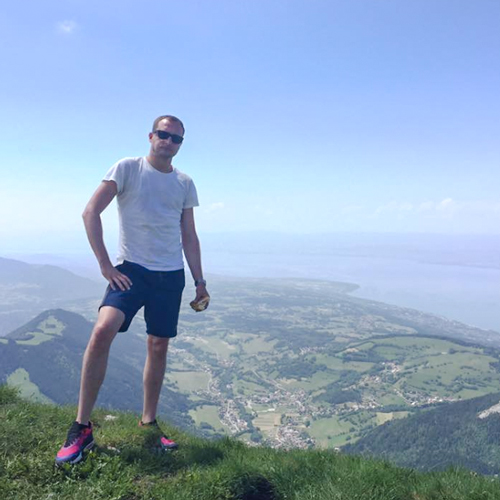 My background is in software – data, analytics, decision-making, machine learning and AI – and that's what I'm interested in. Prior to joining Encompass, I was working in the finance industry and focused on selling software, CRM and the use of analytics, as well as illustrating how you can manage and use data to make decisions
That's the future. Everything is digitized and being involved in this way was, I knew, a great opportunity. Before I made the decision to become part of the Encompass team, I checked out the website to find out more about the company and thought it was slick and could see the benefits of the product in a simple and effective way – that got my attention.
what appealed to you about becoming part of the company?
I was interested in the benefits of working for a small company, in terms of the opportunities for development and responsibility it would bring.
As the first person to open the French market for Encompass, I knew I would face rewarding challenges. I was interested in being on my own and developing myself while selling the product to French banks.
Everyone is looking for ways of improving efficiency and there is a strong message around KYC/AML, particularly when it comes to automating human tasks, so in a way it's been easy to make connections and further the business and interest in our product. The difficult part can be building trust and emphasizing that we, as a smaller company, can deliver what larger organizations can, but that's why the relationships I make are important.
please explain what your role involves…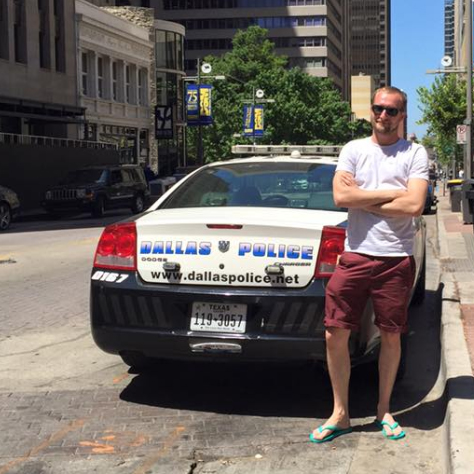 As a salesperson, it's about connecting with people, while presenting and promoting our solution across platforms, including via email, telephone conversations, meetings, events and social media.
However, I would say much of my job comes before that – I am focused on building strategy that helps me to understand goals, and where I will find the people who will be interested in what I'm selling. Once that strategy is built, I need to put it in place and execute the tasks around gaining trust in the product and furthering relationships.
what are the main rewards it brings?
I hope, being seen as a good worker and recognised for what I'm doing, the knowledge I bring to the team and the value I bring to my clients.
what are the advantages of working for a scale up business as opposed to a big corporate company?
At Encompass, you work on your own initiative, choosing your own strategy, going after the accounts you want and building the team you bring in front of them. Of course, we are set specific territory, but once that's done it's your own work. You have a lot of diversity in your job – from having involvement with marketing to consulting and engineering to sales – you do a lot of things. I get to travel a lot and experience a lot, such as taking in events. In a bigger business you may have less of an opportunity to do these things.
how would you sum up your experience at Encompass so far?
Fun – the people in the team are really cool and very smart. It's also very exciting – we are building the company and where to go with our strategy. There are a lot of challenges and hard work but it's fun and you learn a lot.
Encompass' intelligent process automation conducts live document and data collection, analysis and integration from public and premium sources to bring transparency to complex corporate structures and ultimate beneficial ownership, delivering the most accurate and complete KYC on demand.
[hubspot type=cta portal=6032599 id=9abe717a-73f6-4270-a7d2-82bcbb4211a5]
You also might be interested in