In the spotlight: Sally Lewis and Will Dale, Sales
During this time, the process of starting a new job can seem very different to the kind that we all know.
With teams working apart – physically at least – you're more likely to get to know your new colleagues via video conferencing than over a conversation during a lunch break. Being away from the office also means how you learn about the ways of your company will probably be different, too.
But, what can help you feel more at ease and ensure you're getting the most out of those all-important first few weeks and months? We asked Will Dale and Sally Lewis, who recently joined our General Markets Sales team, to reflect on the start of their journeys with Encompass; what brought them to their roles, how they've settled in, and their advice for remote working. 
What led to you joining Encompass?
W: My head was turned by the opportunity and story at Encompass. It was the chance to move into SaaS but also to join a business that was positioned to capitalise on one of the fastest growing tech-enabled sectors, RegTech. Having spoken to Max [Worrall, Sales Manager], I knew he was creating a team to approach new sectors, which sounded like an exciting project to be a part of.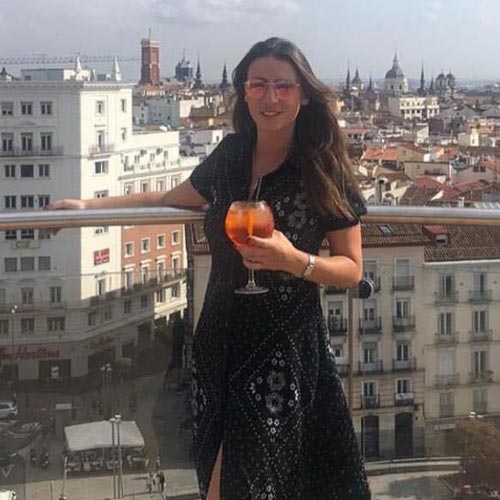 S: Coming from a SaaS background, I was looking for a role in a fast-paced environment in a growing industry and RegTech ticked a lot of those boxes for me. I really enjoy the educational side of sales and introducing people to new, smarter ways of working using innovative technology.
However, the most important thing for me was company culture, and I wanted to work with experienced, proven management and an energetic sales team to enable me to continue to develop my own skill set. Encompass aligned with what I was looking for as an innovative, people-centric company.
What does your role involve?
W: My role is within the General Markets new business team. I focus on growing our client base within some of our key verticals, including segments of the banking industry and insurance. The main aim being to educate and ultimately partner with firms who are looking to explore the value and efficiency that automation can bring to their KYC process.
S: I work in the General Markets team, with a focus on FX and payments. Ultimately, my main goal is to partner with new businesses, helping companies automate their onboarding and KYC process.
What was about the role and company that attracted you to Encompass?
W: I was impressed by the current client base, as well as the potential growth into new markets and industries in which penetration was at an earlier stage.
Having met Max, Ed [Lloyd, EVP, Global Sales] and Alex [Street, Business Development Manager] during the interview process I was impressed by their previous experience but also their future plans. They were all established within the business and it was refreshing to hear genuine belief in the intrinsic value the platform offered to our clients. Max took me through the sales process and training schedule which combined together convinced me that Encompass was a great move for my career.
It also came across during my meetings that the culture at Encompass was also exactly what I was looking for. The team was newly created from a range of backgrounds, but a similar age who all could offer different experiences to learn from.
S: I got the impression during the interview process that having Max as a direct manager would ensure I would be given the help and support needed to be successful in the role. Also, the more I understood about the sales methodology and how much value the platform can add to a business, the more excited I was to become part of it.
I really liked that I was joining a relatively young team who were also on a learning curve as we're all in the same boat and can learn from and help each other. From the very beginning I was made to feel really valued and welcome and this has continued to be the case, even while working from home.
Given current circumstances, you've been working remotely so far – how has this been?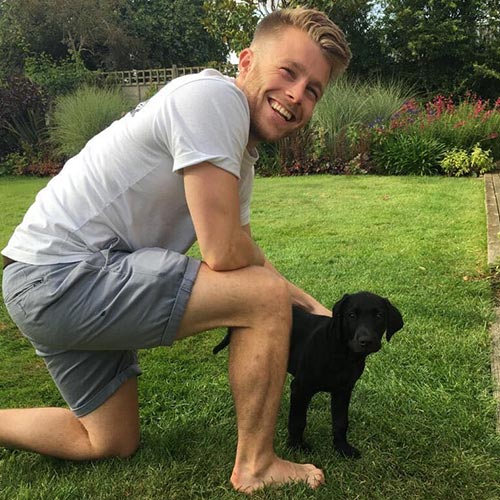 W: One week prior to lockdown, I managed to squeeze a few drinks in with some of the team, which was a great icebreaker. Encompass made the transition very easy, sending all the required equipment to my home so I could I set-up-shop in the front room, with regular visits from my home office dog Ted. I can safely say I haven't missed the hour-long commute wedged into someone else's armpit but I cannot wait to get back into the office to meet the rest of Encompass… and I would also like to thank my parents for putting up with me for 8 weeks.
S: I'm really grateful that I have felt supported by the company at a time when this has been essential in helping manage any anxieties about uncertainties because of COVID-19. In the first few weeks, intro meetings were set up with colleagues across different teams so I've always felt that I have multiple people to go to if I need help on something or have any questions.
Everyone has been really welcoming and genuinely willing to take time out to help, which I think has made all the difference when keeping motivated while working from home, it can be difficult not to have your team around you to celebrate the wins with but then a plus side is not having to spend mornings on the northern line. Attitude can be a huge factor in achieving success in sales and I've really tried to keep positive, as cliche as it sounds!
careers
Join the Encompass team!
There's never been a better time to join our team. Check out our latest vacancies in Engineering, Business Development, Product and more.
Have there been challenges that you didn't expect?
W: The only challenge I hadn't anticipated was how important learning via osmosis is on a sales floor. Having been at my last firm for three years, I had underestimated how much you learn from hearing your teammates on the phone and overhearing conversations between teams. I have all that to look forward to when we eventually get back into the office.
S: I've found it relatively easy to settle into working from home. I appreciate that I'm probably quite lucky in that I don't have too many distractions – except terrible wifi. I do miss the buzz of an office and am looking forward to going back, meeting people face to face and not communicating via screens all day. Obviously it's a challenging time for anyone in a new business role such as myself, however, I think we've all adapted as a team to a new way of working, especially when it comes to prospecting and outreach.
What has helped you settle in while not being able to meet colleagues in person?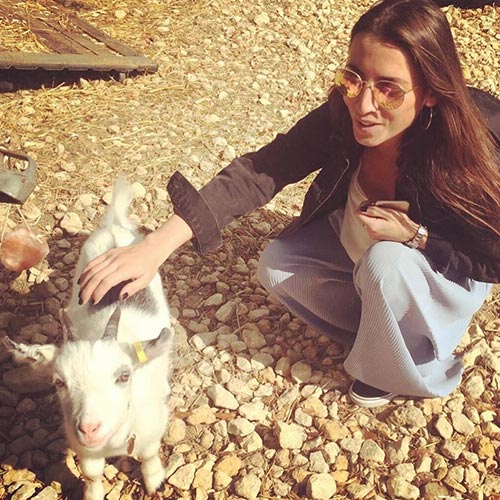 W: It was clear from the start that Max wanted all the team to catch up with "cameras on" at least once a day, which contributed to my involvement, in addition to an extensive list of introductions pre-booked into my diary. The time that would have normally been spent in the local pub has temporarily been replaced by a weekly quiz, which though enjoyable has not been as successful as I would have liked so far – there's always next week!
S: Before starting, a cancelled holiday meant I had a couple of weeks to work out what my objectives would be for my first few months at the company. I prepared as much as I could by reading up on the case studies and the industry and that helped the transition for me. In the lead up to my start date Max kept me updated with what was happening so I was engaged and ready to start at home.
I managed to meet a few people towards the end of my interview process, which I'm really glad I had the chance to do. Daily video calls with the team have been useful in ensuring I don't feel too isolated and there's also constant communication through Slack and WhatsApp, which I think has helped to build a sense of community.
What advice would you give to people starting a new job at this time?
W: In the first two weeks, I had so much training and so much information to absorb, I compartmentalised it into 'buckets' and, at the end of both weeks I read back through all the notes within the 'buckets' to make sure the majority of the information stuck. This stopped all of the weeks blending together.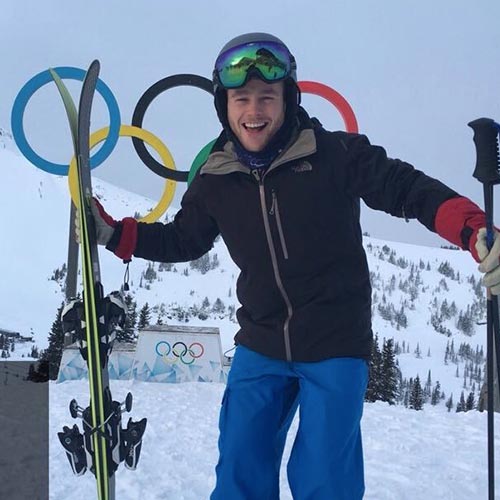 I now create my own lists to tick off, to help me learn. I also try to catch up with the various teams across the business on a daily basis, for my internal networking as well as to tap into the industry/product expertise across Encompass.
Starting a job remotely, I think it's important to build a structure and stick to it, with regular breaks to keep your mind focused and clear. Always make sure you have 1-1s across the business to embed yourself within the culture and it saves you an awkward first day when we're back in the office.
S: One of the things that has really helped me is planning, to ensure the days and weeks have structure and don't all blend into one. The organisational chart also helped me get to grips with who sits where in the company, there is a lot of information to take in and it really helped me with names and faces. I continue to make an effort to reach out to people and ask them how they are doing and try to build relationships remotely.
It took me a while to learn how to manage my time and how to switch off – I have found setting up a workspace that you can then leave in the evenings and at weekends really helps but I know this might not be a viable option for everyone.
Starting any job brings different experiences and, despite the current situation, mine has been a positive one, thanks to my new colleagues.
Encompass' intelligent process automation conducts live document and data collection, analysis and integration from public and premium sources to bring transparency to complex corporate structures and ultimate beneficial ownership, delivering the most accurate and complete KYC on demand.