What led to you joining Encompass?
W: My head was turned by the opportunity and story at Encompass. It was the chance to move into SaaS but also to join a business that was positioned to capitalise on one of the fastest growing tech-enabled sectors, RegTech. Having spoken to Max [Worrall, Sales Manager], I knew he was creating a team to approach new sectors, which sounded like an exciting project to be a part of.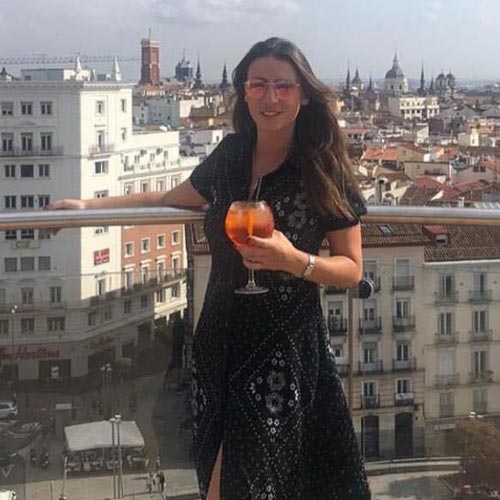 S: Coming from a SaaS background, I was looking for a role in a fast-paced environment in a growing industry and RegTech ticked a lot of those boxes for me. I really enjoy the educational side of sales and introducing people to new, smarter ways of working using innovative technology.
However, the most important thing for me was company culture, and I wanted to work with experienced, proven management and an energetic sales team to enable me to continue to develop my own skill set. Encompass aligned with what I was looking for as an innovative, people-centric company.
What does your role involve?
W: My role is within the General Markets new business team. I focus on growing our client base within some of our key verticals, including segments of the banking industry and insurance. The main aim being to educate and ultimately partner with firms who are looking to explore the value and efficiency that automation can bring to their KYC process.
S: I work in the General Markets team, with a focus on FX and payments. Ultimately, my main goal is to partner with new businesses, helping companies automate their onboarding and KYC process.
What was about the role and company that attracted you to Encompass?
W: I was impressed by the current client base, as well as the potential growth into new markets and industries in which penetration was at an earlier stage.
Having met Max, Ed [Lloyd, EVP, Global Sales] and Alex [Street, Business Development Manager] during the interview process I was impressed by their previous experience but also their future plans. They were all established within the business and it was refreshing to hear genuine belief in the intrinsic value the platform offered to our clients. Max took me through the sales process and training schedule which combined together convinced me that Encompass was a great move for my career.
It also came across during my meetings that the culture at Encompass was also exactly what I was looking for. The team was newly created from a range of backgrounds, but a similar age who all could offer different experiences to learn from.
S: I got the impression during the interview process that having Max as a direct manager would ensure I would be given the help and support needed to be successful in the role. Also, the more I understood about the sales methodology and how much value the platform can add to a business, the more excited I was to become part of it.
I really liked that I was joining a relatively young team who were also on a learning curve as we're all in the same boat and can learn from and help each other. From the very beginning I was made to feel really valued and welcome and this has continued to be the case, even while working from home.
Given current circumstances, you've been working remotely so far – how has this been?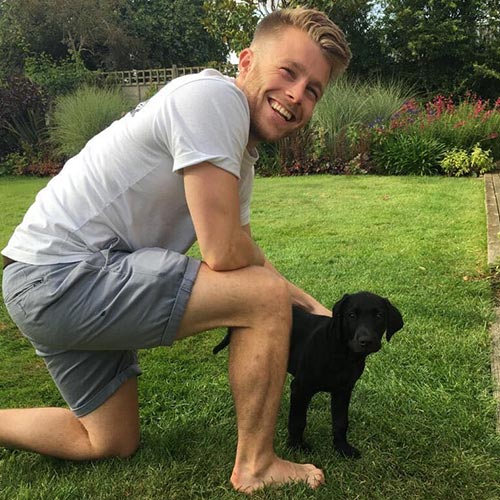 W: One week prior to lockdown, I managed to squeeze a few drinks in with some of the team, which was a great icebreaker. Encompass made the transition very easy, sending all the required equipment to my home so I could I set-up-shop in the front room, with regular visits from my home office dog Ted. I can safely say I haven't missed the hour-long commute wedged into someone else's armpit but I cannot wait to get back into the office to meet the rest of Encompass… and I would also like to thank my parents for putting up with me for 8 weeks.
S: I'm really grateful that I have felt supported by the company at a time when this has been essential in helping manage any anxieties about uncertainties because of COVID-19. In the first few weeks, intro meetings were set up with colleagues across different teams so I've always felt that I have multiple people to go to if I need help on something or have any questions.
Everyone has been really welcoming and genuinely willing to take time out to help, which I think has made all the difference when keeping motivated while working from home, it can be difficult not to have your team around you to celebrate the wins with but then a plus side is not having to spend mornings on the northern line. Attitude can be a huge factor in achieving success in sales and I've really tried to keep positive, as cliche as it sounds!