Innovate Finance announces 2018 women in fintech powerlist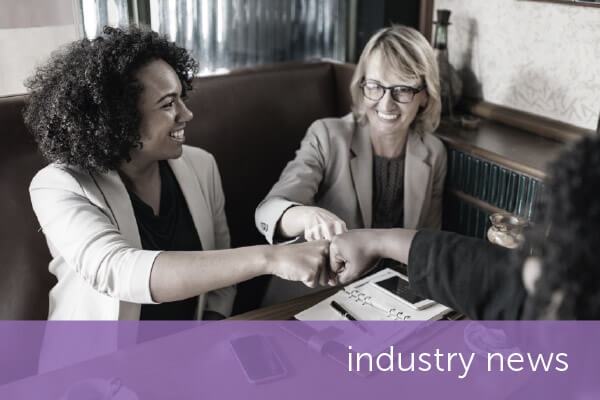 Innovate Finance announces 2018 women in fintech powerlist
Stars of the industry have been recognised as Innovate Finance revealed its 2018 Women in FinTech Powerlist.

Launched in 2015, the list, compiled by the independent industry body for UK Fintech, celebrates the impact of female professionals and their successes.
Growing in stature during the last few years, it now attracts global interest and more applications than ever before.
This year saw an initial 1,200 responses whittled down to the 150 women who have made a real impact over and above their day-to-day role in FinTech.
Seven categories were used to separate those recognised and reflected the growing maturity of the FinTech ecosystem. These were: Senior Leaders, Rising Stars, Technology Professionals, Investors, Policy Makers and Regulatory Experts, Marketers & Communicators and Financial & Professional Services.
A judging panel including influential figures such as Laura Citron, CEO at London & Partners, Ron Kalifa, Executive Board Director at Worldpay, and Julia Streets, Founder and CEO at Streets Consulting, also selected a number of entrants for special recognition within the 'Stand Out 35' section.
This particular element of the Powerlist gives a nod to some of the "outstanding women shaping the future of FinTech," with Borrowell co-founder Eva Wong, Charlotte Wood, the first Head of Innovation at Schroders, and Meri Williams, CTO at bank Monzo, among those mentioned.
Commenting on the Powerlist and the calibre of female talent within the industry, Charlotte Crosswell, CEO of Innovate Finance, said
Innovate Finance is once again proud to release the Women in FinTech Powerlist and I would like to thank everyone who participated in the process.

These fantastic women are making a major impact on the FinTech talent pipeline. This is despite continued under-representation in terms of funding female-led firms. It is vital that the sector doesn't just pay lip service to inclusion and diversity. We must now be geared more towards action and ensuring change actually happens.
The group highlighted in the 2018 Women in FinTech Powerlist include representatives from various FinTech firms and major banking/professional services firms, such as Allen & Overy, Accenture, BBVA, Barclays and many more.
View the full list and more information here.
You also might be interested in