Remembering well
Pauline Woodroffe, Business Development, Restructuring & Insolvency
Life can be funny: you think you understand something inside-out and then out of the blue you learn something new. Everyday I work with Encompass Uncover and until two weeks ago I thought that I'd worked out all the reasons why our customers value it. Then, last week I was chatting with Graham, a partner from a restructuring company when he chided me for underselling Encompass Uncover to him earlier in the year!
Graham regularly meets directors who come to his firm asking for advice on whether and how they should restructure. These meetings are often serial: a tentative enquiry when high-level advice is sought and given, followed by a period of silence terminated by a request for immediate help.
As a busy man, Graham attends many of these meetings and it can be challenging for him to reacquaint himself immediately with the facts of a particular matter when he may have had no contact with the client for months.
Well, it used to be challenging. Now Graham creates a workspace in Encompass Uncover at every first contact with a client. Then, when a case resurfaces, he simply re-opens the workspace and pushes the Refresh Workspace button to learn if any facts of the matter have changed and within minutes he is informed of the facts and ready to advise his client.
Graham insists that for him Encompass Uncover's interactive charts with refresh are the killer app – making it simple for him to reacquaint himself with important facts in real-time as demanded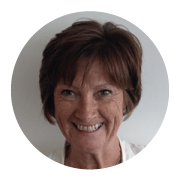 Pauline Woodroffe is a Business Development Consultant at Encompass Corporation. With a passion to learn about businesses, their aspirations and challenges, to see if she can assist them to improve their processes through the use of cutting edge technologies. In particular Pauline specialises in helping firms who are looking to improve productivity, minimise risk and grow. Connect with Pauline on LinkedIn.