Internal and external factors forcing banks to transform their onboarding processes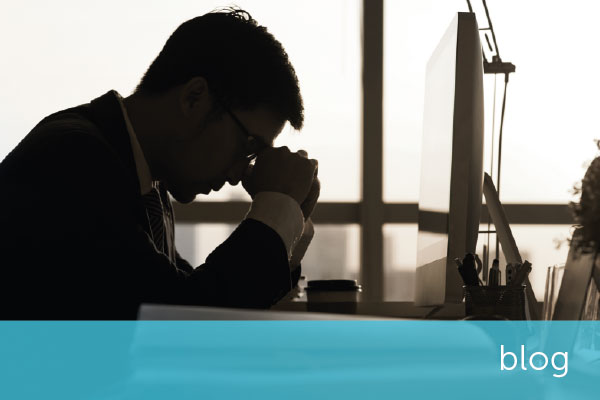 Internal and external factors forcing banks to transform their onboarding processes
Today, there are many competing pressures on banks and financial services firms, including pressure from customers, and aligning potential customers with business strategy.
Enhanced offerings for banks and financial services firms, often through technology provided by FinTech or RegTech providers, has led to an associated rise in expectation levels from customers.
When procuring products or services from a bank, customers now expect a swift response and transparency in all aspects of the relationship.
As a result, banks need to review the sophistication and agility of their onboarding services to meet increased customer demand. At the same time however, there is a recognition that it has become more burdensome to onboard new customers. The rise in customer expectation has risen in tandem with the complexity of compliance regulations, which has added to the pressures falling onto banks.
Integrated customer onboarding
Banks and financial services companies therefore need to integrate customer onboarding into their operations to make the process as smooth as possible.
One method that has been met with success by banks is having the ability to meet the needs of customers and regulatory requirements by automating workflows and managing data throughout the entire customer lifecycle. Automating workflows allows banks and financial services companies to not only increase satisfaction levels of customers, but also to mitigate costs.
Benefits to an integrated workflow
There are myriad benefits to utilizing a streamlined approach.
First and foremost, it allows banks to reduce the time spent on the onboarding process, and thus the time taken before they can start billing new customers. As we've written about elsewhere, manually onboarding a customer can be labour intensive, takes too much time, and can be subject to human error. Automating workflows removes these barriers completely.

Encompass founders, Roger Carson and Wayne Johnson, interviewed by Business Reporter
What we are now seeing is that it is also critical for banks and financial services firms be able to illustrate an audit trail for each customer, should it be requested by a regulator. While this is extremely time consuming, and in most cases impossible to illustrate if done manually, by automating the process, is done automatically.
Cutting down on the number of interactions where a bank requests information from a potential customer is also good customer service, and will enhance reputation. Keeping a customer waiting before they can purchase products or services, is not only expensive for the bank, but will also work to the detriment of their reputation.
The dual pressures of increased expectation from customers allied with more complex regulatory requirements has the result that for banks and financial services companies, it is critical that they make their onboarding processes as sleek and agile as possible. This means doing away with manual onboarding and automating process. The benefits of a visible audit trail, cost-effectiveness, removing human error from the equation, reducing onboarding time and improving reputation and customer success make it imperative that this becomes a key priority for banks in 2017.
External pressure
Pressures on firms include:-
clients have increased expectations on customer service levels
demand swift responses
demand transparency into the relationship they are entering into
firms need to align potential clients against business need, business strategy and service offering
they therefore need to increase the sophistication and agility of their onboarding services
risks are proliferating through enhanced mandates from clients
increasing levels of compliance regulations
Internal pressure
Client onboarding should be simple, refined and innovative. Not only how the KYC process is designed, but also, how is it updated to meet future demand? How do individuals interact with the process?
Businesses can only be well positioned to meet the needs of clients and regulatory requirements by automating workflows and managing data throughout the entire relationship lifecycle. Having an integrated approach will mitigate costs and increase client satisfaction.
Benefits to a streamlined approach
increased revenue while spending less. Using manual checks is labour intensive, and relies heavily on spreadsheets and email and is very time intensive. It lengthens the time to revenue generation and increases the likelihood of lost deals. By automating workflows, they can start billing sooner.
by automating client onboarding, banks can ensure that no steps are missed, or compliance checks fall through the cracks. Automating search results also means there is a clear audit trail should it be required.
in using labour intensive methods for client onboarding, multiple databases are/can be touched and there is increased chance of manual error or omissions. Increasing efficiency and ensuring that errors are not created can only be done through automation. Firms that automate their workflow are in a better position to take on new clients quickly and confidently.
automation leads to enhanced client satisfaction. Automating process leads to improved reputation and higher levels of customer satisfaction. Client onboarding is the first opportunity banks have to make a good impression with potential clients.
What we've illustrated here is that there are a number of different pressures weighing on banks, from internal factors, to external pressures such as customer expectation. Automating workflow is a unique and simple method for resolving these pressures, while offering benefits such as enhanced reputation, increase in revenue, ensuring compliance and utilizing less manual labour.
You also might be interested in