In 2012, Gartner predicted "The Personal Cloud will replace the Personal Computer as the centre of users digital lives by 2014".
On reflection, they were absolutely right – the reality is that the majority of us use some sort of cloud service in our day-to-day lives. Can the same be said for businesses though? And perhaps more importantly, are you confident that the cloud services that you are using, or considering using, are secure enough for businesses to be confident that their data is safe?
With well over 50% of US businesses using some sort of cloud service it is clear that data being stored on the cloud is no longer an issue, plenty of companies have put their faith in the cloud service providers to keep their information safe.
But the question remains – can you trust the cloud for more cost effective management of key data?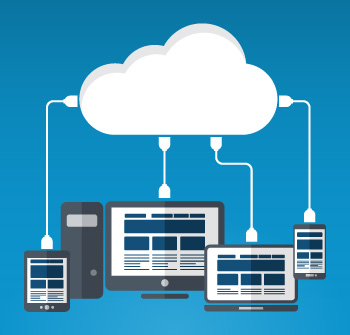 According to Kevin Harris, IT director of Taylor Wessing, the answer is yes. He was clear in his assessment that "the major cloud providers, such as Microsoft and Amazon, rely on trust and transparency to deliver revenues on their multi-billion dollar investments" before adding "they spend significant sums on independent audits to demonstrate compliance."
So why aren most companies still hesitant to move towards taking advantage of cloud services?
Perhaps traditional IT departments within companies are concerned about the implications of such changes, presenting perceived security risks as well as challenging their own positions.
Regardless, David Aird, IT Director of DAC Beachcroft, has advice for those thinking about the change; "Going against the cloud is like swimming against the current. You spend a lot of effort and end up with less for you and your clients."
The fact that many high ranking IT professionals are endorsing cloud cervices should serve as an indicator for the future – the traditional, in-house IT departments may very well become obsolete one day. It appears self-evident that sooner or later most of us, in both our personal and professional lives, will allow the likes of Amazon Web Services to manage our data for us remotely.
In an ever increasingly competitive marketplace, focus will inevitably shift to businesses making themselves as efficient as possible. The pressure to reduce costs while simultaneously increasing productivity will drive decisions to look at solutions that have not always been seen as the norm.
The tide of industry opinion is turning, and with the case only being strengthened by the impending EU-US "Privacy Shield" ratified in July, there can be little debate that cloud services is a safe, viable and cost effective option for storing and managing your company data.
As Mr Aird argues, "Why wouldn't you put your data in the cloud?"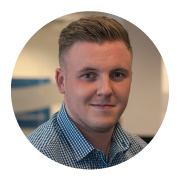 Scott Derrick is a Visual Analytics Specialist at Encompass, and is responsible for showcasing the Encompass Platform to prospective clients. Primarily dealing with the Law and Insolvency Sector, Scott can fully elaborate the intricacies of both our Encompass Uncover and Encompass Verify products whilst fully displaying the value that the software can bring to help your business stay ahead of the curve.
About Encompass Corporation
Founded in 2011 by entrepreneurs Roger Carson and Wayne Johnson, and operating from the UK, Encompass Corporation is the creator of a unique and innovative family of visual products that enable better, faster commercial decisions. The company is driven by the belief that the best decisions are made when people understand the full picture.
Working on an interesting matter or case?
Simply give us the name of the company, person or property you'd like to visualise
and we'll search it for you in Encompass!