key learns from Sibos 2019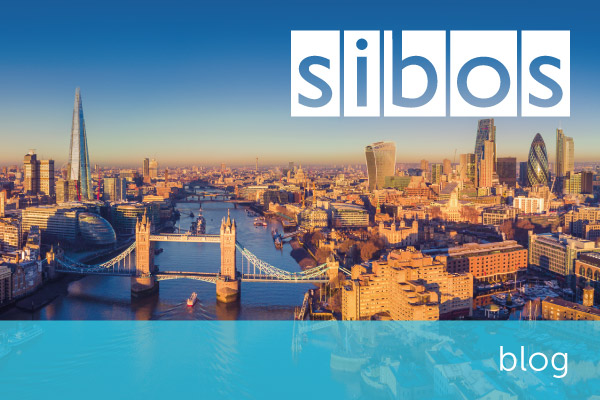 key learns from Sibos 2019
Billed as "the most ambitious Sibos ever", this year marked a first for the event as London's ExCel played host to 8,000 business leaders, decision makers and experts at the annual conference organized by SWIFT for the financial industry.
With access to a programme packed with hundreds of speakers and conference sessions, exhibitors and a number of networking events, professionals gathered from 23-26 September as they heard about the key issues facing those working within the landscape and debated what we can expect in the future.
This year's theme was 'thriving in a hyper-connected world', and focused on the challenges and opportunities that mass digitization and data-driven relationships present for those in financial services.
Exploring this further, presentations and speaker topics spoke to sub-themes including:
enhancing digital ecosystems
leveraging data
keeping ahead of cybersecurity threats
adapting to geopolitical and regulatory priorities
exploring the human element
Encompass' Head of Partnerships, Nick Ford, was among those in attendance. Here, he shares some reflections…
KYC utilities – what signals success?
One of the more interesting and relevant sessions on the programme for me was 'KYC Utilities: What does success look like?,' moderated by Barbara Casu, Director of the Center for Banking Research at Cass Business School at City University of London, and with a panel including Marie-Charlotte Henseval, Head of KYC Compliance Services at SWIFT.
With those involved providing an insight into what they've learned so far about successfully executing KYC and what it takes to make the KYC utility vision a success for banks, the costs and benefits of investing in data collection, standardization and verification were top of the agenda for discussion.
data collection
There was a common thread, which was around standardization and centralization taking away a very administrative burden
It also became clear that data collection is one of the biggest pain points, with there being an increasing need for access to high quality data as close to real time as possible.
Within that, speakers made three overarching points that touched on the importance of the 'adoption of the standard', how it is crucial to build a solution that meets client expectations, and the fact that encouraging transparency helps to build trust, which, in the current climate within which we operate, is crucial.
interoperability
Interoperability was highlighted during the session, and brought up as something that has various benefits for teams.
More specifically, the interoperability offered through APIs is something which was examined, with the fact that it gives compliance officers and their staff the ability to more efficiently manage data being a take away.
What this means, of course, is that, with this efficiency, one of the results is that teams can spend time on the more complex cases, bringing wide-ranging benefits to projects and the wider business.
reflections
Overall, this was a worthwhile event for Encompass to attend, as it provided a platform to hear from so many people within the industry, who gave valuable opinions on issues that we must also consider.
[one_fourth]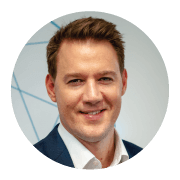 [/one_fourth] [three_fourth_last]
about Nick Ford
VP DISTRIBUTION & ALLIANCES
Nick has over 10 years' business development and sales experience within the financial sector having worked in both start-up and global companies in South Africa and the UK. Nick's experience includes a deep understanding of risk and compliance having most recently worked within Risk Managed Services as a KYC and Client Onboarding consultant. Nick now focuses on global collaboration projects and robotic KYC automation for major financial and professional service firms globally.
Connect with Nick on LinkedIn.
[/three_fourth_last]
about encompass
Founded in 2012 by entrepreneurs Roger Carson and Wayne Johnson, Encompass is the creator of unique, innovative Know Your Customer (KYC) automation software that enables better, faster commercial decisions. The company is driven by the belief that the best decisions are made when people understand the full picture, fast.
want to turn regulatory compliance
in to a competitive advantage?
Contact us today to arrange your personalised consultation of Encompass. Discover how our KYC automation software can help your business accelerate onboarding and give you peace of mind that you are regulator ready.
You also might be interested in