encompass has appointed Amy Bell, of Amy Bell Compliance, as industry advisor to advise on encompass verify, next generation AML and KYC software for legal and accountancy.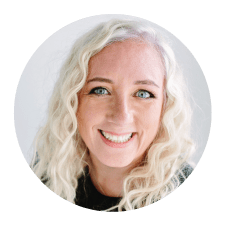 Chair of the Law Society's Money Laundering Task Force, Amy worked for many years as a solicitor before moving into compliance and eventually launching her own firm. A leading figure helping law firms adapt to the changing legal landscape, Amy is also the author of the Law Society's Elearning and Toolkit on the Bribery Act.
Listed by Planet Compliance as one of the UK's most influential RegTech firms, encompass is the creator of KYC automation for major financial and professional service firms globally.
"Amy's practical approach to AML compliance was one of the key reasons we were keen to work with her" commented Wayne Johnson, CEO of encompass. "Her in depth knowledge of the legal industry from advising firms of all sizes combined with her experience working within the Money Laundering Task Force makes her the ideal person to advise us on go to market strategy, customer needs, as well as supporting us in promoting our technology within the UK market."
Amy Bell said: "The latest 2017 regulations require considerably more information, such as broadening the scope of those considered PEPs and making due diligence a more involved process than it was previously. Regulations have moved on to such an extent that law firms are now looking to RegTech solutions, such as encompass verify, to help them keep up."
about encompass
Founded in 2011 by entrepreneurs Roger Carson and Wayne Johnson, and operating from the UK, encompass is the creator of unique, innovative KYC software for banking, finance, legal and accountancy that enable better, faster commercial decisions. The company is driven by the belief that the best decisions are made when people understand the full picture.
want to turn regulation compliance
in to a competitive advantage?
Contact us today to arrange your personalised consultation of encompass confirm.
Discover how our KYC automation software can help your business accelerate onboarding and give you peace of mind that you are regulator ready.