Speaking to The Law Society Gazette, Amy Bell of Amy Bell Compliance, and an industry advisor to encompass, has given her views on how the role of compliance has changed over the last number of years, and how emerging technologies can support compliance professionals.
"Every firm I have helped with AML has two things in common. The first is awareness of how they might be targeted; the second is carrying out due diligence in a time and cost-effective way" says Amy.
Amy explains that speaking to firms on how criminal enterprises are targeting professional service firms, such as law firms is one of the most rewarding aspects of her profession. Ensuring that firms have provisions in place to guard against potential money launderers not only ensures that no criminality takes place, but also satisfies the regulators requirements.
She goes on to explain how innovation in technology can help law firms, with RegTech firms able to remove much of the human involvement out of Know Your Customer (KYC) checks. encompass verify is one such solution on the market.
To read the full interview with Amy Bell, visit The Law Society Gazette website:
Chair, Money Laundering Task Force, Law Society; director, Amy Bell Compliance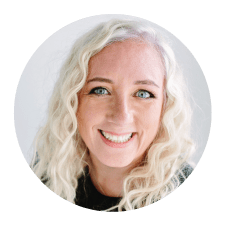 about Amy Bell
INDUSTRY ADVISOR
Amy worked for many years as a solicitor before moving into compliance and eventually launching her own firm. A leading figure helping law firms adapt to the changing legal landscape, Amy is also the author of The Law Society's Elearning and Toolkit on the Bribery Act, and current Chair of their Anti-Money Laundering Task Force.
Amy specialises in AML regulations mainly professional services and runs ABC Consultancy.
Connect with Amy on LinkedIn.
about encompass
Founded in 2011 by entrepreneurs Roger Carson and Wayne Johnson, and operating from the UK, encompass is the creator of unique, innovative KYC software for banking, finance, legal and accountancy that enable better, faster commercial decisions. The company is driven by the belief that the best decisions are made when people understand the full picture.
want to turn regulation compliance
in to a competitive advantage?
Contact us today to arrange your personalised consultation of encompass verify.
Discover how our KYC automation software can help your business accelerate onboarding and give you peace of mind that you are regulator ready.