Make KYC Your Competitive Advantage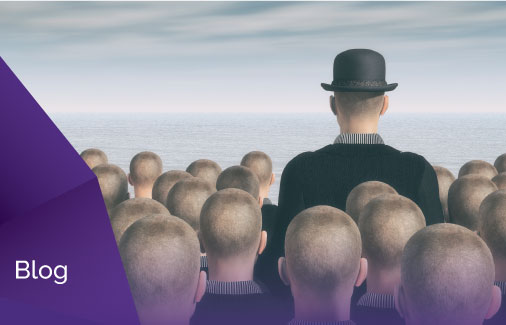 There is a greater scrutiny than ever before on the KYC process undertaken by banks and financial businesses. Due diligence checks when onboarding customers can be notoriously time-consuming. But with developments in technology, could businesses turn this process to their advantage?
In a letter to shareholders, JP Morgan's CEO Jamie Dimon made them aware the company had spent $1.6 Billion to date on their compliance department. The company had already been fined in excess of ten times that investment by regulators for compliance failures, and his intention was to take strong action in order to prevent similar punishment in future. The action taken by Mr Dimon ended up resulting in a total of 13,000 members of staff being hired and tasked with navigating the company through an ever-evolving compliance landscape and ensuring that JP Morgan didn't succumb to such severe fines again.
Generally, that level of spend on KYC Compliance is extremely large, but given the cost of fines imposed on JP Morgan, Mr Dimon is justified in his decision to invest so heavily in their compliance department.
How Have Regulation Changes Affected Policy?
What we have seen over the last five years in particular is a flurry of new legislation drafted, approved and implemented. This has been driven by the Financial Action Task Force (FATF), and delivered through the EU Money Laundering directives, the fourth of which is due to be implemented within the next 12 months.
Brexit or not, AML4 will have a significant impact on banks and financial businesses operating in the UK. One of the key points of the legislation is that companies must undertake more detailed checks on potential customers. The aim is to make it harder for criminal organizations to launder their money, and stop the flow of money funding global terrorist organizations.
While this is welcome, it does create a headache for banks and financial businesses trying to remain profitable in a competitive field. AML4 is obviously the most significant legislation in the pipeline, but it is by no means the only one which will have a significant impact on businesses and their KYC process. Meeting the demands of regulation poses several problems for the companies:
Detailed KYC checks take time

Current compliance processes are prone to human error

Employees need to be consistently upskilled as regulation changes

As it is subject to change, it is difficult to establish process for

Customers are likely to take their business to a competitor

There is more time between initial contact and customer being successfully onboarded
As we have seen in many high profile cases across the globe, and in the example cited by JP Morgan, failure to comply with regulations brings hefty penalties. It can result in
Fines and sanctions from governmental and intergovernmental bodies

Reputational damage

Loss of business

Further spend on personnel/technology
The Rise of RegTech
The financial crisis of 2008 proved the catalyst for the rise of financial technology (FinTech). Initially seen as a curious sideline to the industry, FinTech has evolved from being a threat to the established banks into the future of how these big banks will operate. What began as a trickle has become a flood of funding and investment, leading to an array of new ways of working and engaging customers.
Within the FinTech sphere, we have recently seen the rise of regulatory technology (RegTech), solutions designed specifically to tackle the problems banks face when it comes to meeting the demands of regulation compliance. RegTech is being developed to solve many problems banks and financial businesses face.
Reducing Onboarding Time
The pressure can be telling; the focus on compliance with AML/CTF regulations slows down the onboarding process for banks and financial services businesses, and lengthens the time required before they can begin selling in products and services to new customers. This can be further hindered through the design of bulletproof strategies for client onboarding and the necessary task of upskilling staff when new regulations are introduced.
The increase in time required to take a potential new client through the onboarding process is causing significant issues. In the 2016 Global Know Your Customer Survey report from Thomson Reuters, 30% of those surveyed reported that it takes more than two months to successfully navigate someone through the process, with a further 10% saying it takes double that  time. When this is coupled with the fact that the bank has to make on average eight different interactions with their potential client, it becomes apparent why the entire process can be frustrating for both parties, potentially putting strain on the new relationship from the offset.
RegTech can help solve this.
KYC processes which may have taken months can now be completed by specialised software in a matter of hours. Software offered up by RegTech companies cuts down on the onboarding process from days and weeks to hours and minutes. The time taken between initial contact and the point where banks can begin selling in products and services is greatly reduced, as is the volume of touch points with the customer prior to onboarding being complete.
Removing Risk and Providing an Audit Trail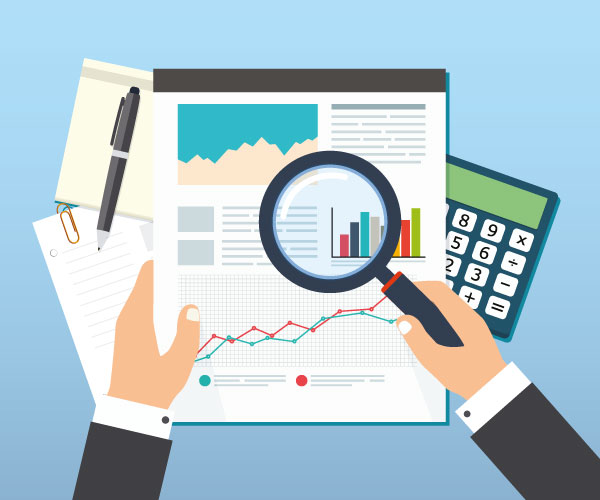 With increased complexity of regulation, banks are frequently amending their policies, and as a result, are having to continually retrain their compliance staff to make sure that they have the necessary knowledge and skills. This has been reported as one of the biggest pain points for bosses at banks worldwide, with Thomson Reuters noting that a lack of appropriately skilled people is the single biggest worry to banks and financial services companies.
RegTech can help solve this.
A major benefit of using the technologies RegTech companies offer is they mitigate the risk of manual error from the equation. Where the same process is repeated many times by an individual, there is the opportunity for steps to be missed, or for manual error to occur. Automated software greatly reduces the chance of human error, and leaves a clear audit trail that can be revisited at any time.
Reducing Costs
In the Thomson Reuters survey, it became clear that costs relating to KYC are rising significantly. As the regulations are becoming more complex, banks are experiencing a negative impact on their businesses.
Average spend for banks worldwide on AML/CTF Compliance sits at around £40 million per year, with the results of the survey showing that some are spending as much as £300 million annually. It is little wonder that with such a high level of investment across the board those in positions of power greatly concerned. They are not only looking for innovative ways to reduce spend, but also make their KYC process more streamlined and ultimately to future proof it against the changing regulatory curve.
RegTech can solve this.
Software from RegTech firms can minimize costs, allowing banks and financial services companies to focus their resources where they are most required.
Final Thoughts
The threat of fines and sanctions is very real for financial services companies. AML/CTF compliance spend across the board has risen to an astronomical level with mixed returns. Embracing RegTech now could very well be the key to your company getting ahead of the game.
Encompass Confirm is one such product that market leading banks and financial services companies are using in their onboarding process. With the ability to search across multiple registers to establish a customer's true identity in a matter of minutes, Encompass Confirm helps banks and finance businesses reduce costs and accelerate onboarding while ensuring consistent and robust policy adherence.
ABOUT ENCOMPASS
Founded in 2011 by entrepreneurs Roger Carson and Wayne Johnson, and operating from the UK, Encompass Corporation is the creator of unique, innovative KYC software for banking, finance, legal and accountancy that enable better, faster commercial decisions. The company is driven by the belief that the best decisions are made when people understand the full picture.
Want to turn regulation compliance in to a competitive advantage?
Contact us today to arrange your personalised demonstration of Encompass. Discover how our KYC automation software can help your business accelerate onboarding and give you peace of mind that you are regulator ready.
You also might be interested in