making connections at the UK fintech mission in Amsterdam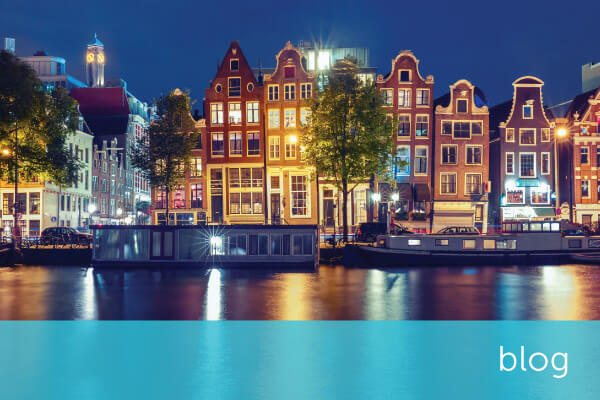 making connections at the UK fintech mission in Amsterdam
encompass

was recently represented at the UK FinTech Mission, organized by the Department for International Trade (DIT), by our Senior Business Development Consultant, Alex Street, and Paul Joseph, Business Development Director.
Paul and Alex joined dozens of attendees in Amsterdam earlier this month at the UK/NL FinTech trade event, which took place in the city's main financial hub, the Zuidas, and included some of the major players in the industry across banks, insurance companies, pension funds, asset managers and venture capital industry sectors.
Here, they give an insight into their key learnings following a packed schedule and share their thoughts after reflecting on a successful two days.
Given the aim of the UK Fintech Mission was to help British fintech companies access or expand their presence in the Dutch market by meeting and engaging with significant local institutions, we knew that our interactions over the coming days would be key.
Being present provided the participating fintech firms with a chance to gauge the relevance of their value propositions to key local financial institutions as they commonly look for leading and future proof technology to overcome significant business and industry challenges.
We were given the opportunity to meet with some of the Dutch industry's most influential organizations, joining fellow vendors in visiting companies including ABN Amro, APG – one of the largest independent pension fund managers in the world – Kempen & Co – a mid-size merchant bank, broker and provider of project finance – KPMG and EY.
In addition to these valuable connections and dialogues, we also pitched to a variety of Dutch corporate clients, each of whom listened intently to our explanation of how encompass helps firms uncover the true identities of their clients, quickly uncovering the UBO's, shareholders with a (aggregate) holding of influence, PEPs, sanctions and related negative media.
There were many learnings which provided food for thought whilst proving invaluable in enabling us to understand the local market in more detail. Key take-away reflections being:
appreciation of UK fintech sector
There is recognition of the value of the UK fintech sector, which is broadly appreciated within the Netherlands. The City of London remains the global hub of finance, and this rich heritage is supported by a number of leading fintech firms, each dedicated to providing client focused solutions to current and future needs.
buy – don't build
While the dominance of the large local banks, which command 84% of the market, is undeniable, this is being challenged by the increasing conversion to digital solutions.
Traditional Dutch financial institutions are now left with the question of whether to build or buy digital solutions to compete with the new entrants to the market, thus improving their competitiveness and client retention.
We learned that, overall, the trend is to acquire digital solutions from fintech firms, preferably through a tried and tested solution, based on software as a service technology, easing implementation and adoption. The benefits of a reduced time to market allows banks to focus on their core business needs, utilizing the latest technologies.
technology is being embraced
There is a real willingness to embrace new technology throughout the Dutch market. The local culture is forward thinking and innovative at heart. Regulatory compliance balanced with available products and services make for a determination of the all important customer experience.
To stay both regulatory compliant and maintain a focus for international finance, a mix of technology and human intelligence is essential.
[one_fourth]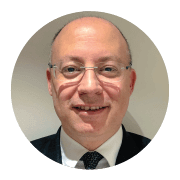 [/one_fourth]
[three_fourth_last]
about Paul Joseph
BUSINESS DEVELOPMENT DIRECTOR
Prior to joining encompass, Paul previously held leading positions within business development teams at Royal Bank of Canada, JP Morgan and Deutsche Bank. Paul worked within the respective Global Transaction Banks with a focus on treasury, securities services and liquidity product lines. As 1LOD Paul became an SME on client oversight and monitoring, advising on KYC, AML and FCC issues both internally and externally.
[/three_fourth_last]
about encompass
Founded in 2012 by entrepreneurs Roger Carson and Wayne Johnson, and operating from the UK, encompass is the creator of unique, innovative Know Your Customer (KYC) software for banking, finance, legal and accountancy that enable better, faster commercial decisions. The company is driven by the belief that the best decisions are made when people understand the full picture.
want to turn regulatory compliance
in to a competitive advantage?
Contact us today to arrange your personalised consultation of encompass. Discover how our KYC automation software can help your business accelerate onboarding and give you peace of mind that you are regulator ready.
You also might be interested in