how Encompass helps to manage the balance between regulatory obligations and fee earner demands
how Encompass helps to manage the balance between regulatory obligations and fee earner demands
The ever-changing landscape of regulatory compliance, with its increasing obligations, creates a challenge for law firms that centres on how they balance thorough Know Your Customer (KYC) checks with meeting fee earner demands to onboard clients efficiently.
In an effort to meet this challenge, many firms have increased headcount within their compliance teams. In some respects, this can be successful in navigating the associated obstacles, but at what cost and what other challenges exist between the two functions?
This is the question that Encompass Business Development Manager Richard Beattie examines, as he looks at how our platform can assist businesses in implementing a fast and effective onboarding process that improves client satisfaction while also ensuring compliance.
the issue
As a result of client demand, legal firms are increasingly focused on technology initiatives that will improve client experience around service delivery.
However, the initial client intake experience can be overlooked as lengthy KYC checks often hamper fee earners' ability to begin work, creating an unwelcome source of frustration early on in a new client engagement. Given the pressure placed on compliance teams by clients and fee earners, demonstrating a compliant and consistent process is challenging, and failing to do so can have a significant impact, leading to regulatory action, fines and reputational damage.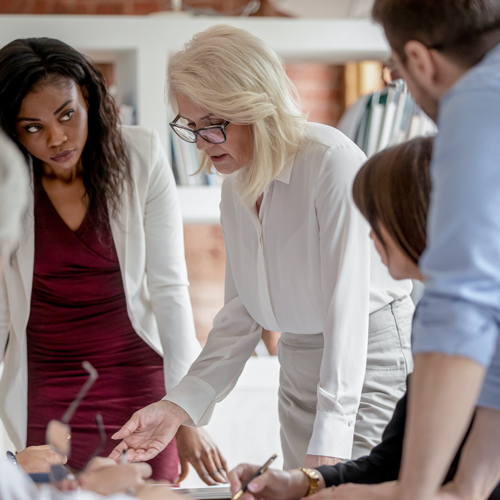 The legal market is exceptionally competitive and ease of onboarding can often be the difference between winning and losing that big client. With an increase in global money laundering regulation, such as the upcoming Fifth Money Laundering Directive (5MLD), firms must negotiate the challenge of meeting the regulatory requirements that are placed upon them while providing clients with a seamless onboarding journey.
With this rise in competition in the sector, it is increasingly important to offer a light touch process from the client's perspective, without reneging on regulatory responsibilities.
In our experience, the time taken to onboard a new client can range from two hours to several days, depending on the complexities of the Ultimate Beneficial Owner (UBO) discovery process.
Understandably fee earners, who have numbers to attain, are keen to begin working and billing a client as soon as possible, meaning every hour lost whilst executing KYC is costly.
The quality of data obtained at the point of onboarding is another common challenge that wedges a divide between the functions, with fee earners typically reluctant to push their client for further information at such an early stage in the relationship.
Similarly, long standing clients may be required to provide further information during remediation, which can be a point of difficulty if a working relationship has already been established for many years.
on demand webinar
Understanding 5MLD
Practical implications and anticipating future regulatory changes
the solution
Using a blend of intelligent process automation, artificial intelligence and business logic, Encompass automates KYC discovery to streamline the client intake process and consequently significantly improve turnaround times.
The Encompass KYC platform automatically accesses all required KYC data sources to dynamically unwrap corporate ownership structures, discover beneficial owners and identify regulatory and adverse media risk efficiently and effectively.
In order to make sure our platform will best deliver for a client, before entering into any new client engagement, we execute a comprehensive process mapping session, during which we are able to attain a detailed insight of a firm's current onboarding process and, typically, identify time savings of 80-90% on UBO discovery and screening by harnessing the power of automation.
Encompass has a market-leading number of data integrations, ensuring we offer our clients the opportunity to access best-in-class business information providers and primary source data via one single interface. This means that the numbers of client interactions can be reduced, or at least significantly better informed when it comes to discovering where data gaps occur.
The average Encompass KYC policy will perform full UBO discovery and PEP, sanctions and adverse news screening in 10 minutes or less.
Our results speak for themselves. The UK operations of a leading international law firm put Encompass' automated KYC discovery capabilities to the test and it was demonstrated that, in the time taken to complete one case using the firm's existing process, Encompass' automated process could complete more than 60.
As a consequence of these capabilities, potential risks can be flagged at the earliest possible point and clients can be onboarded rapidly, vastly improving client experience and also ensuring that regulatory obligations remain at the forefront of processes and firms don't fall foul of non-compliance.
[one_fourth]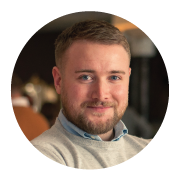 [/one_fourth] [three_fourth_last]
about Richard Beattie
BUSINESS DEVELOPMENT MANAGER
Richard is an experienced member of the Encompass business development and sales team, with specialist knowledge of the role of compliance within professional service firms. He has presented at industry events across the country, including the AIT Technical Meeting, R3 Small Practitioners Group, Future Lawyer Summit, and the LPM Annual Conference.
You can connect with Richard on LinkedIn.
[/three_fourth_last]
about encompass
Founded in 2012 by entrepreneurs Roger Carson and Wayne Johnson, Encompass is the creator of unique, innovative Know Your Customer (KYC) automation software that enables better, faster commercial decisions. The company is driven by the belief that the best decisions are made when people understand the full picture, fast.
want to turn regulatory compliance
in to a competitive advantage?
Contact us today to arrange your personalised consultation of Encompass. Discover how our KYC automation software can help your business accelerate onboarding and give you peace of mind that you are regulator ready.
You also might be interested in