Encompass as you like it!
The Encompass March release offers more enhancements that allow you to determine settings and preferences so that your experience is just how you like it! Our 'settings' functionality continues to grow, including password reset capabilities – so check those out and let us know what you think!
Set your preference for streamlined ordering
Last month we unveiled the new 'Logical Order Flow' to make it even easier to find, purchase and add reports to your workspace. The final step in the flow gives the option to either manually or automatically add the reports to the workspace once they have been retrieved. From March, Encompass shortens the process from search-to-decision by remembering your preference, eliminating the need for this step in future. Simply make your selection and check the 'Don't show this step again' box in the bottom left hand corner and your preference will be saved for all future searches. You can always change your preference in settings!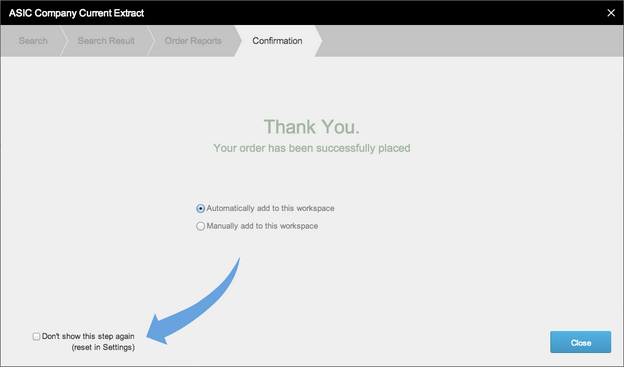 Review and manage your account details – including password
Also included in the settings panel is a new tab providing information on your 'Account Details'. This tab shows which 'Subscription Plan' you are on and also the ability to change your password. At a glance you can see your username, subscription plan and quickly and easily update your Encompass password.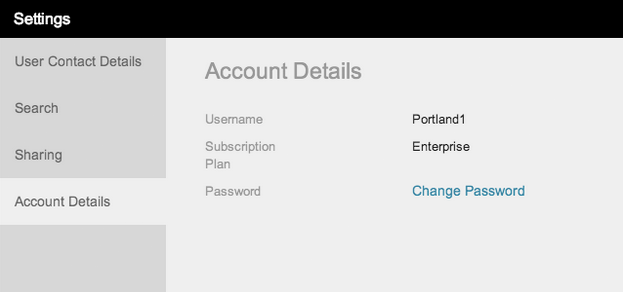 It's a date!
Sometimes it's the little things that make a difference and we've continued to finesse Encompass by simplifying the way dates are presented throughout the application.
Too Many ASIC Company Results?
There are over 2 million business in Australia. Sometimes searching ASIC's registers using company name can return too many results. With new 'ASIC Advanced Filtering' functionality, you can filter by company type or status to narrow your results and find what you need faster. For example, if you know the business is a Deregistered Company and the 'All Names' search is returning too many businesses, simply narrow the filter to include only Deregistered Companies.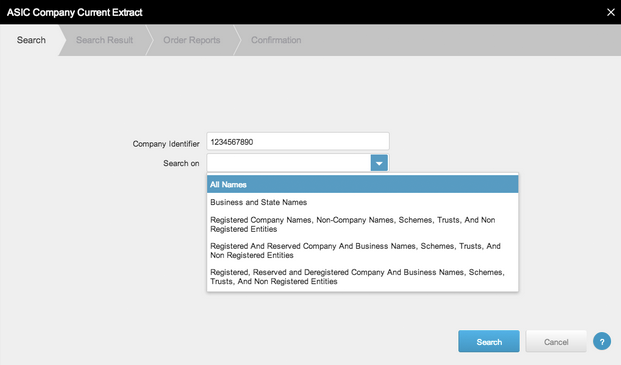 Watch all the new enhancements below or simply log in and get started!