FinTech Profile: Wayne Johnson of encompass
encompass CEO Wayne Johnson was interviewed in FinTech profile on his views on FinTech and RegTech and what the future holds for encompass.
Speaking to FinTech Profile,
encompass

Co-Founder and CEO Wayne Johnson
was asked his views on a range of subjects, from his upbringing and experience in the technology market, to his new venture with
encompass
, what issues we solve and the benefits we bring to clients.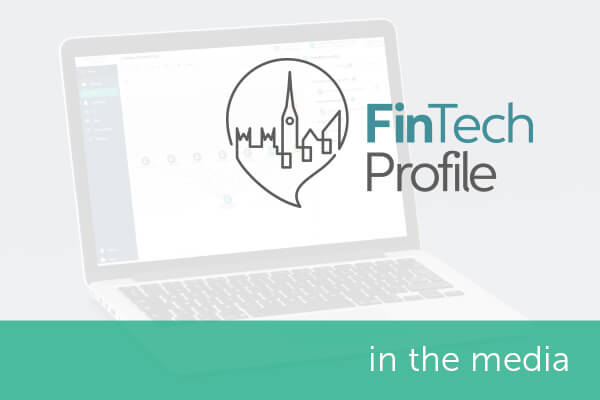 During the interview, Wayne also extrapolates on how encompass came into being. He explains:
"encompass was founded after we were defrauded in a property investment. If we'd had the full picture on the people and companies involved, then this loss would never have happened – and that brought home to us the power of having the right information for the right sources easily accessible. encompass was founded to ensure the same couldn't happen to others."
The changes being implemented at governmental and intergovernmental level require firms across sectors to undertake comprehensive checks on client before they can be successfully onboarded. For this reason, encompass have developed technology to automate Know Your Customer (KYC) policies and ensure adherence to Anti-Money Laundering (AML) and Counter Terrorism Financing (CTF) regulations in financial, legal and accounting businesses.
Find out in the interview where Wayne would utilise a magic wand within the banking/FinTech sector, and his reasons for carrying two phones!
Read the full story below on FinTech Profiles:
Wayne Johnson from Encompass Corporation is here today to answer our questions. Next generation KYC software for banking, finance, legal and accountancy Our questions are in bold. - - - - - Who are you and what's your background? Born and raised in Sydney, Australia, from the outset my fascination has been with the technology ...
about encompass
Founded in 2011 by entrepreneurs Roger Carson and Wayne Johnson, and operating from the UK, encompass is the creator of unique, innovative Know Your Customer (KYC) software for banking, finance, legal and accountancy that enable better, faster commercial decisions. The company is driven by the belief that the best decisions are made when people understand the full picture.
want to turn regulatory compliance
in to a competitive advantage?
Contact us today to arrange your personalised consultation of encompass. Discover how our KYC automation software can help your business accelerate onboarding and give you peace of mind that you are regulator ready.