Perspectives on RegTech: Gain the Advantage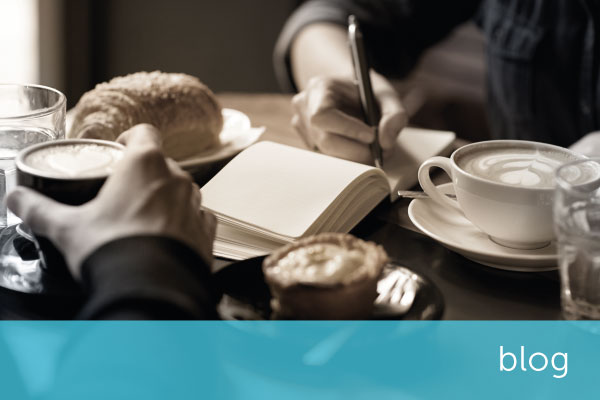 Perspectives on RegTech: Gain the Advantage
It will come as no surprise to anybody reading this that a large portion of my time is vested in attending, and occasionally speaking at industry events.
There has been some really thought provoking and insightful events that I've been to recently, and this week it was a pleasure to be at another fantastic event discussing the role RegTech will play in business…
This week I spoke at a seminar being co-hosted by ourselves and the Australia-UK Chamber of Commerce, on perspectives within the RegTech market.
As an Australian who spends much of my time in London and the UK, it was a pleasure to address the Australia-UK Chamber of Commerce on a subject matter so close to my heart.
As we know, RegTech, "Regulatory technology" and the younger brother to FinTech, has become a dominant player within the financial services sector. With legislation impacting risk and compliance professionals being released at breakneck speed, and becoming stricter with each inclination, RegTech software providers are ideally suited to assisting risk and compliance professionals within the sector.
For the event we were delighted to be in the company of some esteemed speakers for the evening.
To give their perspectives from that of an end user, we were joined by Nicole Sandler and Lisa Walker.
Nicole is VP Resolution & Recovery Planning & FinTech at Barclays, where she is a lawyer in the Global Regulatory Policy team. She focuses on the impact of FinTech-related regulation and initiatives on Barclays in the UK and globally, including advising on various sandbox and regulatory initiatives proposed by regulators such as the FCA, MAS, CFTC and Japanese FSA. Lisa is Head of Compliance at ANZ Bank. ANZ supplies banking and financial services to over 9m customers, employing over half a million people.
Dea Markova and Keith Saxon will further give their opinions on the impact that can be made by RegTech. Dea is the Head of Programmes for Innovate Finance. She leads on strategic ecosystem programmes including Innovate Finance's Industry Sandbox Consultation and member sandboxes, FinTech Growth Forum and adoption of emerging technologies in FinTech. Keith meanwhile, is an Independent Director & Advisor. Keith engages with multiple organizations, advising on business strategy, technology imperatives, FinTech initiatives, and risk management. Keith is also an Innovate Finance Ambassador and is Chairman Financial Services Programme at TechUK.
I was also delighted that Nick Cook from the Financial Conduct Authority was able to join us. At the FCA, Nick is Head of Department: Market Intelligence, Data and Analytics. The FCA is the conduct regulator for 56,000 financial services firms and financial markets in the UK and the prudential regulator for over 24,000 of those firms.
I've spoken to many financial services firms over the course of the last year, and I know from speaking to them that there is a really positive feeling towards the work that the FCA are conducting at the moment. Looking around the globe, I certainly see the FCA as one of the most collaborative and supportive of all the regulators. Their creation of an Innovation Hub and work around the regulatory sandbox has been fantastic, and I look forward to hearing more from Nick on what we can expect within the remainder of 2017.
To give a varying perspective of that of a RegTech innovator, I joined Nicole, Lisa, Dea, Keith and Nick to discuss how I think RegTech can assist the market.
Last week I was at the UK Department of International Trade's first 'RegTech Mission' to New York and I'm excited to see the amazing technology we have at our disposal to combat issues like risk and compliance. As technology progresses, the cost of compliance will be reduced, of that, there is little doubt. Those using RegTech technologies like automation, AI and machine learning have been able to cut costs, for example, using the power of automation to complete client due diligence for AML/CTF compliance during standard onboarding. This is where we see the role for RegTech, to help alleviate some of the burden and bring scalable solutions to compliance issues. Freeing up the time of compliance professionals to work on complex cases and proactively manage risk is a much better use of their skillsets and time, than on repeatable and mundane data aggregation tasks.
It was really insightful to hear what the other panellists had to say on this subject. To get the considerations of those that are using the technology to help their own businesses was highly informative, and hearing directly from the regulator was invaluable. With so much experience, I'm also really excited to gauge the thoughts of Dea and Keith from a subject-matter perspective also.
My thanks go to TechUK for hosting the event, all the speakers for their time and thoughts, and to Innovate Finance for partnering and making the event happen.
[one_fourth]
[/one_fourth]
[three_fourth_last]
about Wayne Johnson
CEO AND CO-FOUNDER
Wayne co-founded encompass in Sydney and took the product to the Australian market in 2012. Since then, as CEO he has led the international expansion of the company, including the UK launch in 2015 and recognition as one of the UK's most influential RegTech firms. Prior to encompass Wayne was co-founder and CEO of Software Associates, until the company's successful exit to a Hong Kong listed Company. Connect with Wayne on LinkedIn.
[/three_fourth_last]
about encompass
Founded in 2011 by entrepreneurs Roger Carson and Wayne Johnson, and operating from the UK, encompass is the creator of unique, innovative Know Your Customer (KYC) software for banking, finance, legal and accountancy that enable better, faster commercial decisions. The company is driven by the belief that the best decisions are made when people understand the full picture.
want to turn regulatory compliance
in to a competitive advantage?
Contact us today to arrange your personalised consultation of encompass. Discover how our KYC automation software can help your business accelerate onboarding and give you peace of mind that you are regulator ready.
You also might be interested in