The pool of industry-leading data sources within Encompass continues to expand with the addition of 192.com's Person and Director record searches.
In the latest update to the Encompass products, Confirm and Verify, we have added 192.com as an information source to be included in your workspaces during client verification checks.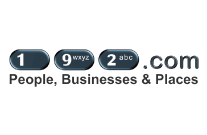 192.com collates information from multiple publicly available sources, including current and past edited electoral rolls, and director information. Through the Person and Director searches, Encompass users can search names and addresses, providing an excellent identity checking tool. When onboarding customers, this will prove invaluable.
To access 192.com reports within Encompass, simply create an account with 192.com, purchase credits, and contact your Customer Success specialist with your log in details. They will embed your credentials within your Encompass account so you can access 192.com the next time you log in.
When using Encompass, 192.com Person and Director searches are accessed in the same way you search for information from sources such as Companies House and Creditsafe. You can begin your search with 192.com, or add to existing workspaces to get a fuller picture of the individuals and companies you are working with.
Product Feature Highlight – Refresh
Sometimes things take longer than expected, and when an old case comes back to life it can feel like you're starting all over again with your commercial searches.
Here at Encompass, we like to make life a little easier for you. That's why with just the click of a button, our 'Refresh' function helps you to automatically highlight any important changes since you last looked at a customer profile. This feature is a great help for:
Annual Renewals of Customer Information
Quickly getting up to speed when long awaited deals come back to life
Monitoring for specific customer events such as the registration of a new charge or a change of director
By clicking on the 'REFRESH WORKSPACE' tab,  your searches are easily re-run, and you receive a 'Refresh History' report which highlights all the key changes to the profile.

To make things even easier, we use a traffic light system within our Chart View to highlight the changes to the customer profile since the original searches were carried out.
RED shows information which is no longer relevant
AMBER shows information which has been amended
GREEN shows brand new information
For example, in the case below we can see that having hit the 'Refresh' button we have been able to instantly uncover a New Director that we may need to identify as part of our due diligence process and an erroneous charge which has been removed from the Companies' House creating a more accurate picture of the company position.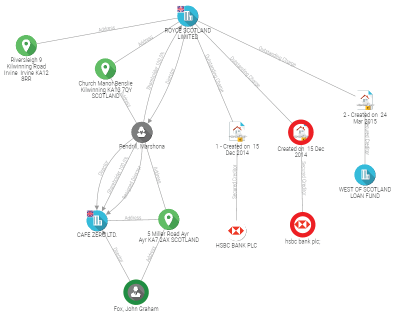 In the below example we can also instantly see a change of trading address for Think Discount LLP highlighted in the chart view: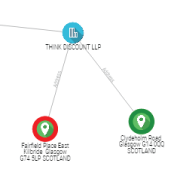 You are able to revalidate information quickly and efficiently, without having to ask your client repeat questions. As Chris Jones, partner at gunnercooke, told us:
"I create a chart displaying my client company and all CCJs issued against it. Then once a week with a single click the software immediately updates my chart with the latest information from the Register – this is made available from the Company Credit report supplied by Creditsafe. Encompass Verify flags automatically any changes since I previously researched my client's CCJ status. Using the product's refresh function provides a good, cost-effective way of staying current with my client's situation."
Find out more by reading our case studies.
December Product Update Webinar
Join Lauren Dunlop, Customer Success Specialist at Encompass, for our December webinar. Lauren will take you through the key highlights for this month's release, introduce what the Customer Success team can do for you, and give a teaser for what's coming in 2017!
Wednesday 15 December; 11am
ABOUT ENCOMPASS
Founded in 2011 by entrepreneurs Roger Carson and Wayne Johnson, and operating from the UK, Encompass Corporation is the creator of unique, innovative KYC software for banking, finance, legal and accountancy that enable better, faster commercial decisions. The company is driven by the belief that the best decisions are made when people understand the full picture.
Want to turn regulation compliance in to a competitive advantage?
Contact us today to arrange your personalised demonstration of Encompass. Discover how our KYC automation software can help your business accelerate onboarding and give you peace of mind that you are regulator ready.