Reduce errors, mitigate risks and reduce time in search with Visual Analytics
With businesses moving towards visual analytics to analyse large volumes of information, the source of this data to make commercial decisions while remaining compliant is crucial. Using multiple sources of data from official registries like Companies House, The Land Registry and other official providers is a step to achieving this.
As many users will know, each Data Provider offers their own unique take on the data which they provide. By this, we mean, most companies offer enhanced information, in addition to the original information that is provided by the registry. With this in mind, it often means that data discrepancies, albeit small, exists between data providers. For this reason, we always recommend using multiple data sources where possible in order to ensure that you get "The full picture fast".
By including multiple data sources in your workspace, you can reduce the risk of conflicting information, as you can verify the data in more ways than one.  In addition to this, you also help to uncover data which could have been missed, if you had only used one source.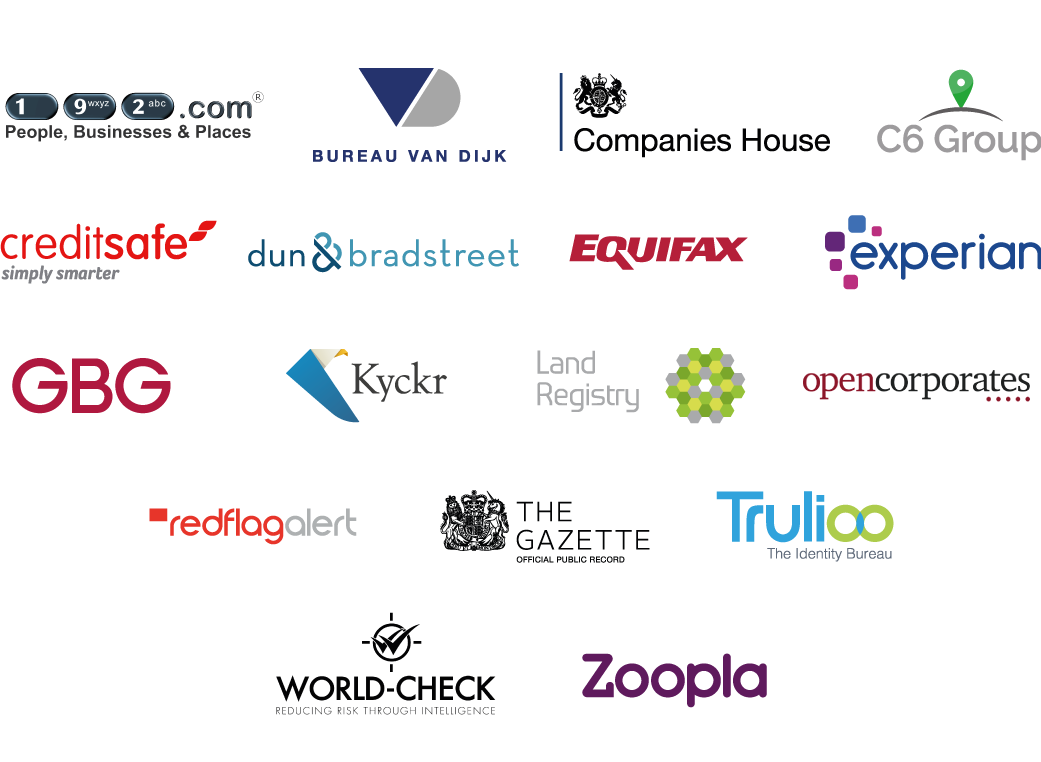 For example;
Obtaining a company report from the registry will show you the company, its address, any officers affiliated to that company and in some cases, outstanding charges against that company.  If you were to run a report by one of our large data vendors on top of this, you can start to pull through subsidiary and parent information, along with company financials and potential shareholder information.  This now means that you have a comprehensive overview of your designated company in one place – your Encompass workspace, and it was all done in a few simple clicks.
It's a well-known fact in business that if you want to reduce errors and mitigate risks, then you need to ensure that you have spoken to all relevant parties and conducted a full review of the situation before making a decision.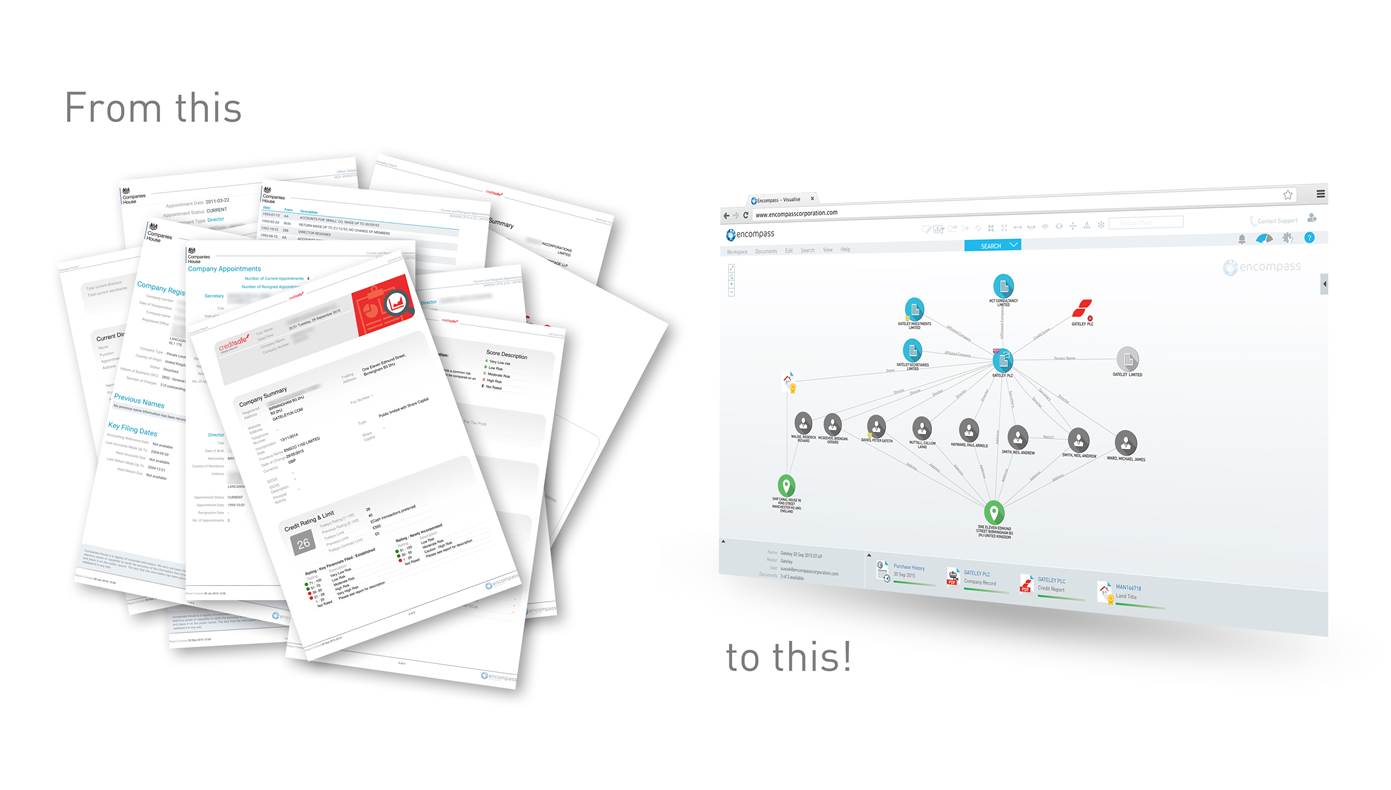 At Encompass we've spent a lot of time ensuring that we can help you with that process when it comes to investigating a company and understanding any risks associated with them.  With your expertise and ours aligned, together we can reduce errors, mitigate risks and reduce time and effort to give you the best Return On Investment you could hope for.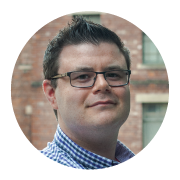 Derek is a Business Analyst at Encompass and is responsible for on-boarding new data providers and products into the Encompass platform. Interacting with everyone across the team, Derek can fully understand the problems that our users face and identify which data products will help solve these. By working closely with the Platform Product Manager Derek ensures that the development road map for 2016 is packed full of new data providers and features that will take the platform to the next level and help our customers to 'get the full picture fast'.
ABOUT ENCOMPASS
Founded in 2011 by entrepreneurs Roger Carson and Wayne Johnson, and operating from the UK, Encompass Corporation is the creator of unique, innovative KYC software for banking, finance, legal and accountancy that enable better, faster commercial decisions. The company is driven by the belief that the best decisions are made when people understand the full picture.
Want to turn regulation compliance in to a competitive advantage?
Contact us today to arrange your personalised demonstration of Encompass. Discover how our KYC automation software can help your business accelerate onboarding and give you peace of mind that you are regulator ready.