RegTech Forum London: Digital Transformation and RegTech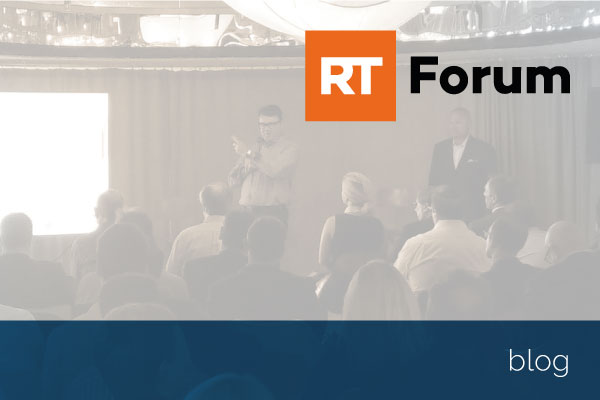 RegTech Forum London: Digital Transformation and RegTech
When we learned of the RegTech Forum earlier this year, we knew it was something Encompass had to be involved with.
The Forum was created by Mike Wilson and Jason Baud as a community platform for RegTech vendors, regulators and regulated firms to come together and discuss pressing issues within the RegTech field. As a company, we are invested in the promotion of RegTech to ensure that, as a technology, it has a viable and successful future; and to that end, we are delighted to be a sponsor of the Forum.
The rise of RegTech as a discipline within FinTech over the course of the last 12 months alone has been meteoric and although of course the term stands for "regulatory technology", we are now seeing different aspects of RegTech come to the fore – including, as we saw from this seminar, the rise of digital and data within RegTech.
opening salvo
Hosted at Second Home on Hanbury Street, the Digital Transformation Forum saw well over 100 attendees interested in how RegTech will be affected by data and digital.
As we all know, data and especially big data, is already having a marked impact on financial services and in the regulatory environment, it will have a similar impact. With new regulations covering everything from payment systems to money laundering being passed at breakneck speed, what is clear is that there is a need to be able to capture, analyze and report on the data held within financial service firms and this will become ever more critical. This raises many challenges throughout the sector, and addressing these, we welcomed our first two speakers to the stage;  Andrew Reid and Polina Evstifeeva, representing Deutsche Bank.
new regulations
Andrew and Polina brought contrasting views on the requirements brought about by the new regulatory requirements, the impact that FinTech and RegTech firms can have on the regulatory environment and how data will impact this.
Polina highlighted that for her department alone a weekly meeting was required to discuss changing regulations and that this was replicated throughout the bank. With such an enormous trove of information, the question was posed whether this was a role that RegTech providers could be carrying out on behalf of the banks. This also tied into another valuable point raised, which is that many are still carrying legacy systems built in the 1980s and 1990s. The requirement now is for banks to be able to update these legacy systems, but ensure that new and old systems can talk to each other allowing for data to be extrapolated and manipulated.
One of the top areas of focus for banks like Deutsche Bank is data and Andrew illustrated this with the example of Deutsche Bank's creation of a "Hive" in Dublin where data scientists focus solely on data and data analytics to understand how they can best wield the information garnered. Andrew also spoke of data changing the way the bank worked so that multidisciplinary teams were becoming the norm. These teams are incorporating data scientists in order to complete jobs in a completely new or different manner to how they have been completed in the past.
systems of operation
Following directly on from Polina and Andrew, Bob Fuller of Fixnetix delivered a terrific presentation that was full of insight. He began by talking about how regulation has many unintended consequences, including the capacity to change structures. In the financial services sectors, this includes the launching of new banks such as Atom bank.
Using the example of PPI, he illustrated how data has always been important and it was the lack of data surrounding PPI that has meant banks have had to pay out as they have. Now, banks must have all the requisite data on a customer at the fingertips of whoever needs it, regardless of department. Once again, Bob also linked the issues that banks will have integrating new operating new systems into current legacy systems, an issue which was picked up by a number of speakers and delegates and which is a definite opportunity for RegTech firms.
understanding data
From Tom Fairbairn of Solace, who was also excellent as a speaker, my big takeaway was on the need to be able to extrapolate and then move data as required so it is always in the hands of the person that requires it.
As we add to the data pool and more and more is collected, the moving of data will be a huge challenge for banks moving forward. That said, for those succeeding at using data, they can use this as part of their differentiation from other banks. The movement of data will also be key for any bank that wishes to stay compliant with regulations, both those already introduced and for new ones coming down the line.
It is important to be proactive with regulators and to be conversant with the law. Not only does this deal with the issue of not having to chase the regulators tail, but also means that the compliance function will be advanced enough to deal with future challenges, of which, there are sure to be many.
compliance through data
Last but not least was myself. For my own part I was keen to illustrate how successfully manipulating and storing data is critical in ensuring banks stay on the right side of regulators.
As my colleagues have explained elsewhere, it is only through the correct validation of data that banks can successfully onboard customers.
compliance is complex
Following the financial crash of 2008, banks were taking on huge volumes of compliance professionals, and for some, it seems to have been almost a badge of honour to have so many employees working in risk and compliance. However, what we know now is that some of the data that those compliance teams were working with was not as detailed or accurate as was necessary to meet money laundering regulations.
This is made clear in the new MLR2017, which states that data must be checked against an independent third party data source. Some of the information required in order to comply with legislation such as MLR 2017 is still extremely complex and information such as tracking an Ultimate Beneficial Owner, or a source of wealth, can be further complicated if they are located in offshore or foreign jurisdictions. If all this information is held on disparate databases with multiple individuals requiring access to them, the ultimate upshot is that it costs the company time and money.
the future for compliance and data
The next stage as I see it will be for major financial institutions to turn data into a utility. Possibly this might involve a customer being onboarded once and then their "KYC profile" being shared with other banks where required. We have already seen a live example from South Africa of a project working in this field.
The simple fact of the matter is that KYC has become so complex due to the regulations that have been, and will be put in place, is that banks will need to think about data as an asset and how it can help them surmount these issues.
I was also pleased to be asked following my presentation why a customer had a perception that some of the newer banks are able to onboard business customers faster than traditional banks. For me, this comes down to two issues. The first is that challenger banks have a modern infrastructure, and therefore don't have to deal with legacy systems, thus speeding up the process. The second is that beyond infrastructure, the only other way to speed up the process, is to automate it rather than using humans. This is what we we encourage through the use of RegTech tools such as Encompass' offering to the market.
closing thoughts
It's always a pleasure to address a group of RegTech professionals, and speaking at the RegTech Forum, I was confident prior that that's what we'd be doing.
It was great to have over 100 in the room, on what was, let's face it, a rather glum and rainy summer's evening. The engagement that the RegTech Forum have built up in their community I think has been excellent, and this was apparent on the night with several well thought through, pertinent and insightful questions coming from the floor.
I do hope for the opportunity to address this group again in what will prove to be an extremely relevant subject through the remainder of 2017 and beyond.
You also might be interested in