Source of funds and source of wealth – what do you need to ask for and when?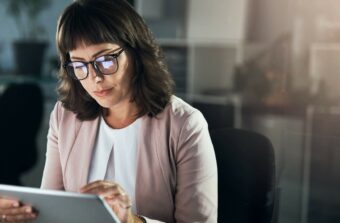 It really is the $64,000 question: What do I need to see to prove source of funds and wealth, and when should I ask for it? It is the most common question I get asked. In fact, two people have asked about it today!
The reason it is a tricky question is that the Money Laundering Regulations 2017 (the Regulations) don't specifically say when and how you should approach the source of funds and wealth. In fact, the Regulations hardly mention it at all. There is reference to it in relation to ongoing monitoring of business relationships, which is more relevant to banking transactions, and in relation to enhanced due diligence (EDD) measures, where your client is a politically exposed person or established in a high risk third country, but, apart from that, it doesn't specify that you should be concerned with it.
This seems odd, because surely having measures in place to prevent money laundering must include considering whether any money you are about to move as part of a transaction is the proceeds of crime? Otherwise, what's the point?
Really, we should be looking at the client due diligence (CDD) obligations set out in Regulation 28(2)(c), which include the requirement to "assess, and where appropriate obtain information on, the purpose and intended nature of the business relationship or occasional transaction".
Whilst it does not say source of funds and wealth, those two factors are very likely to be part of understanding the nature of the business relationship, so, what do you need to think about? Here are five key tips to help you get it right
1. Consider having a consistent policy on how you are going to deal with it
It is important, where possible, to have a standard policy regarding how to approach source of funds and wealth so you can communicate it to staff and include it in your training. That said, it doesn't have to be the same for all departments and clients, but the policy should make clear how to differentiate between approaches.
When it comes to auditing, you should also include checks to ensure that you are satisfied that the policy is being applied appropriately and consistently.
2. Make a record of why you asked what you did
Given that the application of the Regulations allows for a risk-based approach and, in many firms, different approaches may be required it makes sense to align your policy to the risks you see. The more risk you identify, the more likely you are to conduct EDD. Similarly, a low risk client, who is suitable for simplified due diligence, does not require very minimal checks. Firms will need to conduct a risk assessment of each matter. Many will use this to determine the level of CDD to apply, and this could also be used to decide the source of funds and wealth checks you apply.
3. Make a note of your thoughts about the information received
One key mistake I see on files is that, whilst the source of funds and wealth information may have been obtained, there is rarely any evidence on the file that it has been considered, and of whether the particular lawyer is happy that what they have seen means they are comfortable to proceed. The concern is that the information is simply collected and filed and, if this is the case, red flags indicating money laundering could be missed.
It is important to consider whether your policy on this should dictate how a lawyer should record their review of the information. This could be a separate file note, or an addendum to the matter risk assessment.
One thing is for sure, if it is not written down somewhere, an auditor or a regulator may assume that it has not actually happened.
4. Give yourself enough time to get the answers you need
Gathering the information you need can take time, sometimes because you need to go back a second or third time to ask for more information. So it is important that requests are made at the beginning of the transaction.
5. Explain to the client why you need this information – and what will happen if they don't provide it
Being very clear on what you may ask for, and why, is very important to clients. Some may view this information as sensitive and it is useful to explain not just the legal obligation for you to conduct enquiries but also that criminal activity and the associated money laundering that goes with it is devastating for families, communities and the economy, so it is important we all play a part in trying to stop it.
Setting out the information you will need about the source of funds (money you will use in a transaction) and wealth (where those funds came from originally) from the very beginning will enable the client to gather that information in good time. It is useful to give examples to clients of the information they may need to supply – bank statements, accounts, confirmations of gifts or inheritances, for example.
Be clear on what happens if the information you request is not forthcoming. The Regulations are clear that if you can't complete your client's due diligence, including and source of funds/wealth enquiries you are making, you may not be able to continue with a matter and have to withdraw. It is always best to check internally with your MLRO before actually withdrawing from a matter but, by letting the client know that, you might save potentially awkward situations later and should impress on them the importance of complying with your request.
I can imagine you had hoped I'd be able to give you the $64,000 answer in this blog, but I hope you can see that, because of the risk-based approach, that is practically impossible to do. There is no limit I can give you and no time period I can specify without understanding your clients and the work you do for them, but I can tell you that you need to ask yourself:
Do I have an understanding of how this transaction is being funded?
Do I need to see proof of that because of the risk profile of the matter?
Do I need to seek proof that that wealth was legitimately gained?
Find out more in the webinar AML compliance for law firms: Source of wealth, source of funds
You also might be interested in