financial crime and technology
The incoming chief of the European Union's banking watchdog has admitted that there is still a long way to go when it comes to the bloc's efforts to combat money laundering in the industry.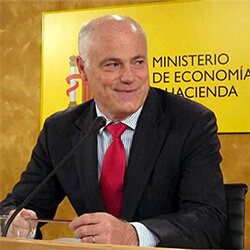 Recognising the need for a "coordinated" approach to Anti-Money Laundering (AML), Jose Manuel Campa, who is global head of regulatory affairs at Santander and has been nominated by the European Banking Authority (EBA) board to become its new chair, told EU lawmakers that ensuring banks' compliance with AML rules would be a big challenge.
It comes following high-profile cases at some of the continent's most recognised institutions led to a proposal that the EBA dedicates more staff to specifically tackling the problem alongside national financial supervisors.
But Mr Campa acknowledged that this may not provide a long-term solution, telling the European Parliament's economic affairs committee:
It's very important that we have a strong, coordinated approach to anti-money laundering. Twelve extra staff at EBA may not be enough. That is a step in the right direction. It's a starting point. It's a road that we will need to travel further.
Read more of what he had to say this week here.
This comes as the chief executive of Nordea, the largest bank in the Nordics, has said that the European Union should create an EU body to oversee the bloc's banking sector and prevent money laundering. CEO Casper von Koskull believes the measures currently in place are not enough and sees this as a way forward