benefits of blockchain 'limited for retail banks'
Retail banks have been slower to adopt blockchain technology because they face more challenges if they want to truly reap the benefits.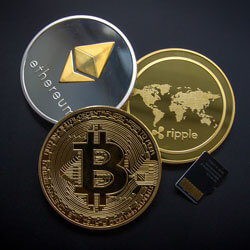 According to a report from management consultant McKinsey, one of the key factors holding back greater blockchain adoption is the tough regulatory environment around consumer finance and the reputation of cryptocurrencies, such as Bitcoin, which have made the retail banking sector "nervous and cautious" about any Blockchain-related initiatives, the report's author, Matt Higginson, said.
In contrast, the investment banking world has experimented on a large scale with blockchain and launched a number of initiatives around bond issuance, trading settlement, trade finance, private equity and fund distribution.
McKinsey suggests that making it easier to exchange conventional currency for digital assets and creating a clearer regulatory picture might help increase adoption.
Read the latest from Finextra here.