While the UK, and London in particular, has been identified as a leader in the RegTech sector, writing in Banking Technology magazine, encompass CEO Wayne Johnson outlines what conditions are like for Australian firms.
The sector in Australia continues to grow apace, as outlined in a recent report from the Australian Securities and Investments Commission.
In the article, Johnson outlines some of the key advantages that Australian firms face, including the fact that they have the massive Asian market on their doorstep.
Financial services are strong in Australia, and this allied with a strong work ethic and an innovative culture mean that there are opportunities for RegTech firms.
One area in which more work is required is in their regulatory standards. While the Financial Conduct Authority has been identified as a global leader in their work in regulations, Australian regulators are only now beginning to identify the sector as a potential growth market.
Read the full story from Wayne Johnson in Banking Technology website:
Could Australia give the UK a run for its money? Wayne Johnson, co-founder and CEO of Encompass Corporation, explores. The Australian Securities and Investments Commission (ASIC) recently published a report outlining a strategy to help Australia become a world leader in regulatory technology (regtech).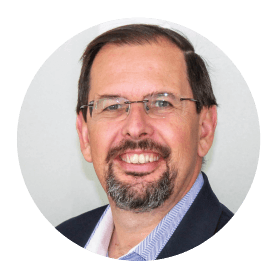 ABOUT WAYNE JOHNSON | CEO and CO-FOUNDER
Wayne co-founded encompass in Sydney and took the product to the Australian market in 2012. Since then, as CEO he has led the international expansion of the company, including the UK launch in 2015 and recognition as one of the UK's most influential RegTech firms. Prior to encompass Wayne was co-founder and CEO of Software Associates, until the company's successful exit to a Hong Kong listed Company. Connect with Wayne on LinkedIn.
about encompass
Founded in 2011 by entrepreneurs Roger Carson and Wayne Johnson, and operating from the UK, encompass is the creator of unique, innovative Know Your Customer (KYC) software for banking, finance, legal and accountancy that enable better, faster commercial decisions. The company is driven by the belief that the best decisions are made when people understand the full picture.
want to turn regulation compliance
in to a competitive advantage?
Contact us today to arrange your personalised consultation of encompass. Discover how our KYC automation software can help your business accelerate onboarding and give you peace of mind that you are regulator ready.