unique challenges law firms face with regard AML/KYC compliance
Amy Bell, of Amy Bell Compliance and an industry adviser to encompass, explains why the threats facing law firms are growing.
In Legal IT Insider, she explains that the regulations passed in June are the most challenging set of regulations with regards to money laundering and terrorism financing ever to affect the legal sector.
The new changes mean that the process for law firms is more involved than it ever has been before, with more information required from potential clients and more checks required.
While the debate has until recently focused upon the financial services sector, money launderers have become more nuanced and sophisticated in their approach to laundering their illicit funds. The use of property and the creation of trusts and company's is becoming ever increasingly common.
"But now those fighting crime have a new weapon in their arsenal: RegTech. A combination of technologies – blockchain, automation, artificial intelligence, machine learning – all combine to take on much of the KYC process."
The financial services sector have already began to utilise some of the technologies available to them. With the growth in FinTech this is perhaps inevitable. This is perhaps perceived as being necessary because banks have a more distant relationship with their clients. In the legal sector, the relationship is very close.
Law firms also use varying methods when onboarding clients. Some use a centralised function, while others use Partners. Discrepancies between individuals can cause inconsistencies and omissions that may impact a firm's ability to manage risk.
Read the full article from encompass industry adviser Amy Bell in legal IT Insider:
Money laundering is of course nothing new. 2000 years ago, Chinese merchants in a bid to hide their wealth from rulers, would invest in businesses in different provinces. Since then the methods used by criminals has become ever more sophisticated, as have the methods used to prevent their crime; today, that's in the form of ever more complex regulations that are being changed and updated fast.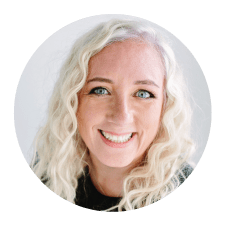 about Amy Bell
INDUSTRY ADVISOR
Amy worked for many years as a solicitor before moving into compliance and eventually launching her own firm. A leading figure helping law firms adapt to the changing legal landscape, Amy is also the author of The Law Society's Elearning and Toolkit on the Bribery Act, and current Chair of their Anti-Money Laundering Task Force.
Amy specialises in AML regulations mainly professional services and runs ABC Consultancy.
Connect with Amy on LinkedIn.
about encompass
Founded in 2011 by entrepreneurs Roger Carson and Wayne Johnson, and operating from the UK, encompass is the creator of unique, innovative KYC software for banking, finance, legal and accountancy that enable better, faster commercial decisions. The company is driven by the belief that the best decisions are made when people understand the full picture.
want to turn regulation compliance
in to a competitive advantage?
Contact us today to arrange your personalised consultation of encompass verify.
Discover how our KYC automation software can help your business accelerate onboarding and give you peace of mind that you are regulator ready.